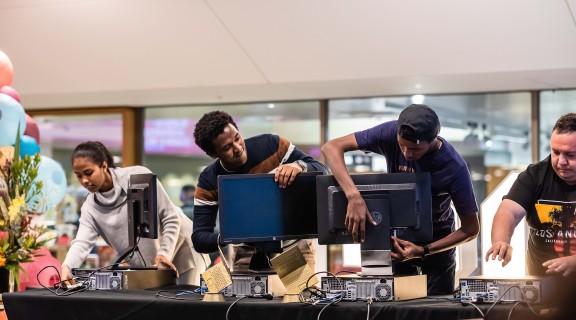 /

Siganto Digital Learning Program
Siganto Digital Learning Program
The Siganto Digital Learning Program is a series of purpose driven workshops that help develop digital literacy in recently arrived communities.
About
With support funding from the Siganto Foundation in 2017 for a 5-year period, the Siganto Digital Literacy Workshop program aims to equip recently arrived communities with a personal computer, and the skills needed to use and maintain these.
Each workshop series consists of four in-person sessions where the participants develop an understanding of how a personal computer works – from hardware through to operating systems, software and online safety. Best of all, at the end of the program, participants get to keep the computers they have been working on as we work with decommissioned corporate hardware and Open-Source Software.
The collaboration with Multicultural Australia to support outreach and participation has been integral to the program, with staff from Multicultural Australia participating in and supporting the workshops. The program has also been delivered with South Bank TAFE English Language students.
Since 2017, there have been over 200 participants from 30 different countries who have benefited from the program. Several of the workshop participants have gone on to help facilitate and deliver the workshops, which is a terrific outcome for the project.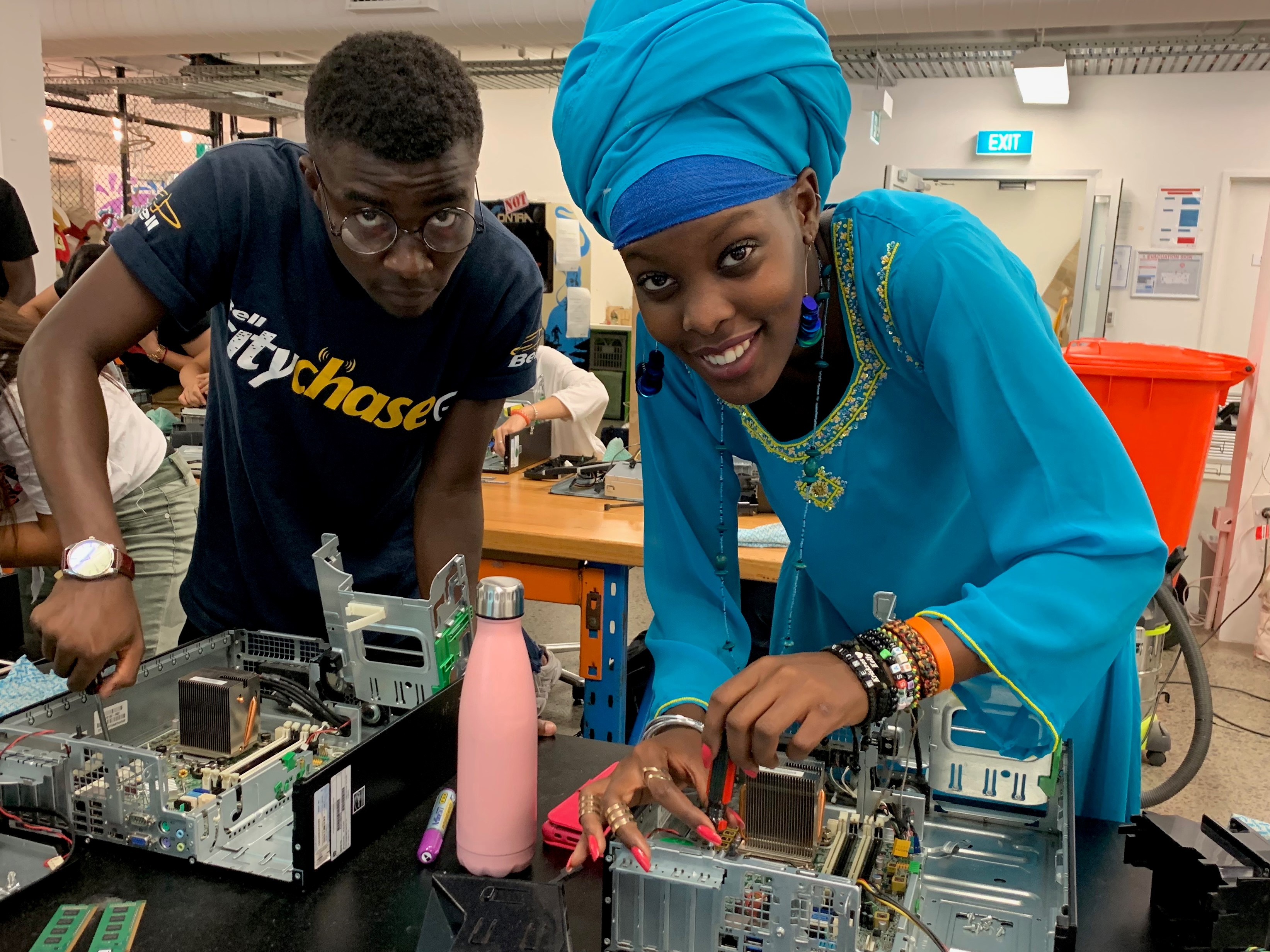 SLQ Wiki
All of the Siganto Digital Learning workshops are available on the State Library of Queensland's Wiki in English and other languages. The Wiki is a collection of resources for anyone and everyone to access, exploring how to make, design and create in the new digital frontier.
The Creative Community Computing program was first delivered at State Library of Queensland in 2012.
History
Libraries provide essential access to digital equipment, services and skills training.
Through funding provided by the State Library OPAL fund the project was first delivered at State Library of Queensland in 2012 as the Creative Community Computing program.

In 2017 the Siganto Foundation funded the next iteration of the workshop program, which allowed State Library to work with recently arrived communities in Southeast Queensland to provide digital literacy skills.
The program has been fully documented as a train-the-trainer resource, released under a Creative Commons License in 2016 under CCCLabs, providing access to a comprehensive, how-to documentation to community organisations across Queensland and the world.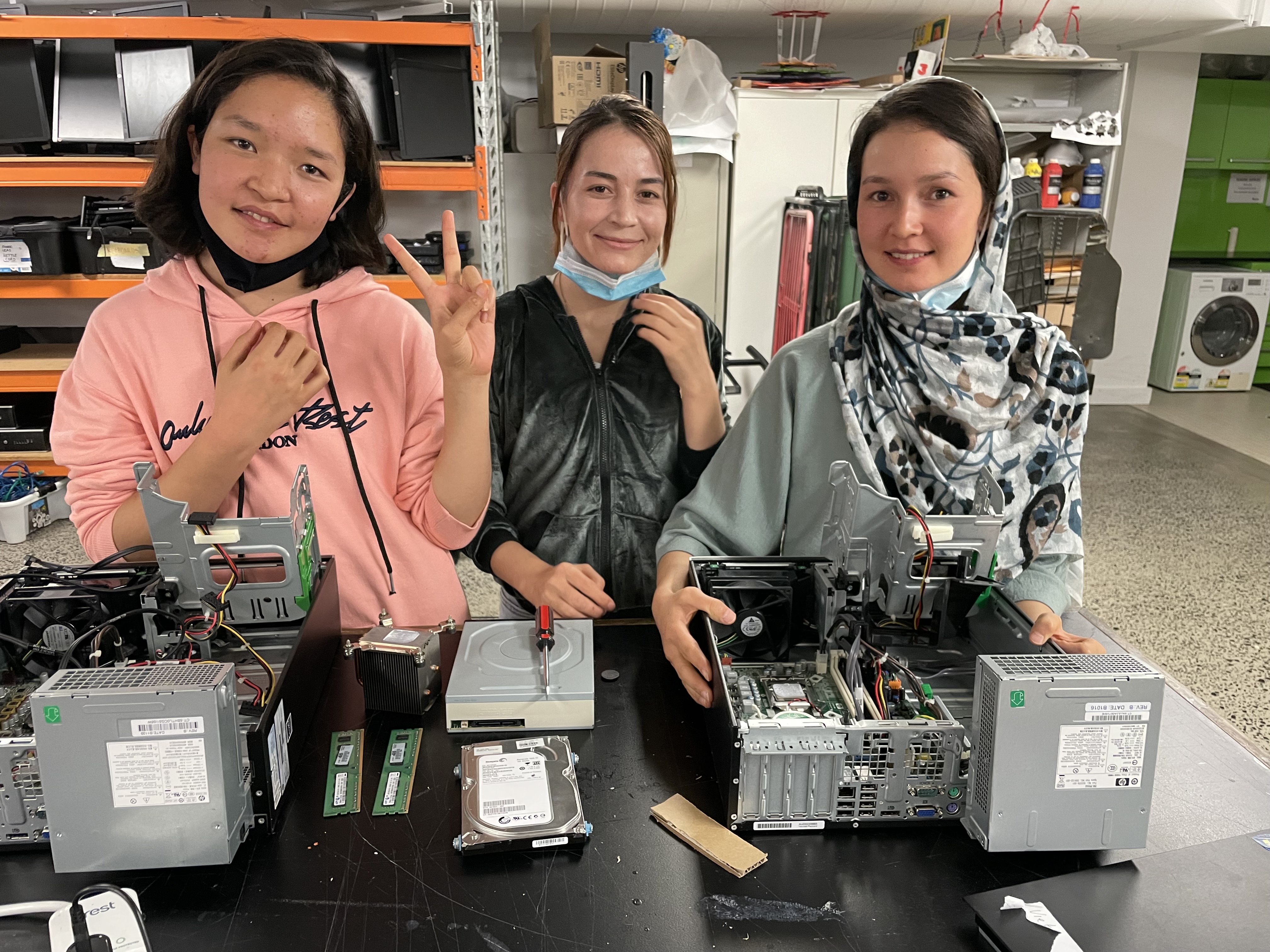 Queensland Library Foundation
The Queensland Library Foundation supports and helps to enhance the diverse and exciting work of State Library. Thanks to the support of the Siganto Foundation, through the Queensland Library Foundation, more than 200 people from recently arrived migrant communities have come together to improve their ICT self-sufficiency and digital literacy. With a cohesive focus on hardware and digital skills, The Siganto Digital Learning Workshops have empowered young people and made a lasting positive impact in the communities served. Find out how your donations and support can make a difference.