The Story Bridge, built between 1935 and 1940, is one of the most iconic structures in Brisbane. Today, The Story Bridge is known for its LED lighting displays that can be seen along the length of the Brisbane River, and as the home of the Brisbane bridge climb. To commemorate this important Queensland landmark, the State Library has collected a number of materials documenting the development of the Story Bridge. We invite you to explore these resources on the construction and history of the Story Bridge here.
Building The Story Bridge
A decade of building major bridge infrastructure projects in Brisbane cemented Sir Manuel Richard Hornibrook (often known as 'MR') as a pioneering Queenslander into the history of the state. A self-starter who built the family business with his brothers, MR gained contracts all along the Brisbane River from wharves to terminals to wool stores and more. The company became known for bridge building and enterprise and gained the biggest contracts offered in the history of the state.
The Grey St/William Jolly Bridge, the Hornibrook Highway and the Story Bridge were all opened between 1932 and 1940, opening up land, business, communication and connecting people back and forth across a rapidly growing city and across Moreton Bay to Redcliffe from Sandgate. Exactly when was the Story Bridge built? Its construction commenced in 1935, and concluded in 1940 when the bridge opened for the first time to a crowd of 37,000 people.
Documenting Brisbane's bridges
This project, through the Business Leaders Hall of Fame Fellowship, features an essay and blog on each of the three major Brisbane bridges of the 30s, with photos and anecdotes of life in Brisbane then and the role of MR in shaping a more modern view of Queensland. This edition highlights photos of the building of the Story Bridge, the workforce and the shape of Brisbane around the River in the 1930s. Other original photos are in the precious Story Bridge Albums being restored by the John Oxley Library and will become available in the near future.
Julie Hornibrook is the recipient of the 2015 Queensland Business Leaders Hall of Fame Fellowship. As an accompaniment to this showcase of historic photos of The Story Bridge, Julie has written an in-depth essay about the history of the Story Bridge.
Read the Story Bridge essay >
Read more about the 2015 Fellowship >
See more Story Bridge images >
Story Bridge photos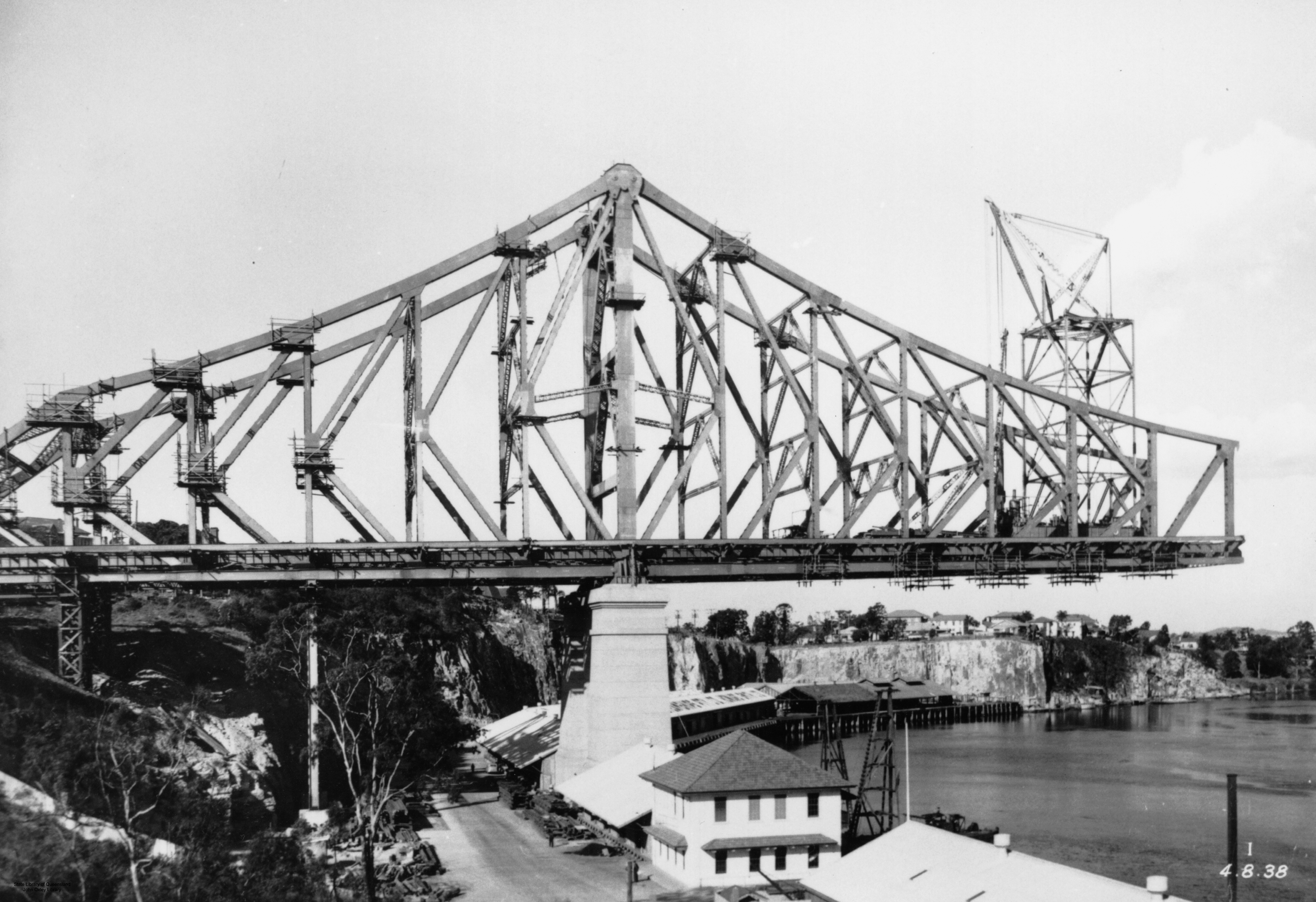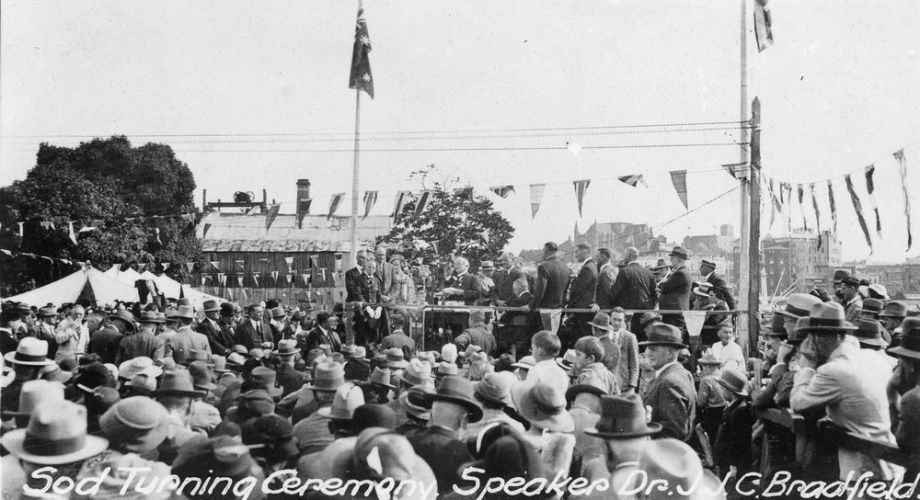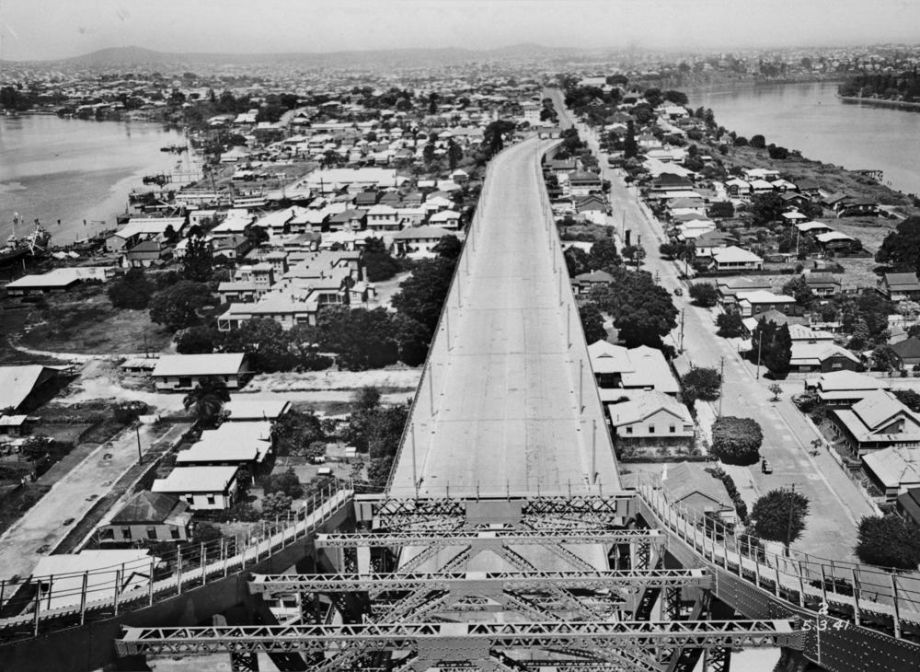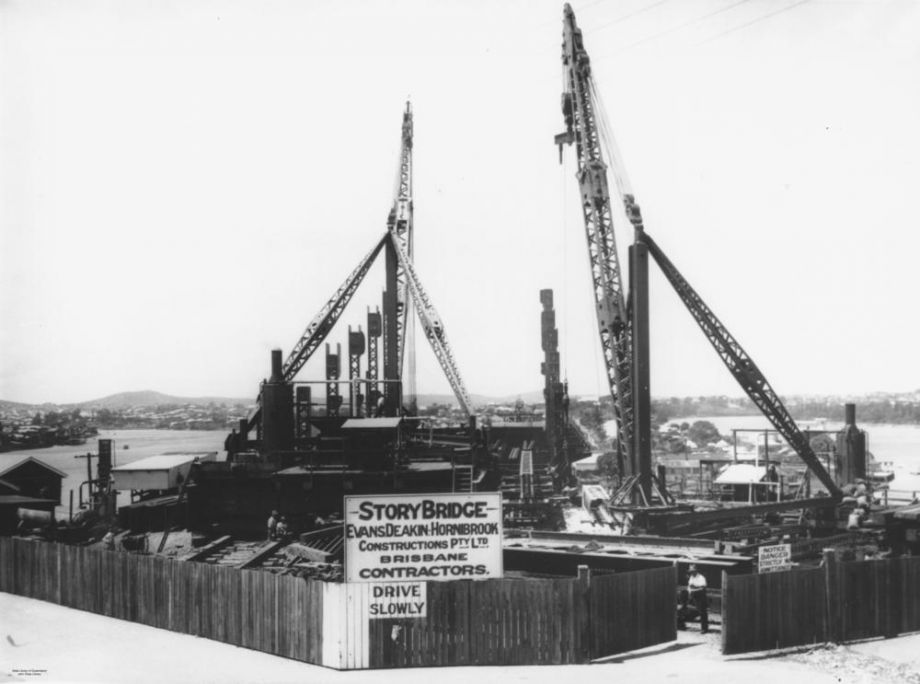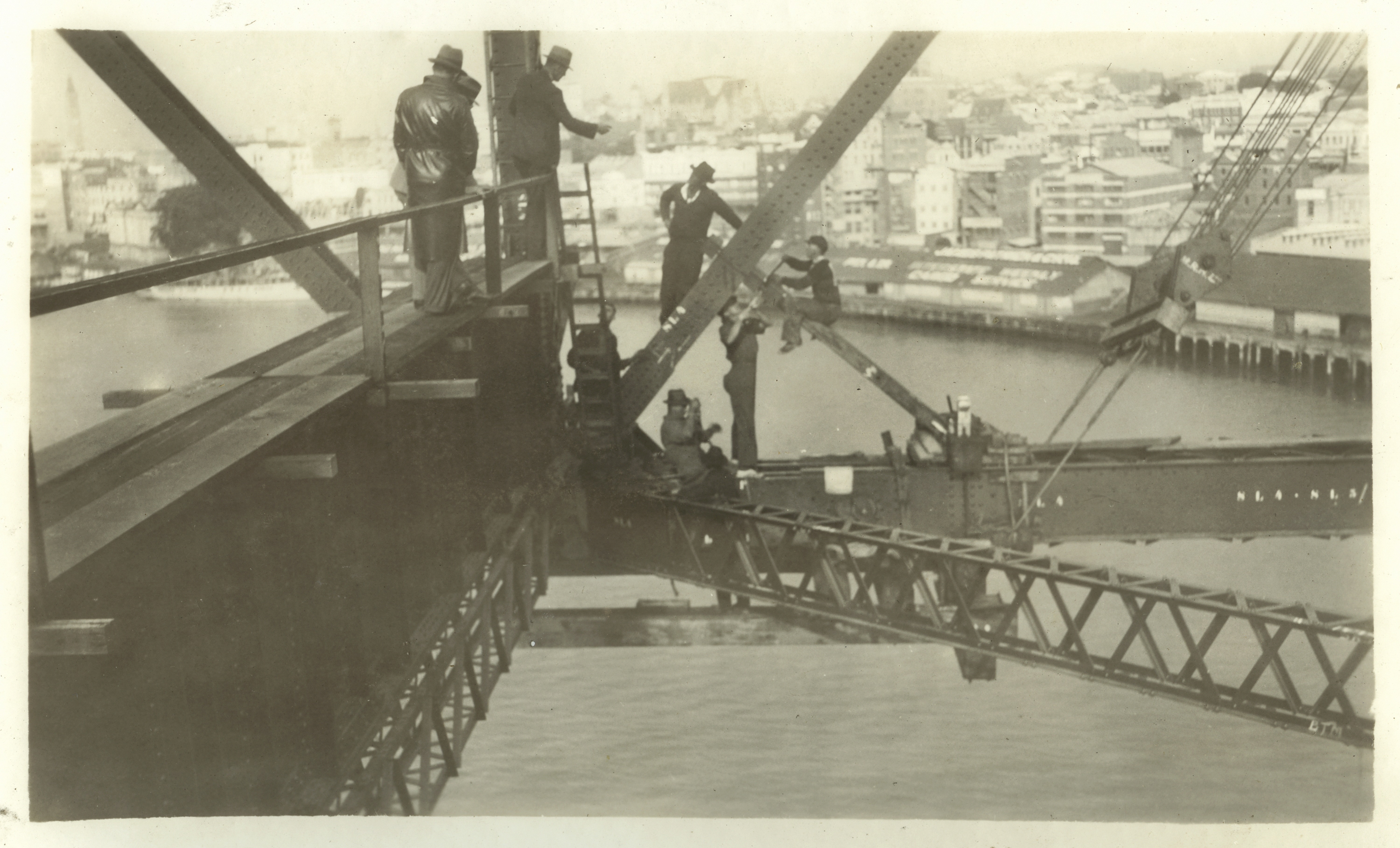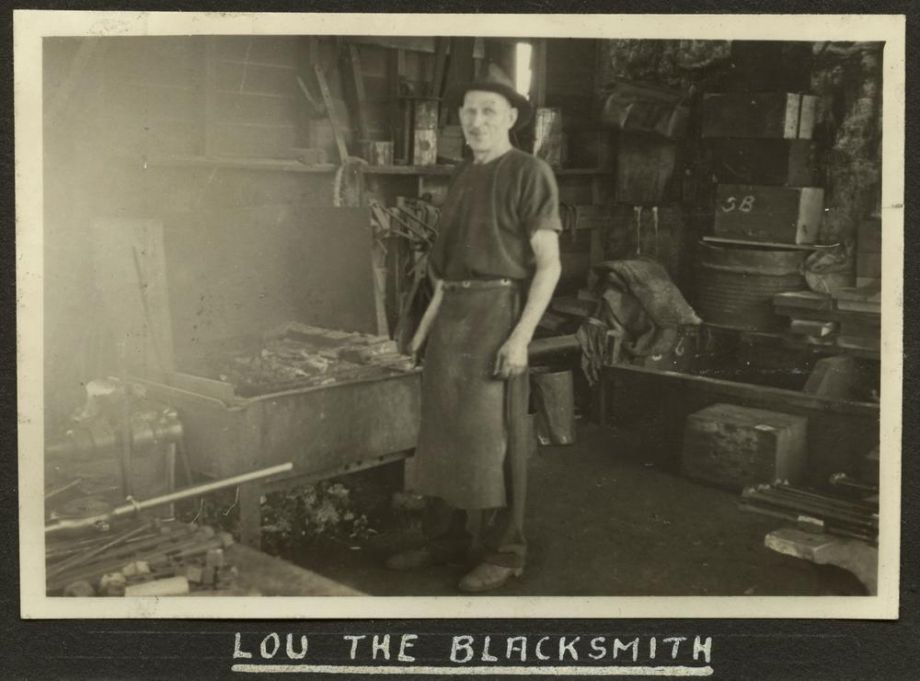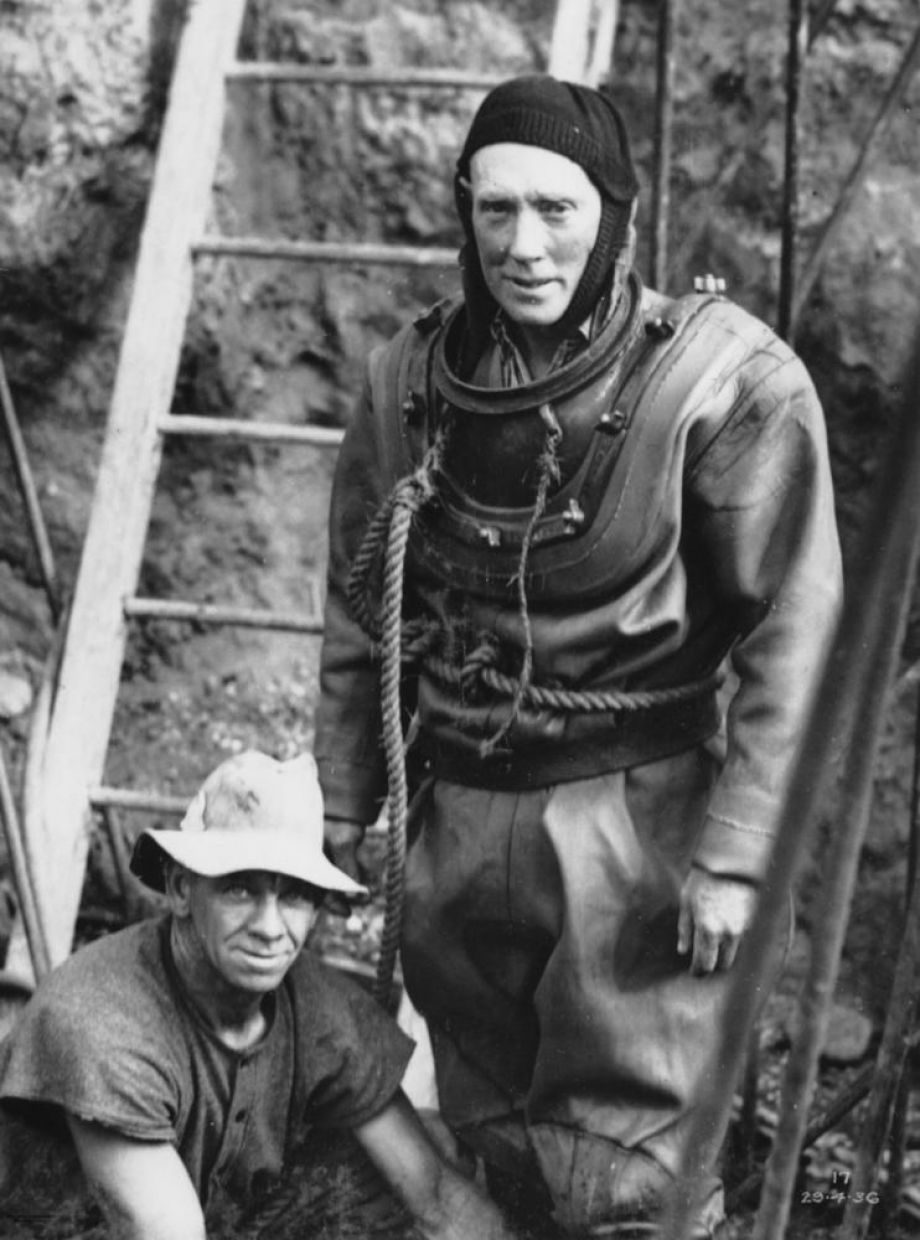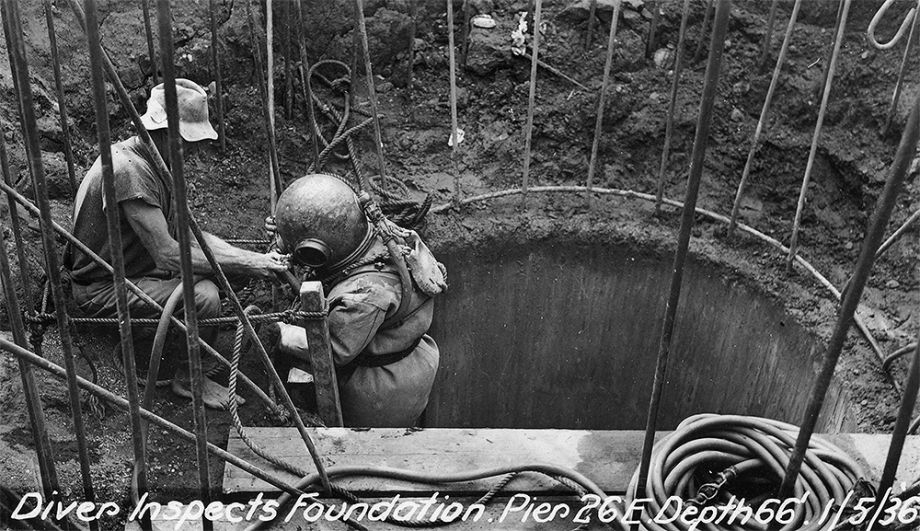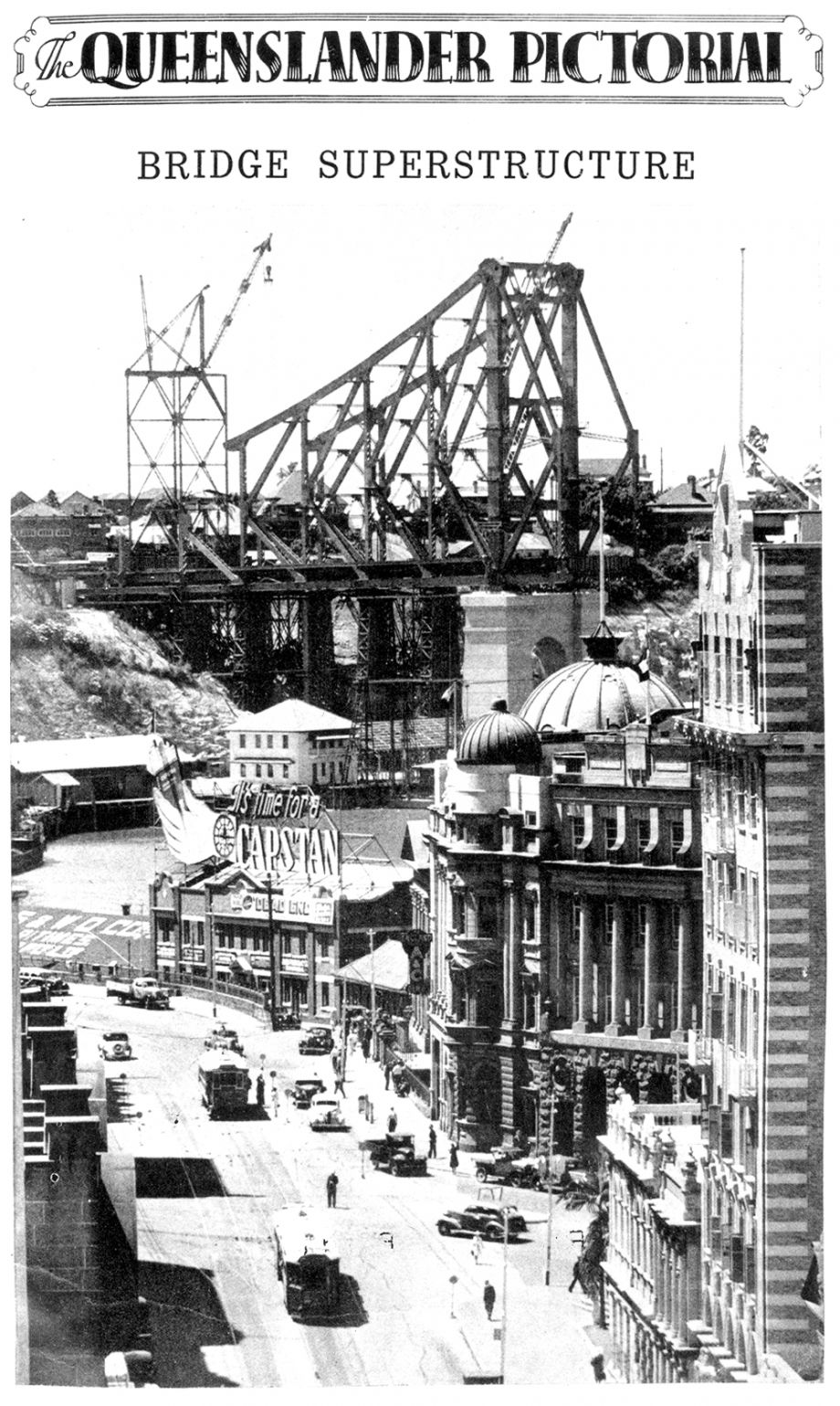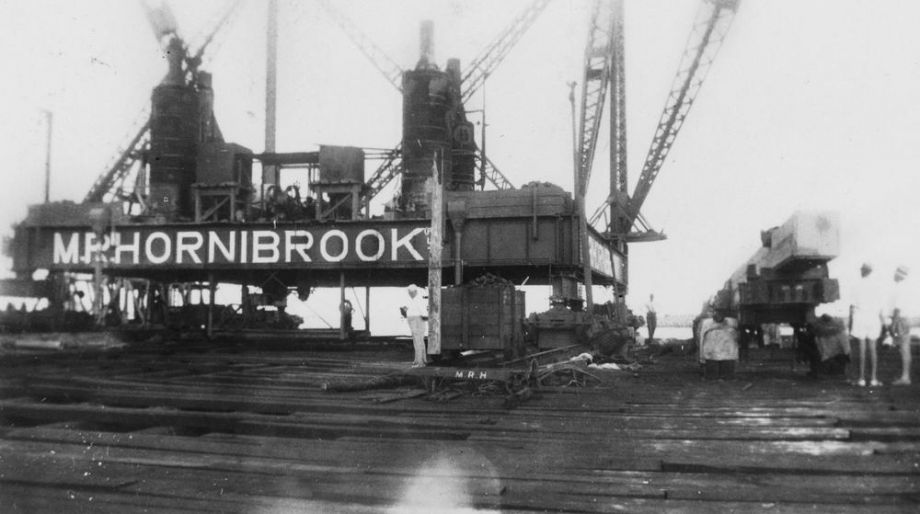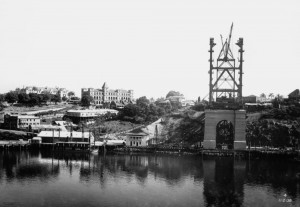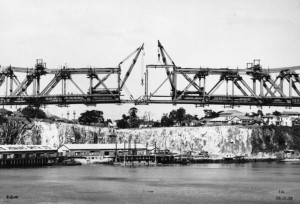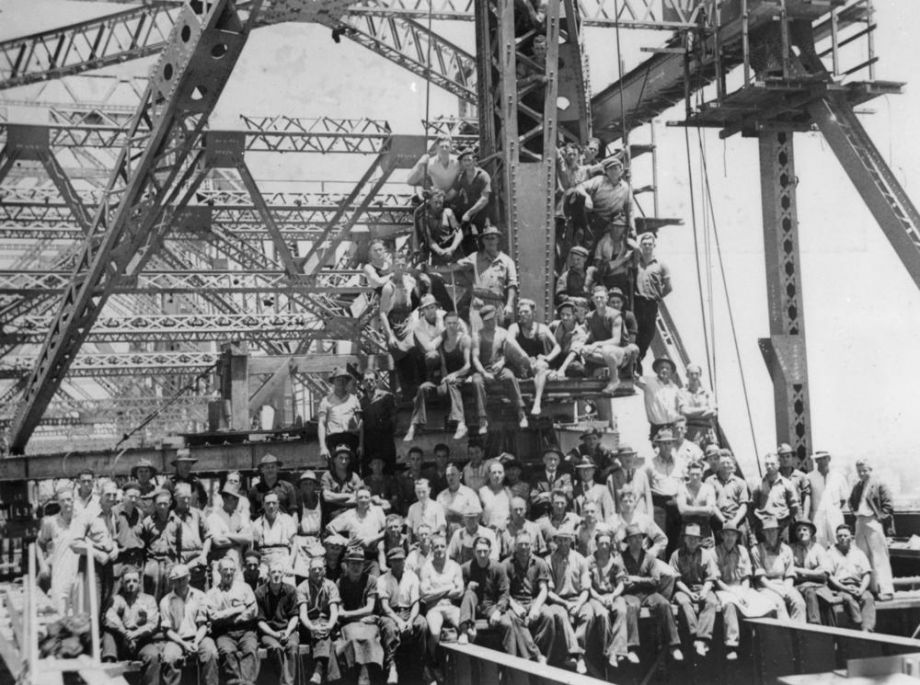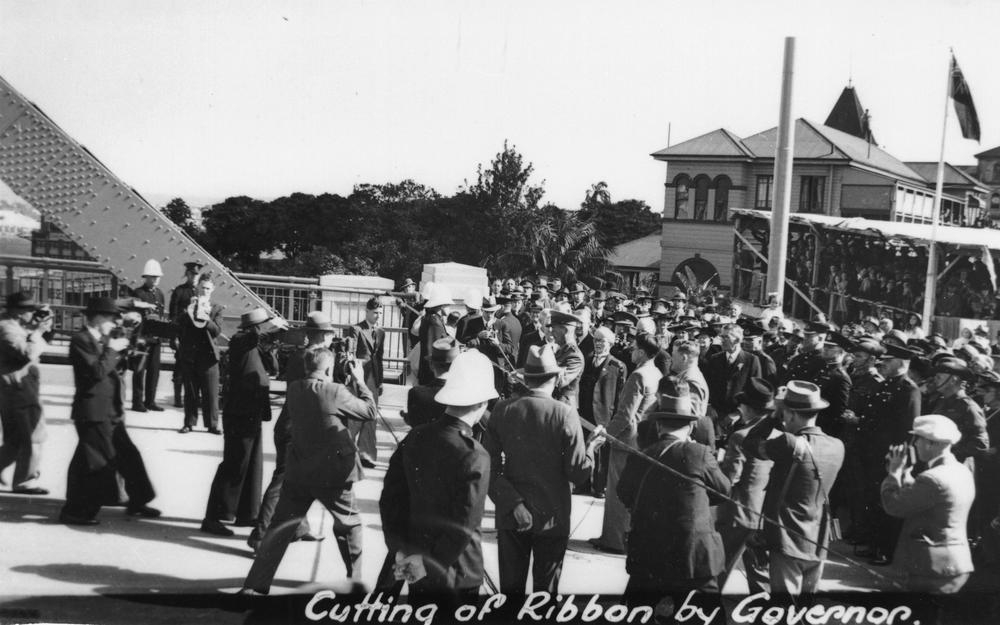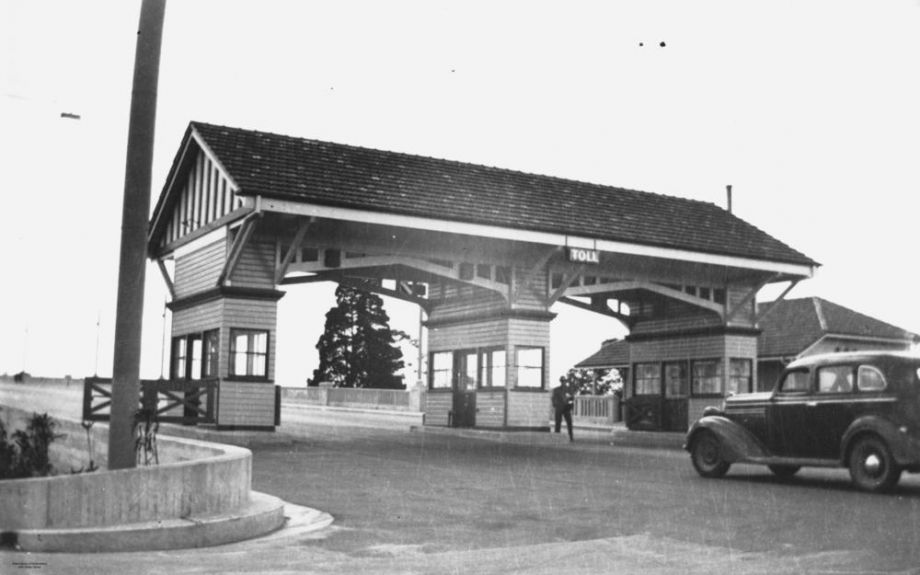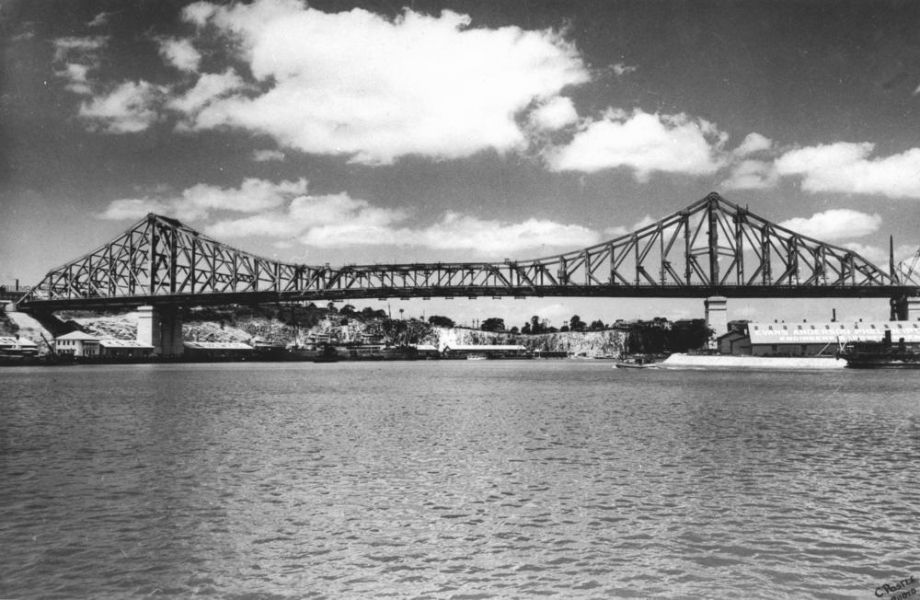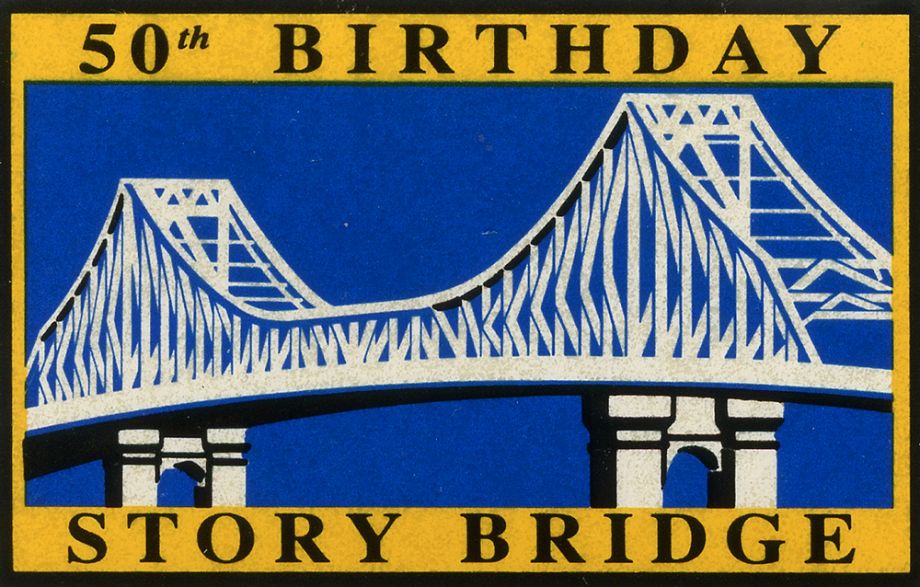 Further reading
| | | |
| --- | --- | --- |
| Brisbane City Council, Reflections on the River, A Brisbane City Council Heritage Trail, 2011 | Department of Environment and Heritage Protection, Queensland, Assessing Cultural Heritage Significance, using the Cultural heritage criteria, 2013. Brochure | |
| Saunders, Kay. Between the covers: revealing the State Library of Queensland's collections. Woolloomooloo: Focus Publishing Pty. Ltd. 2006 | Watson, A. Building a Masterpiece: The Sydney Opera House, Powerhouse Publishing, 2013 | |