The Queensland Parliament granted women the right to vote in 1905, ten years after South Australia embraced woman's suffrage, and three years before women got the vote in Victoria. But neither male nor female Indigenous Queenslanders had the right to vote; they were deemed not capable of exercising such a right. The Queensland Parliament, embarrassed to find itself the last state to grant Indigenous people the vote, finally did so in 1965. They had already gained the right to vote in federal elections in 1962. A national referendum in 1967 removed discriminatory clauses from the Constitution of 1901 which stated that Indigenous people should be a state government responsibility. After 1967, Aboriginal and Torres Strait Islanders were eligible for the same social security payments already enjoyed by other Australians. But in Queensland, remnant repressive legislation stayed on the books for some years, continuing to curtail basic freedoms.
The right to march and protest is widely regarded as central to the functioning of a democratic society. Trade Unionists use street marches both to demonstrate their collective strength and to advance workers' rights. All manner of protest groups employ street marches for group cohesion and media impact. In 1977 Premier Joh Bjelke Petersen, who came from a farming background in Kingaroy, announced a total ban on street marches. The power to approve a march was taken away from magistrates and handed to the Police Commissioner, who was not required to give any reason for rejecting an application.
The biggest marches in Queensland over the last five decades have been about the Vietnam War, the Springbok Rugby tour (an all-white team), and opposition to the restrictive right to march laws which resulted in several huge protests that saw hundreds of people arrested.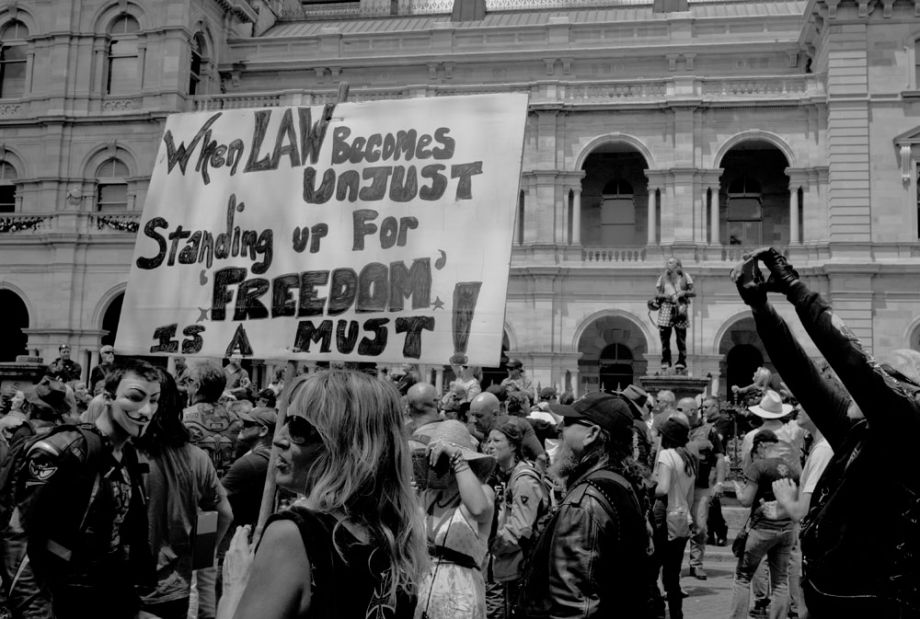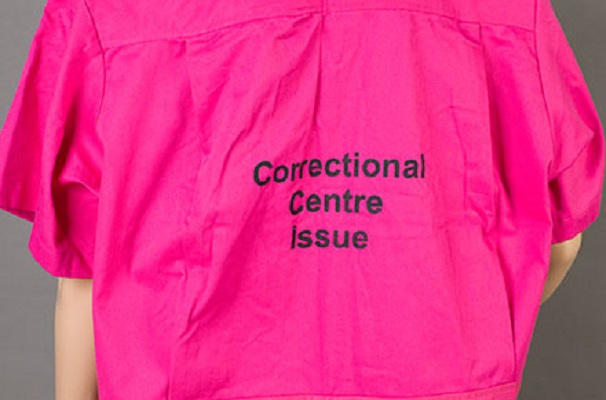 Pink suit: VLAD laws
In 2013 the Newman Government passed the Vicious Lawless Association Disestablishment (VLAD) Act 'to come down harshly on outlaw motorcycle gangs and their members'. Police were concerned that some of these gangs were using tattoo parlours to launder illegal income, especially from drugs. Pink suits were to be worn by bikies convicted under the VLAD legislation. There were no successful prosecutions under these laws, amended by the Palaszczuk Government in 2016, extending their remit from outlaw motor bike gangs to child exploitation and drug trafficking. The new act makes it illegal to consort with two or more convicted offenders, once cautioned by police.
1967 referendum
The 1967 referendum, supported by all major political parties, removed discriminatory references to Indigenous Australians, and overturned the constitutional provision of 1901 that indigenous matters were solely the preserve of state governments. Over 90 per cent of the population voted in favour, which was seen at the time as very belated recognition of Aboriginal people as the first inhabitants of the continent.
Lambert McBride (1918–2002) was a Bundjalung, Yugambeh and Mulinjari man, born near Kyogle. Following war service in North Queensland, he joined the Queensland Council for the Advancement of Aborigines and Torres Strait Islanders. He used the suitcase displayed here to carry pamphlets in his tireless campaigning for Aboriginal rights throughout Queensland, encouraging people to register for the electoral roll. Not many Aboriginal and Torres Strait Islanders were on the electoral role in 1967, because they had only been allowed to vote in state elections since 1965.
Advocates for recognition of Indigenous lands gained their greatest legal victories in Queensland, with the Mabo judgement in 1991, acknowledging native title on Murray Island in the Torres Strait and the Wik judgement in Cape York in 1996, both recognising prior Indigenous custodianship and explicitly rejecting the notion of 'terra nullius', in other words that the continent was unoccupied when claimed by the British Government.