/

Art of the Skins slq Gallery
Art of the Skins slq Gallery
Art of the Skins in slq Gallery shared the uncovered histories of South East Queensland's possum skin cloaks and the story of the artists who have recently revived this practice for local Aboriginal communities.
Aboriginal artists and researchers Carol McGregor and Glennys Briggs facilitated skills-sharing workshops on the Sunshine Coast, Brisbane and Gold Coast to awaken traditions through the contemporary making of cloaks.
The workshops encouraged collaborations and the exchange of knowledge and stories. Art of the Skins has brought together families and communities, strengthening relationships and cultural connections.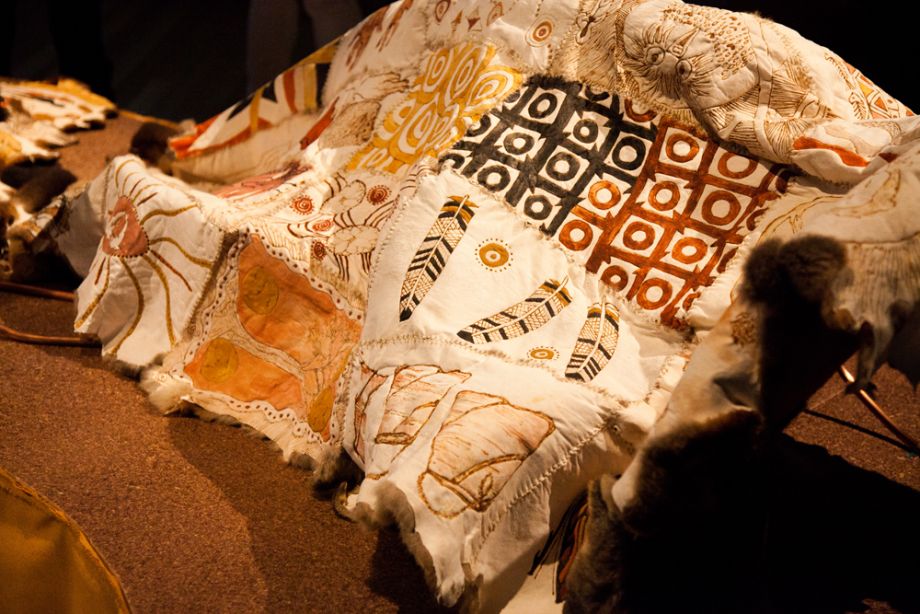 Brisbane Community Cloak. Photo by LaVonne Bobongie Wall.