I Heard it on the Radio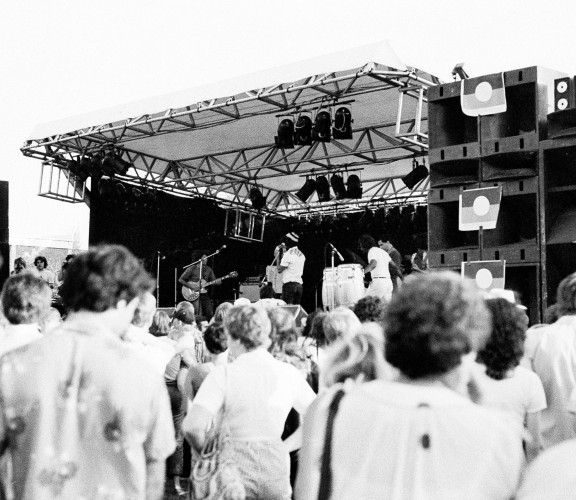 I Heard it on the Radio
25 years of 98.9fm Murri Country
This exhibition is in the past.
4 May 2019 – 6 Oct 2019
kuril dhagun
Protest in the air, a fresh voice on the airwaves; the first Indigenous radio station in a capital city began broadcasting in the 1990s… bringing an exciting new sound to our stereos.
I heard it on the radio looks at 25 years of 98.9FM Murri Country and its influence in giving a voice to Aboriginal and Torres Strait Islander people on the radio.
From their genesis in the protest movement, 98.9FM's significant contribution to Australian media was a catalyst for change.
Through newly commissioned digital stories, never-before-seen photographs, historical documents and radio station ephemera, learn more about the people, the music and the power of self-representation.
Taking back the power
Media has been a tool in misrepresentation and myth-making of Aboriginal and Torres Strait Islander people. Brisbane Indigenous Media Association (BIMA) and 98.9FM were created to take back the power of representation through media for its people and community.
For 25 years, 98.9FM has provided an essential platform for the Brisbane Indigenous community, acting as a gathering point, for sharing music and local activities, and as a vehicle for education and reconciliation.
Tune in, read on
Listen to archival radio excerpts from Murri Hour on 4ZZZ.
Murri Hour on 4ZZZ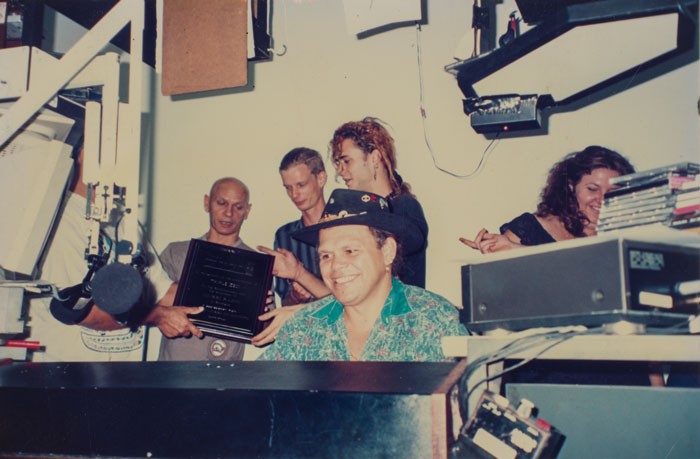 Murri Hour was initiated by Gungalu and Birri Gubba frontline activist and coordinator of the Black Protest Committee, Ross Watson. Murri Hour aired on 4ZZZ from 1984–1993, beginning as a pre-recorded 20 minute daily segment in its first year, to over 16 hours a week by the end of the second year. Watson, the founder and editor of Black Nation newspaper, said Murri Hour "gave the community a chance to demand that Indigenous media be recognised as an essential service".
In 1988 BIMA was incorporated, encompassing radio, publishing and filmmaking, realising Watson's vision of comprehensive ownership and control of media channels. In the same year BIMA was granted a community radio licence to expand Murri Radio, however plans were stalled by an appeal from competing community groups vying for their spot on the dial.
BIMA was successfully allocated funding from the Aboriginal and Torres Strait Islander Commission (ATSIC) to defend its licence after an eventful road trip to Sydney to address the first meeting of the ATSIC board. In 1991 the Australian Broadcast Tribunal confirmed its original decision and issued the broadcast licence to 4AAA Murri Country. BIMA made its first broadcast on 98.9FM as 4AAA Murri Country on Tuesday, 6 April, 1993. The momentous occasion was attended and opened by Senator Neville Bonner, with prominent community members and the founding crew of the station.
Digital stories
Through State Library's digital stories see the evolution of 98.9FM from its humble beginning in the protest movement until now.
I heard it on the radio: Murri Country 98.9FM
30th Anniversary of the Commonwealth Games Protests 1982