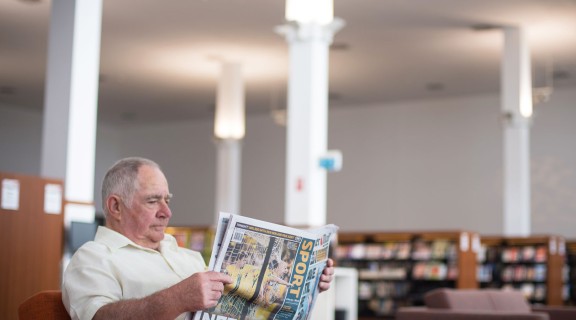 State Library of Queensland's newspaper collection includes historical and current editions available online, microfilm and paper.

We hold:
Queensland
interstate
national and
international newspapers.
Current and historical newspapers are available, with many collections dating back to the first issue.
Become a State Library member. Read free newspapers from around the world or relax with your favourite magazines using PressReader. Watch our video (opposite) for how to log in and browse PressReader.
Contemporary online newspapers
Historical online newspapers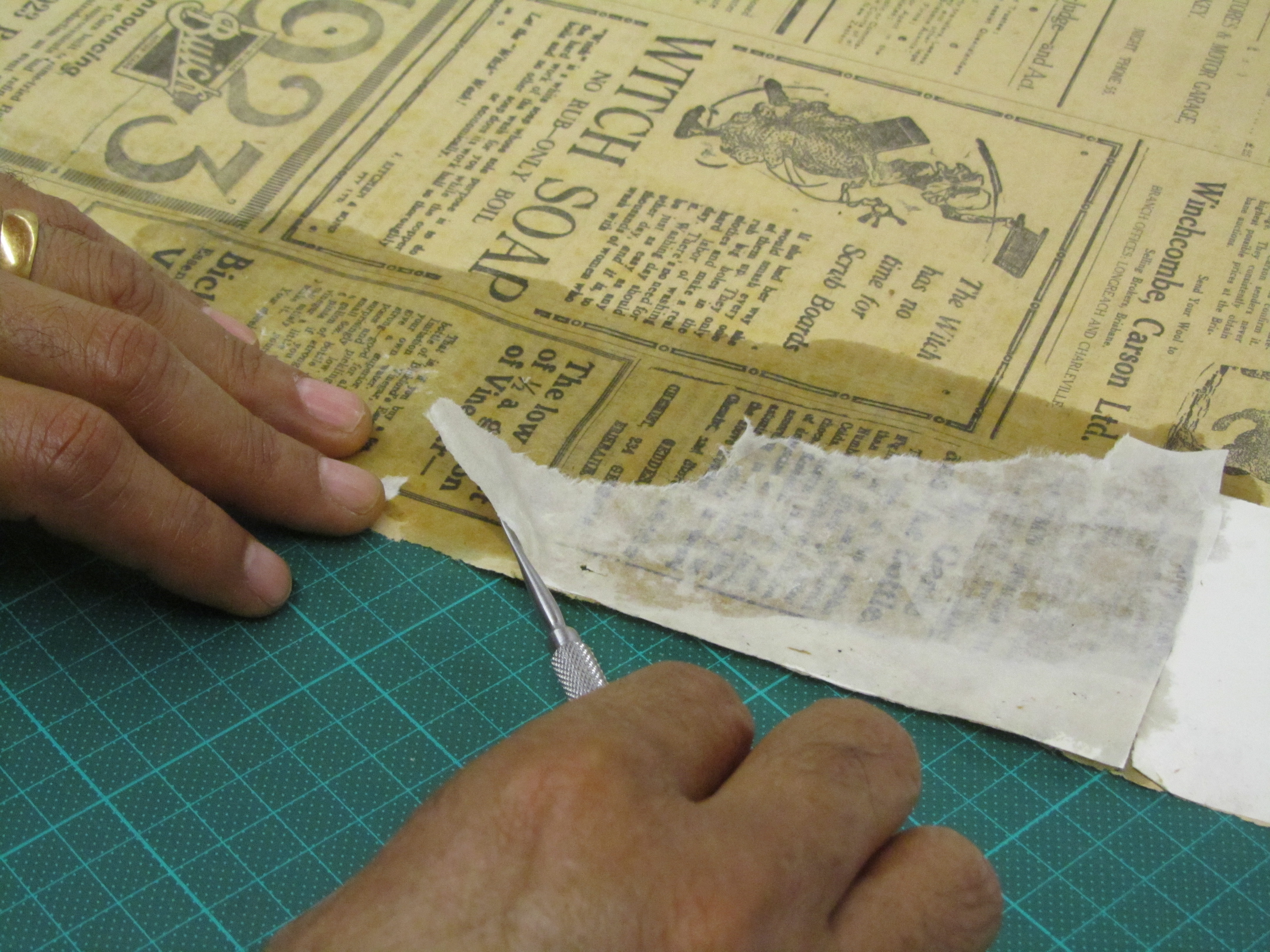 Newspaper conservation
Newspapers are an important resource for researching, preserving and sharing our stories. State Library has:
approximately three linear kilometres of original newspapers
over 300 Queensland titles on microfilm, with some titles also on microfiche.
The image (left) shows a Queensland newspaper undergoing conservation treatment.