Looking for Queensland: the poetry and magic of ephemeral evidence
By Christene Drewe | 5 August 2015
Siganto Foundation Fellow Clyde McGill shares his thoughts as he begins a journey seeking to discover the changing elements that define Queensland.
The river approach to the Library is my favorite, it seems to fit my Fellowship project, meandering along talking to people, watching the sky, stumbling, picking up stuff, so far 56 fallen mangrove leaves (the flowers look wonderful, they are all still attached though, exquisite trees thriving in the saltiness, the city, the ferry wash, the freeway howl), 23 bougainvillea flowers (various stages of disintegration, I like the tattered), a dropped shopping list, three ferry tickets (yesterdays), I must hurry on now, Mary is waiting.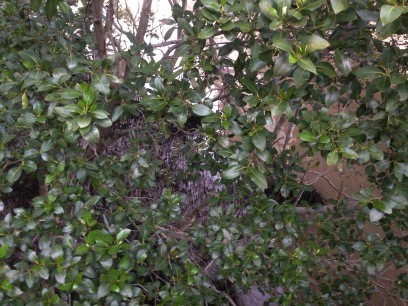 This package/ box delivered from the archives, contains continental drift, beautiful boats (West Papua), ancient remnants of urkontinent before the slide began, there is a note to say we say 'tectonics' now, Pangaea then, Alfred Russell Wallace intervenes, shows his fauna line, no tigers cross here, and btw excepting boats but who would do that, ahh boats, planes too of course, this could be one of the boundaries I'm looking for, do we have borders any more, perhaps they have attained the status of ephemerata. I watch a beetle out the window.
Then I hear singing, this box, I can't hold it, it resonates, even vibrates a little, suddenly it's over by the window, I stay back, the distance, the space cultivates the melody, long notes spread around the room, brushing my face wafting by caressing the electronic armatures, bringing the wooden desk tops to life, sap and sprouting, green shoots sway in these songs across a thousand islands Cape York to PNG, bringing it home, home, carrying homeness, harmony in acoustics and outboards, singing to me, singing singing.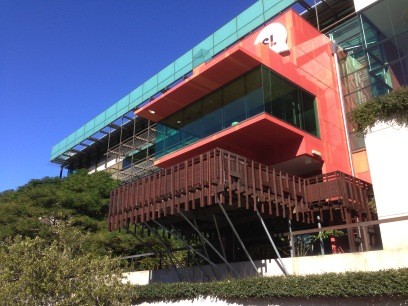 He tells me of a river running into the interior, the narrator lies, there is no such, my 'H2O margin' hypothesis supposes the rivers run outwards and forms a water network of edges that dry back, the tide rises and falls, the state expands, contracts, breathes, we'll mount an expedition, I've only met him today my first morning, we'll mount the expedition, he says call me Expeditioner, The Archivist, (allonewordnocapsnospaces) or Ephemerista or what is your real name? He says you'll see me here a lot, I've already noticed that he collects pencils from by the computers, I didn't say steals pencils, though he overhears me writing, prewriting really and says so they can take turns, sharing, not feel left out, contribute to his documentas, most of which I notice are erasures. I feel unsure. It seems unlikely that the river runs inwards, and I'm not that keen on going with this guy, I think I should stall for a while, pretend busyness, concentrate on the screen, type, screen, type, type.
Clyde McGill
Comments
Your email address will not be published.
We welcome relevant, respectful comments.