/

Stories for Little Queenslanders
Stories for Little Queenslanders
Spark your child's love of reading with our new series of picture books. Exclusive to First 5 Forever.
Settle in with your little reader and share stories today.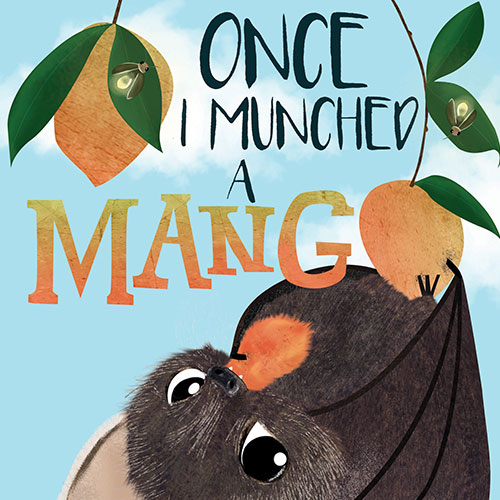 Featured
book!
Once, I Munched a Mango
Written by Samantha Wheeler
Illustrated by Shannon Horsfall
View book
Munching, slurping and nibbling!
Looking for food is like searching for treasure for the little fruit bat.
Can you guess where he lives, the land he loves to roam?
A follow-your-nose detective story showcasing the best of Queensland!
Listen
Bring the stories life with music and sound effects. Settle in and enjoy the below audio books for free!
Online Story Time
Minister for the Arts, The Hon. Leeanne Enoch MP, reads The Coloured Echidna by Eunice Day.
Fiona and Susie from Mackay Regional Council Libraries read The Little Queenslanders' Alphabet Book written by Sally Scudamore and illustrated by Sophie Beer.
Laura from State Library of Queensland reads Koalas Like To… written by Shae Millward and illustrated by Brent Wilson.
Mari from State Library of Queensland reads Up and Down on a Rainy Day written by Kathryn Apel and illustrated by Janet Turner.
Ryan from Sunshine Coast Libraries reads One Remarkable Reef written by Kellie Byrnes and illustrated by Rachel Tribout.
Frankie from State Library of Queensland reads Once I Munched a Mango written by Samantha Wheeler and illustrated by Shannon Horsfall.
Walter from State Library of Queensland reads Hotel for Bees written by Alison McLennan and illustrated by Erin Dunne.
Sally from Livingstone Shire Council Libraries reads The Cow That Swam Out to Sea written by Pamela Rushby and illustrated by Nicola Hooper.
Nat from State Library of Queensland reads In the Deep End written and illustrated by Charlie Thomson.
Megan and Emma from Ipswich City Libraries read Is this your egg? written by Ella Kris and illustrated by Emma Cracknell.
Jacqueline from State Library of Queensland reads Shoosh! written and illustrated by Simon Howe.
About
Stories for Little Queenslanders is a fun series of picture books for children 0-5 featuring local places, cheeky animals and quirky characters. The books were created to inspire a love of reading in young children and were created exclusively for First 5 Forever by authors and illustrators with a connection to Queensland. Learn more about Stories for Little Queenslanders.
Limited copies available at Library Shop