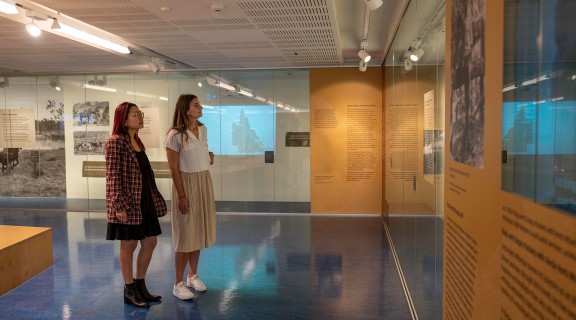 /

Working Country showcase tour
Working Country showcase tour
Aboriginal people are the unsung heroes of the pastoral industry. Their labour, knowledge and know-how made its early success possible.
Join a guided tour of Working Country: Aboriginal stockmen and stockwomen.
Take a walk through kuril dhagun and explore State Library's collection; stories of Aboriginal stockmen and stockwomen, the role of Aboriginal trade routes in establishing Queensland's stock routes, the experiences of working on cattle stations, Aboriginal-run rodeos, and the fight for civil rights and land rights.
Book now
When

Thu 5 Oct · 10–10:30am + 3 more events

Price

Free

Bookings required

Location

Share
Contact the organiser
Exhibitions