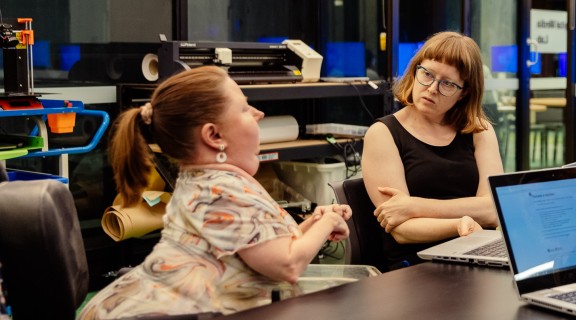 /

Stories of the new normal
Stories of the new normal
Join in conversations about difference, diversity and circumstance. We invite you to pair up with someone you might not normally have met to hear their story and ask questions in this unique experience drawing on each other's humanity.
Shaped by a framework of respect, you will be given permission to ask questions and share experiences about topics that are often avoided or silenced. This could include:
identity and exclusion

diversity, difference and commonality

how trauma affects health, living, housing, resilience, connection to community

stigma and discrimination

building a better community through smart, empathetic design

adversity brought on by climate, social economics or poor design
A conversation is 25 minutes. When you have chosen your meeting time we will email you with a little more about the person you'll meet.
The event is part of Asia Pacific Architecture Festival 2023.
Book now
When

Sat 10 – Thu 22 Jun · 12:10–2:30pm + 7 more events

Price

Free

Bookings required

Location

Share
Contact the organiser
Applied Creativity