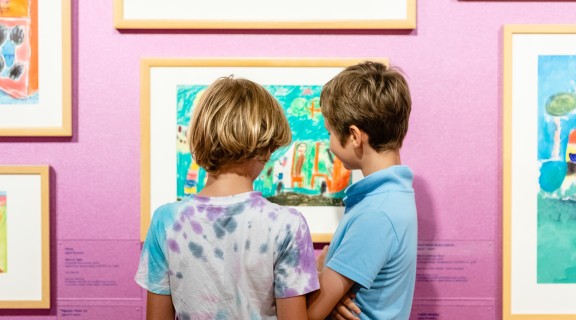 Scavenger hunt
Recommended all ages
Are you a keen explorer? Are you a master of puzzles? Do you love a challenge? If you answered yes, then get excited to jump into our scavenger hunt. This interactive onsite experience will have you collecting clues and completing challenges as you uncover top secret library spaces, discover cool activities and explore the history and culture of our great sunny state.
The scavenger hunt starts in the Knowledge Walk, on the ground level of State Library. Pop into the welcome desk on level 1 for details of your next steps.
Subscribe to be the first to know about our future events.
No booking required for this free activity. Just drop in to have some fun.
Please note: all children must be accompanied by an adult during these activities.
Holiday fun discount
Receive 10% off all in-store purchases at the Library Shop and Cafe during the Holiday fun period (16 September – 2 October). Simply mention 'holiday fun' at the checkout.
Privacy information
We respect your privacy. Personal information we collect is used only for our internal activities and functions (Libraries Act 1988 (Qld)) and will not be disclosed unless required by law. For more information, please read State Library's privacy statement.
The views expressed by the speakers are their own and the promotion of products/services is not endorsed by State Library.
State Library films, records and photographs events for use in marketing and communications. If you do not wish to be filmed, recorded or photographed please advise staff upon your arrival.
Contact the organiser
Young People and Families