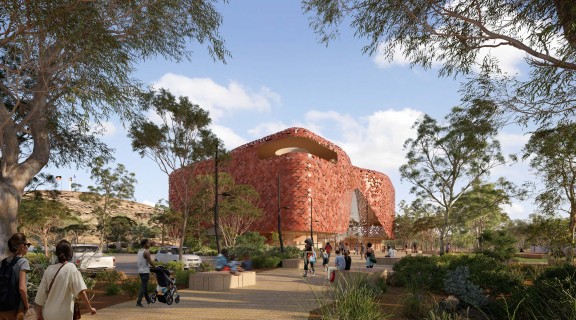 /

Game Changers with Kevin O'Brien
Game Changers with Kevin O'Brien
It's worth reminding ourselves of what we belong to.

Kevin O'Brien
Join us for an evening with visionary architect Kevin O'Brien in conversation with Rhianna Patrick.
Kevin is a leading Australian architect focused on cultural activation in design. By centering Indigenous knowledge of Country in his work, Kevin honours the inextricable connection between architecture and the land on which it sits.
You'll learn about Kevin's transformative attitudes to architecture, and how he has built an influential career designing meaningful outcomes for communities and clients.
About the speaker
Brisbane-based Kevin O'Brien is from the Torres Strait and ran his own practice in Brisbane for 12 years before joining BVNopen_in_new as a Principal in 2018. Kevin leads BVN's Designing with Country strategy and his long-running 'Finding Country' project was featured at the 2012 Venice Architectural Biennale. Begun in 2005, 'Finding Country' is a guide for practice, teaching and thinking about architecture and its fraught relationship with place-making.
Kevin is an Adjunct Professor (and former Professor of Design) with the School of Architecture at the University of Sydney. He was a founding member of the Merrima Aboriginal Design Unit of the Government Architects Office of NSW in 1996, working on institutional projects with NSW Aboriginal communities. He is also a supporter of the performing and visual arts, with previous Board positions at La Boite Theatre, and the Institute of Modern Art.
About the facilitator
Rhianna Patrick is a freelance Torres Strait Islander journalist, broadcaster and audio content creator with 25 years' media experience. She has extensive interviewer and moderating experience, and has worked across news, TV documentaries, national radio programming and podcasts. Rhianna has also written for Kill Your Darlings, NME Australia, The Australian Music Vault, Rotten Tomatoes and IndigenousX.
Accessibility
If you require wheelchair seating area allocation please call 3842 9318 or email slqevents@slq.qld.gov.au
Auslan interpretation has been planned for this event.
About Game Changers
Game Changers brings innovation leaders from business, technology, and creative industries to share their insights with aspiring Queensland entrepreneurs. This is your chance to ask how entrepreneurs and business leaders build companies, reinvent themselves, inspire teams, and envision success.
Game Changers is a Queensland Business Leaders Hall of Fame initiative presented by State Library of Queensland and QUT.
The talk will be live streamed and you can join the conversation online using #qblhof @slqld @QUT. Book for the livestream here.
Alternatively, you can ask questions via slido.com - use the code #qblhof
This Game Changers event is part of the program of events for State Library's new exhibition Purpose Built that explores how architecture shapes community.
Subscribe to be the first to know about our program of events.
Disclaimer: The views expressed by the speaker are their own and the promotion of products/services is not endorsed by State Library.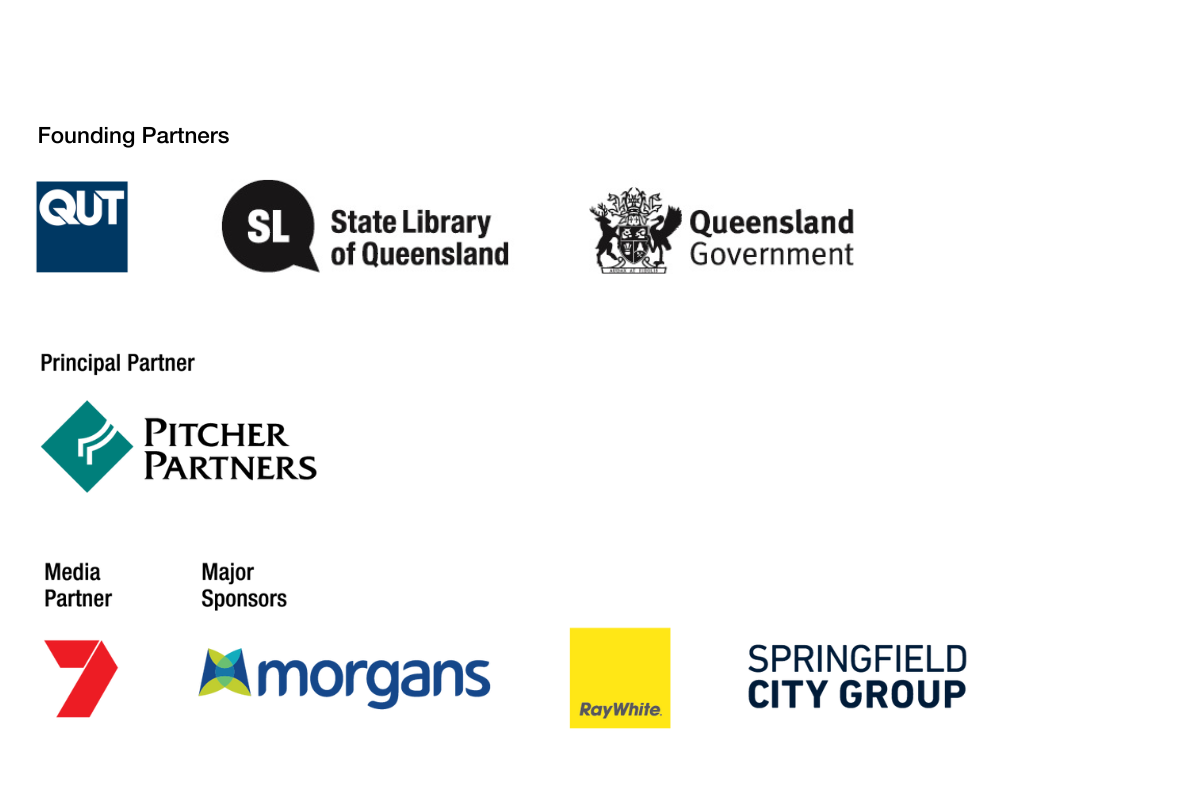 Contact the organiser
Community Connections