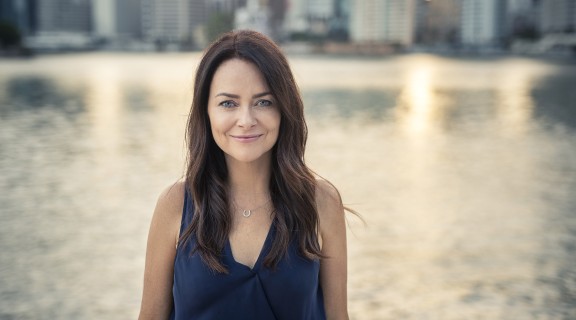 /

Game Changers: in conversation with Juliette Wright OAM
Game Changers: in conversation with Juliette Wright OAM
When people donate their pre-loved items through GIVIT, they are donating directly to someone in need and instantly providing support for that recipient. GIVIT provides donors peace of mind that their donations are directly helping others and not hindering services or the environment.

Kristi Clark, GIVIT ACT Engagement Officer
Queensland Business Leaders Hall of Fame and State Library of Queensland and QUT are proud to present Juliette Wright OAM, founder and ambassador of GIVITopen_in_new, in conversation on International Women's Day.
Juliette transformed the philanthropy sector as Australia braced itself against a slew of natural disasters compounded by a pandemic, devising a game-changing digital solution to a very material problem.
Founded in Brisbane in 2009, GIVIT became the Queensland Government's official website for managing donations when the devastating floods hit Queensland in 2011. The model's success led to the establishment of a national dedicated GIVIT Disaster Recovery and Emergency Service which now works in partnership with State Governments in Queensland, NSW, Victoria, ACT and regions of WA.
Juliette will be in conversation with purpose-driven researcher Dr Ruth Knight of QUT's Australian Centre for Philanthropy and Nonprofit Studies, who brings over 25 years of experience working in health, homelessness and community development.
Join the Game Changers audience at State Library of Queensland for an empowering conversation between two women deeply committed to building more connected and thriving workplaces and communities. This event will sell-out fast, register now to avoid disappointment.
Can't make it in person? Join us online from home. Don't miss a second of this conversation, tune in via live stream.
About Juliette Wright OAM
An inspired and passionate social justice campaigner, Juliette Wright OAM is on a mission to alleviate the effects of poverty across Australia. Establishing an online platform to connect those who have with those who need and championing it to become one of Australia's leading charities, Juliette is changing how society helps its most vulnerable and marginalised people, in and out of natural disasters and emergencies.
Founder and ambassador of GIVIT, Juliette created the portal to ensure quality goods get to where they are needed most by safely connecting and inspiring an online network of givers. Juliette's vision, hard work and determination have resulted in more than 5.45 million items donated through GIVIT's website to directly assist Australians in need. The GIVIT model ensures the right people get the right things, in the right way – always buying locally.
In 2011 when Queensland was hit by devastating floods, GIVIT became the State Government's official website for matching donations. Since then, the national dedicated GIVIT Disaster Recovery and Emergency Service has been activated during the Bundaberg floods, Cyclone Ita, Tropical Cyclone Marcia, Ravenshoe Café Explosion and Dreamworld tragedy, Queensland Fires and Australian Bush fires and 2022 flooding. GIVIT has prevented untold numbers of unsolicited donations into affected areas by channelling generosity to genuine need via the giving portal. Over $20 million has been raised through GIVIT to support communities left devastated by disasters.
Juliette has been awarded 2015 Australia's Local Hero by the National Australia Day Council, Paul Harris Fellow, National Resilient Australia Award by Australia's Attorney-General, The Australian National Innovation Challenge Award, Ernst & Young Queensland Entrepreneur of the Year, Moreton Bay Citizen of the Year 2016 and inducted into the Australian Businesswomen's Network Hall of Fame.
About facilitator Dr Ruth Knight
Following a 20-year career in health and community services, Dr Ruth Knight now works with the Australian Centre of Philanthropy and Nonprofit Studies at QUT as a lecturer and researcher specialising in the fields of managing social sector organisations and social enterprise. Her work with organisations addressing homelessness, suicide prevention, community development, culture, and leadership, has fuelled her passionate pursuit of finding innovative ways to achieve social change. Ruth has been selected to receive a number of industry awards for her work, as well as the Centenary Medal "For distinguished services to the community."
Curiosity about how nonprofit organisations could design and achieve better outcomes led to Ruth completing a PhD in Organisational Culture and Change Management. She recently co-edited the 'Handbook of Research Methods for Organisational Culture' published by Edward Elgar Publishing and is conducting research about how a philanthropic culture benefits organisations and donors.
About Game Changers
Game Changers brings innovation leaders from business, technology, and creative industries to share their insights with aspiring Queensland entrepreneurs. This is your chance to ask how entrepreneurs and business leaders build companies, reinvent themselves, inspire teams, and envision success. Game Changers is a Queensland Business Leaders Hall of Fame initiative presented by State Library of Queensland, QUT Business School and the Queensland Library Foundation.
The talk will be live streamed and you can join the conversation online using #qblhof @slqld @QUT. Book for the livestream here.
Alternatively, you can ask questions via slido.com - use the code #qblhof
If you have questions about this event email slqevents@slq.qld.gov.au or phone 07 3842 9318.
Subscribe to be the first to know about our program of events.
Disclaimer: The views expressed by the speaker are their own and the promotion of products/services is not endorsed by State Library.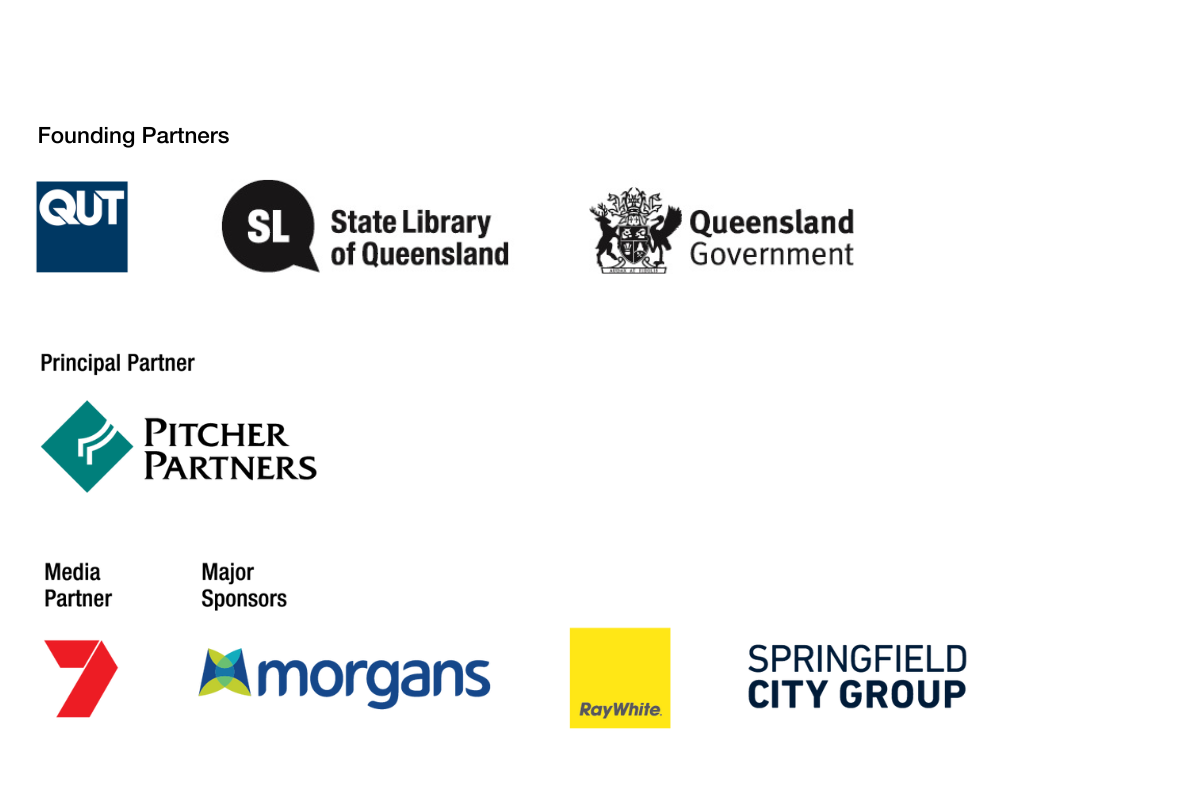 Contact the organiser
Community Connections