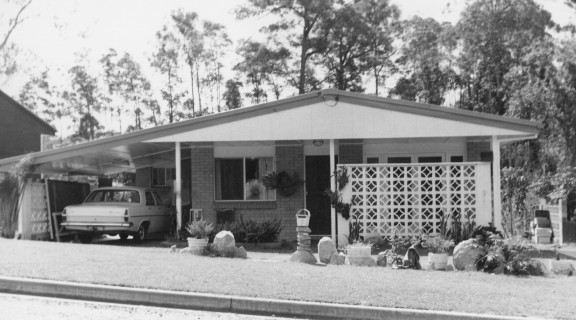 /

Create your own breeze block
Create your own breeze block
Get a taste of architectural design and make your own breeze block book ends. Suitable for ages 16 and up.
Breeze blocks are enjoying renewed popularity with architects and builders as both aesthetic and practical solutions for providing comfort in our subtropical climate.
Using a vector drawing program, workshop participants will design a custom breeze block or one inspired by historical images drawn from State Library's collections. We'll take you through the traditional manufacturing method on a reduced scale. You will then cast your breeze block using a plastic mould built on a 3D printer.
There are no special skills required, just bring your creativity, ideas, and enthusiasm to each of the fortnightly workshops to bring your breeze block to life.
This is a 2-part workshop running on 10 & 17 June (you need to be able to come to both dates as the second session builds upon the work of the previous).
Requirements
Participants must be over 16 years of age.

Enclosed, flat footwear must be worn at all times.

Please become a State Library memberopen_in_new before you arrive. If you already have a State Library member account, make sure you know your login details as you may be required to login during the workshop to access State Library computers, and to make bookings for equipment.
Before you book
Please read The Edge booking terms and conditions. You'll find answers to age restrictions, what to bring, what to do if you're running late, refunds and more.
Please contact us if you need support to participate in this event and consult the requirements above before making your booking.
To find out more about what else is on offer, read up on our Fabrication Lab and community maker space. You can also subscribe to be the first to know about our future events.
This event is part of Asia Pacific Architecture Festival 2023.
When

Sat 10 Jun · 1–5pm + 1 more events

Price

$100

Bookings required

Location

Share
Contact the organiser
Applied Creativity