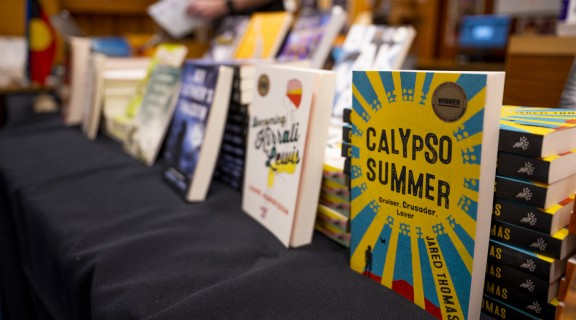 /

black&write! Fellowships announcement ceremony
black&write! Fellowships announcement ceremony
Join us for a special award ceremony and afternoon tea to welcome our two newest black&write! Fellows. At the ceremony you will hear new work from First Nations writers.
The black&write! Fellowships offer two Aboriginal and/or Torres Strait Islander writers each a $10,000 prize, manuscript development with State Library's black&write! editorial team and a publishing opportunity with Hachette Australia.
We are pleased to have Aurora Liddle-Christie as our MC for this event. Aurora is a Brisbane based poet and musician.
black&write! is made possible through generous support from the Copyright Agency's Cultural Fund and the Australian Government through the Australia Council, its arts funding and advisory body. We are proud to work with Hachette Australia as the black&write! Fellowship publishing partner.
If you have any questions that aren't answered here, feel free to contact State Library at Indigenous.Writing@slq.qld.gov.au.
Subscribe to be the first to know about our program of events.
0
Price

Free

Bookings required

Location

Share