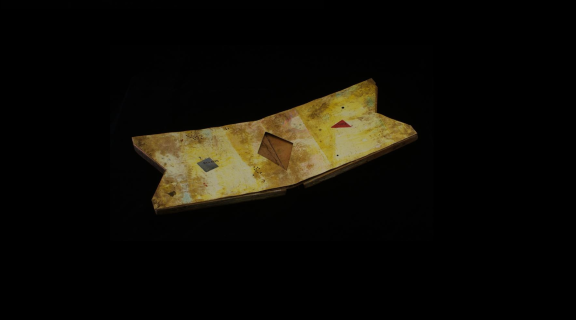 /

Artists' books white gloves experience
Artists' books white gloves experience
Students and teachers are invited to investigate State Library's collection of artists' books in this exclusive, hands-on white gloves experience.
Led by expert librarians, students will be inspired by selected works from one of the largest publicly accessible artists' book collections in Australia, comprised of over 1700 works. Challenging the traditional concept of a paper book, including sculptural elements. Each work has its own story to tell through this rich and tactile media.
15 students max per 45-minute session.
Recommended for senior students, years 11-12.
Session times: 11 am - 11.45 am.
Term 1: Wednesday 1 March I Wednesday 22 March.
Term 2: Wednesday 26 Apr I Wednesday 24 May I Wednesday 21 June.
Term 3: Wednesday 26 July I Wednesday 23 August.
Term 4: Wednesday 18 October I Wednesday 22 November.
Book now
When

Wed 21 Jun · 11am–11:45pm + 4 more events

Price

FREE

Bookings required

Location

Share
Contact the organiser
Schools Engagement