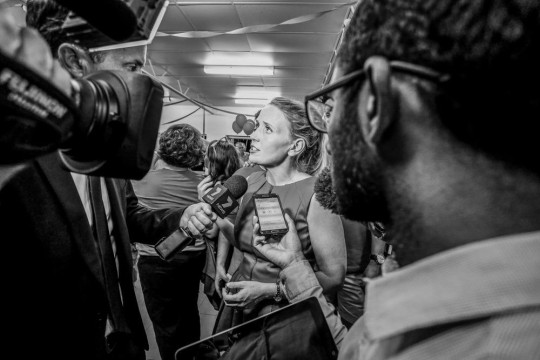 When former Premier Campbell Newman announced a snap election for 31 January 2015, not many predicted the final outcome. Kate Jones defeated the Liberal National Party leader. The election night party took place at the Northern Suburbs Hockey Club, Dorrington Park on Mirrabooka Road, Ashgrove. This collection of 40 photographs taken by photographer Dean Saffron demonstrates the euphoria on the occasion. [Acc 29750]
State Library of Queensland collects ephemeral materials produced for State and Federal elections conducted in Queensland.
It provides an official account of the candidates across the state, official electoral areas, the various parties and party slogans.
In 2016 John Oxley Library Fellow Lorann Downer described the material as "treasure not trash"…
 
Richard Lancaster interviews former Queensland Premier Sir Joh Bjelke-Petersen
A collection of posters and images providing a glimpse into political advertising and actions from the past. 
Shared on Flickr Commons the slogans, images and events tell a story about our political past.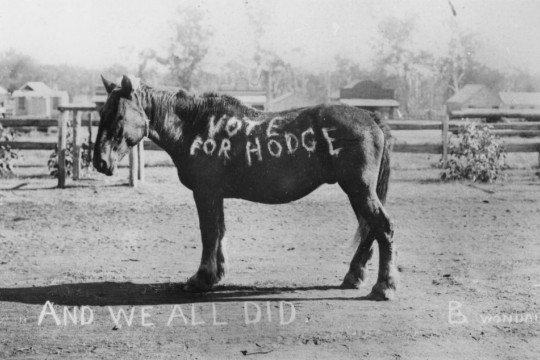 Queenslanders have never shied away from the democratic process of voting. This collection of photographs from the John Oxley Library showcases some of Queensland's voting history and the faces of Queenslanders as they go about the business of elections. [21218667530002061]