Professional recording equipment to book and use for free
Never used a Recording Studio before? That's okay. The Applied Creativity Team at State Library regularly run Recording Studio Inductions and learning opportunities in audio production.
There's a range of microphones and audio equipment available with the studio to capture and manipulate a professional recording. Check out all the gear you can sign out on the Recording Studio booking page.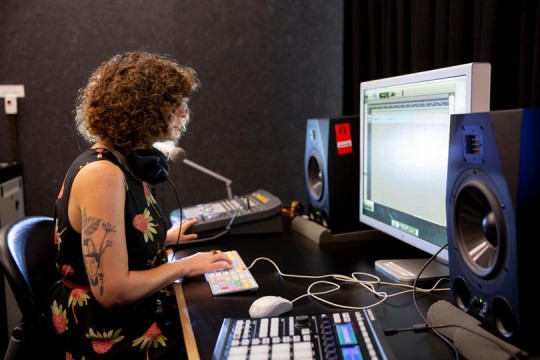 We have just updated our Recording Studio with a pile of new hardware. 
Tools for creative practice and enterprise
Once you've captured a recording in the studio, you can head into the Digital Media Lab (DML) to continue working on your project. The 16 new HP ELITEDESK 800 PCs in the DML have ProTools, Ableton Live, Adobe Audition and Audacity and the Mac Workstation has Logic Pro X for your production needs. If you need to brush up on you Digital Audio Workstation skills, State Library provides free access to Lynda.com, both onsite in the DML at the State Library or offsite from your home, office or mobile device.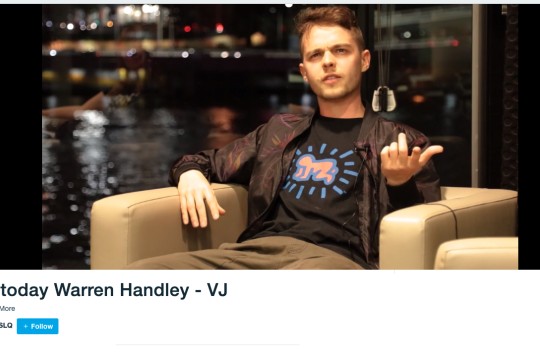 The community make amazing things and here are some of those people.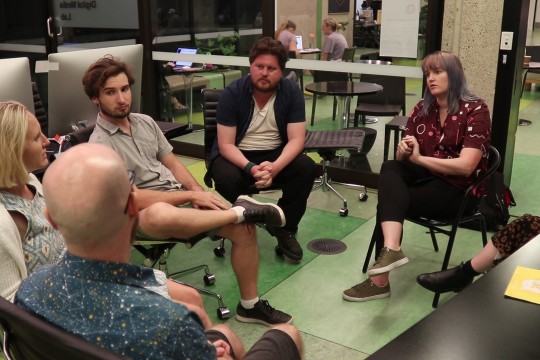 State Library invites all creatives and makers  interested in experimenting, exploring ideas, creativity and collaboration to connect with like-minded peers to participate in regular community projects, events and regular meetups. 
Keep up to date
Sign up to keep up to date with upcoming events and activities at The Edge.