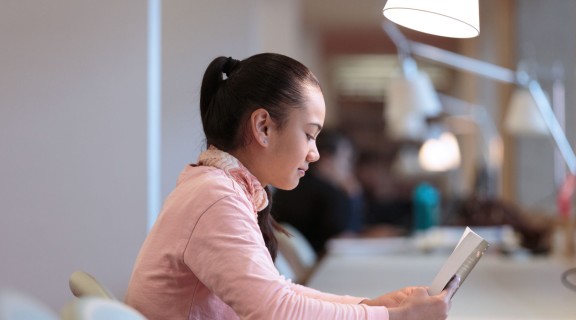 /

Food and drink at State Library
Food and drink at State Library
With collection preservation in mind, food and drink are prohibited in all collections areas. There are options for eating and drinking in the building, and you can visit the Library Café for lunch, drinks and snacks.
Where can I eat and drink?
There are lots of signed food-friendly spaces around the Library where you can enjoy a snack.
Level 1 - food and drink permitted
Level 2, 3 and 4 outside balcony areas - food and drink permitted
Levels 2, 3 and 4 reading rooms, collections areas and gallery spaces - food and drink restrictions apply. Food must not be eaten or removed from bags in these areas
You can bring your bottled water inside the library with the exception of Level 4 Heritage Collections areas
Water fountains are located on Levels 2, 3 and 4.
Where can my group break for lunch?
In addition to the areas detailed above, the grassy areas on the Maiwar Green, between GOMA and State Library, are also good places to eat lunch.
Where can I leave my food and drink while I am visiting State Library?
State Library provides visitors with a cloakroom facility on Level 1 where you can securely deposit your personal belongings.
Why are there food and drink restrictions at State Library?
State Library is a leading collector of Queensland's heritage and we are committed to preserving our collections for use now and in the future.
Insects and pests are attracted to food and drink. By limiting food and drink in certain areas of the building, we can reduce the risk of insect damage.
The most common enemies of paper and photographic items are cockroaches, silverfish and cigarette beetles (often called book worm).
Library Café
Why not visit our friendly team in the Library Café where you can select from a range of coffee, tea, drinks, sandwiches and snacks? The Library Cafe is also licensed to serve alcohol with food, so you can relax and have a drink with a selection of wine, beers and other alcoholic beverages.