/

black&write! publications
black&write! publications
Since 2011, black&write! has played a key role in publishing numerous books by Aboriginal and Torres Strait Islander authors across Australia. These works include illustrated children's stories, literary fiction, young adult novels and poetry collections.
Borrow open_in_newthese great reads from the library, or get your own copy from The Library Shop.
To learn more about our past Fellows, visit our Past winners page.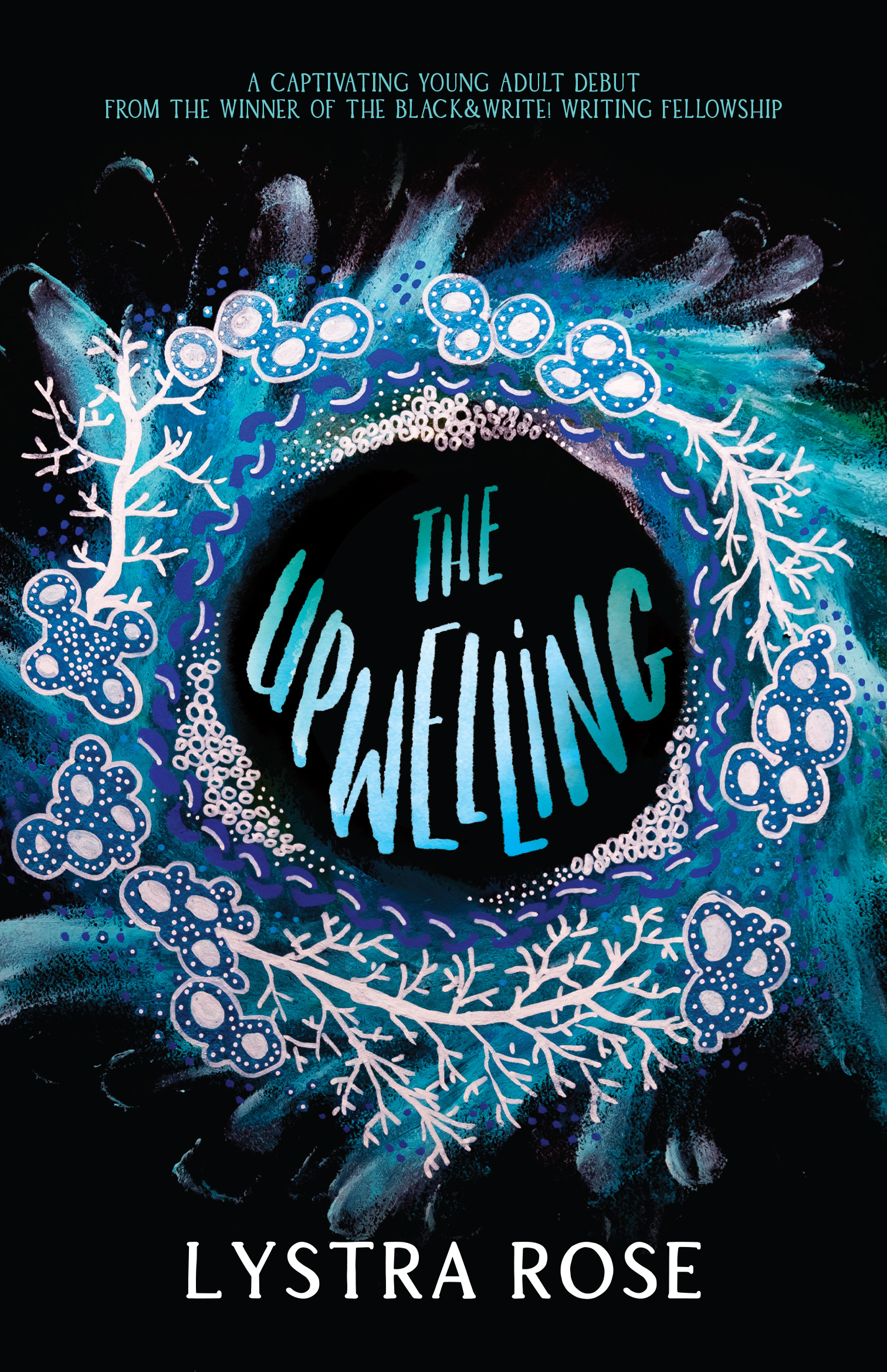 The Upwelling by Lystra Rose
(Hachette Australia, 2022)
Three misfits.
Two warring spirits.
One chance to save the world.
Kirra is the great-granddaughter of a truth dreamer, and, like Great Nanna Clara, no-one believes her night-visions are coming true. When an end-of-the-world nightmare forces her to surf where her brother was killed, she time-slips into a place that could ruin her life, here, and in the Dreaming.
Narn is the son of a well-respected Elder and holds an enviable role in his saltwater clan. Though he bears the marks of a man, many treat him like an uninitiated boy, including the woman he wants to impress.
Tarni is the daughter of a fierce hunter and the custodian of a clever gift. Somehow, she understands Kirra when no-one else can. But who sent this unexpected visitor: a powerful ancient healer or an evil shadow-spirit?
When death threatens all life, can a short-sighted surfer, a laidback dolphin caller and a feisty language unweaver work together to salvage our future?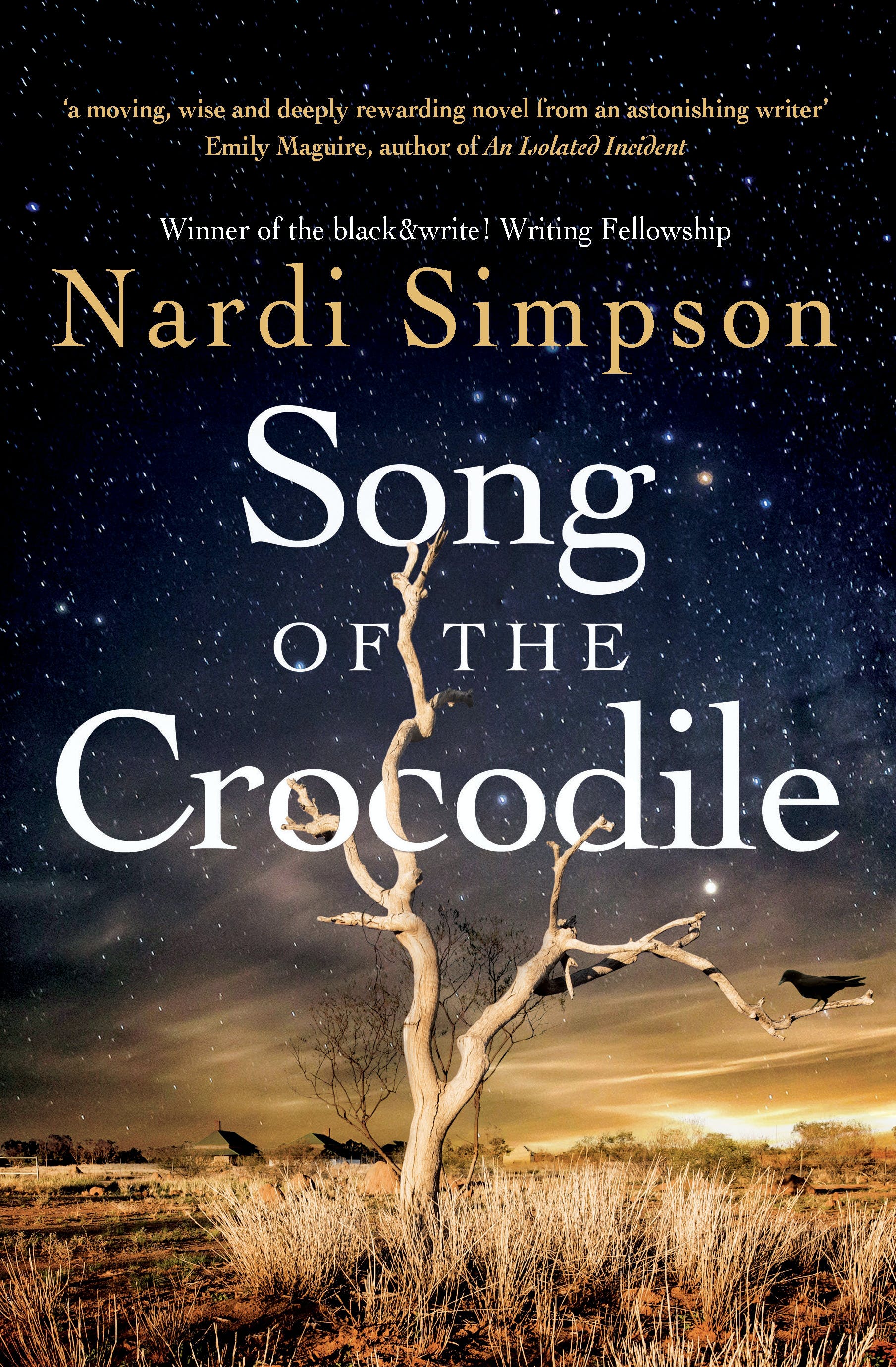 Song of the Crocodile by Nardi Simpson
(Hachette Australia, 2020)
Darnmoor is the home of the Billymil family, three generations who have lived in this 'gateway town'. Race relations between Indigenous and settler families are fraught, though the rigid status quo is upheld through threats and soft power rather than the overt violence of yesteryear.
As progress marches forwards, Darnmoor and its surrounds undergo rapid social and environmental changes, but as some things change, some stay exactly the same. The Billymil family are watched (and sometimes visited) by ancestral spirits and spirits of the recently deceased, who look out for their descendants and attempt to help them on the right path.
When the town's secrets start to be uncovered the town will be rocked by a violent act that forever shatters a century of silence.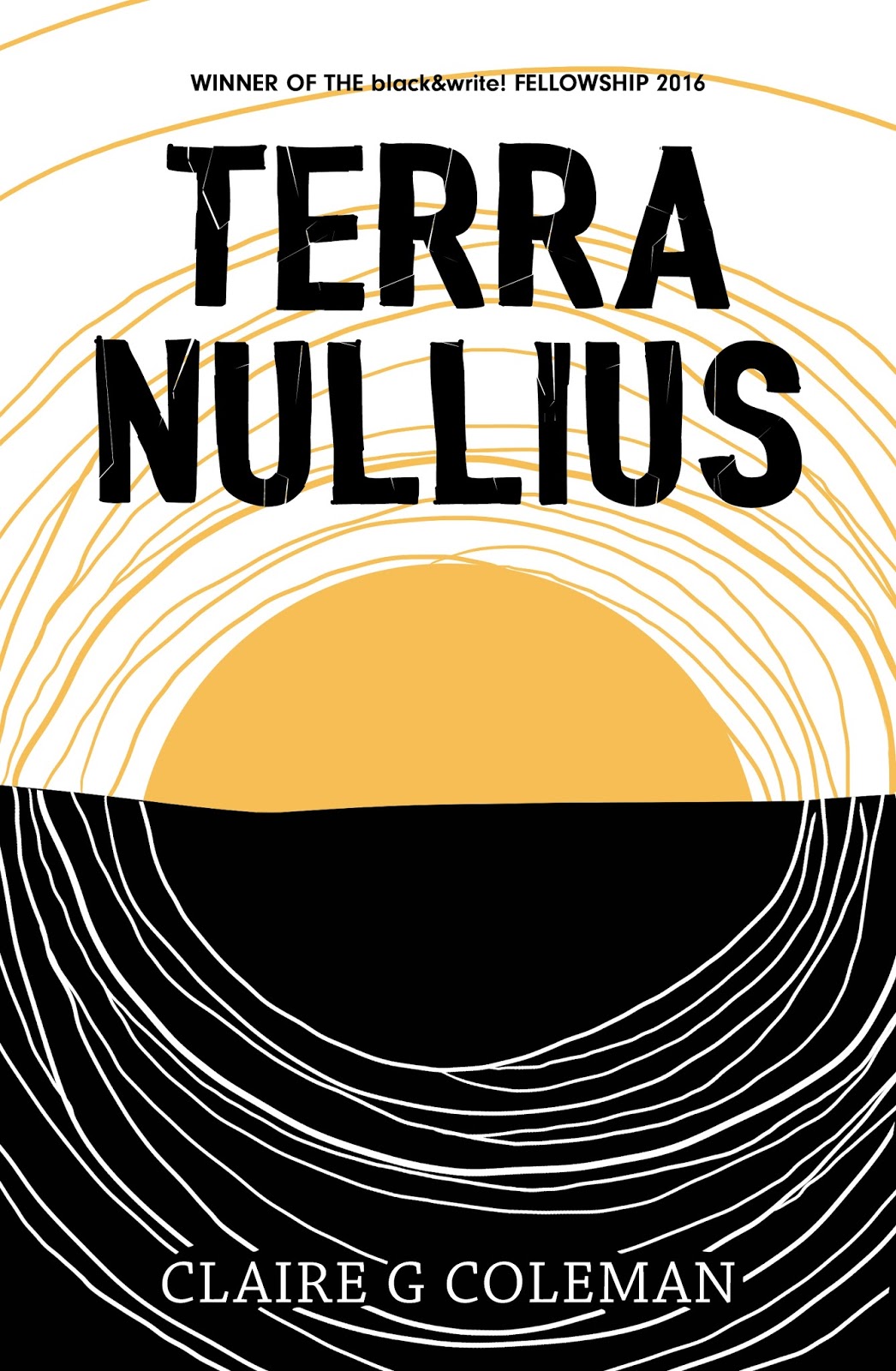 Terra Nullius by Claire G. Coleman
(Hachette Australia, 2017)
In the near future Australia is about to experience colonisation once more. What have we learned from our past? A daring debut novel from the winner of the 2016 black&write! writing fellowship.
SHORTLISTED for the Stella Prize 2018
HIGHLY COMMENDED in the Victorian Premier's Literary Awards 2017
SHORTLISTED for the ABIA Matt Richell Award for New Writers 2018
SHORTLISTED for the Aurealis Award for a Science Fiction Novel 2017
LONGLISTED for the Indie Book Award for Debut Fiction 2018
NOMINATED for Ditmar Award Best New Talent 2018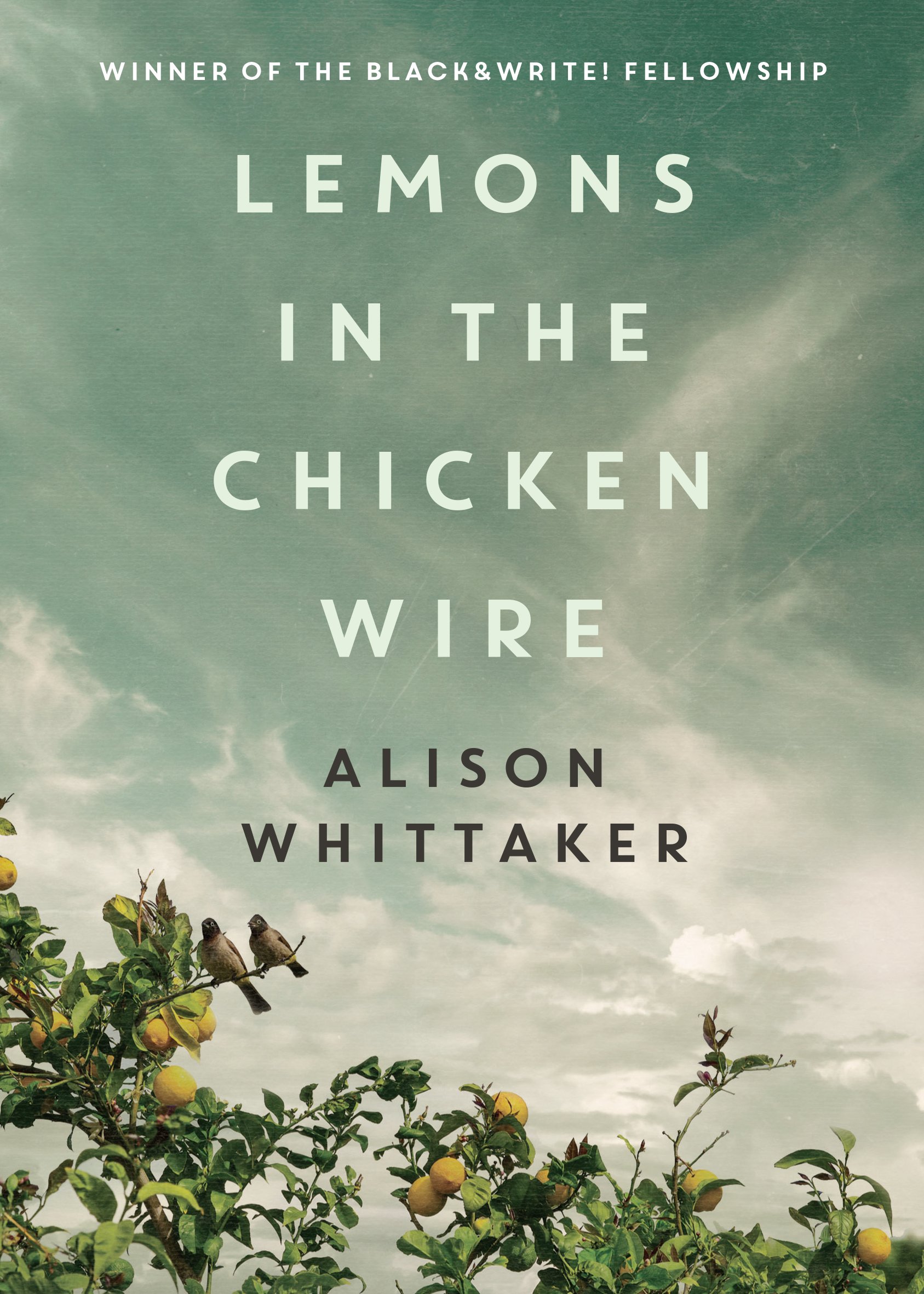 Lemons in the Chicken Wire by Alison Whittaker
(Magabala Books, 2016)
From a remarkable new voice in Indigenous writing comes this highly original collection of poems bristling with stunning imagery and gritty textures. At times sensual, always potent, Lemons in the Chicken Wire delivers a collage of work that reflects rural identity through a rich medley of techniques and forms. It is an audacious, lyrical and linguistically lemon flavoured poetry debut that possesses a rare edginess and seeks to challenge our imagination beyond the ordinary. Alison Whittaker demonstrates that borders, whether physical or imagined, are no match for our capacity for love.
SHORTLISTED Scanlon Award 2016
SHORTLISTED ASAL Awards — Mary Gilmore Award 2017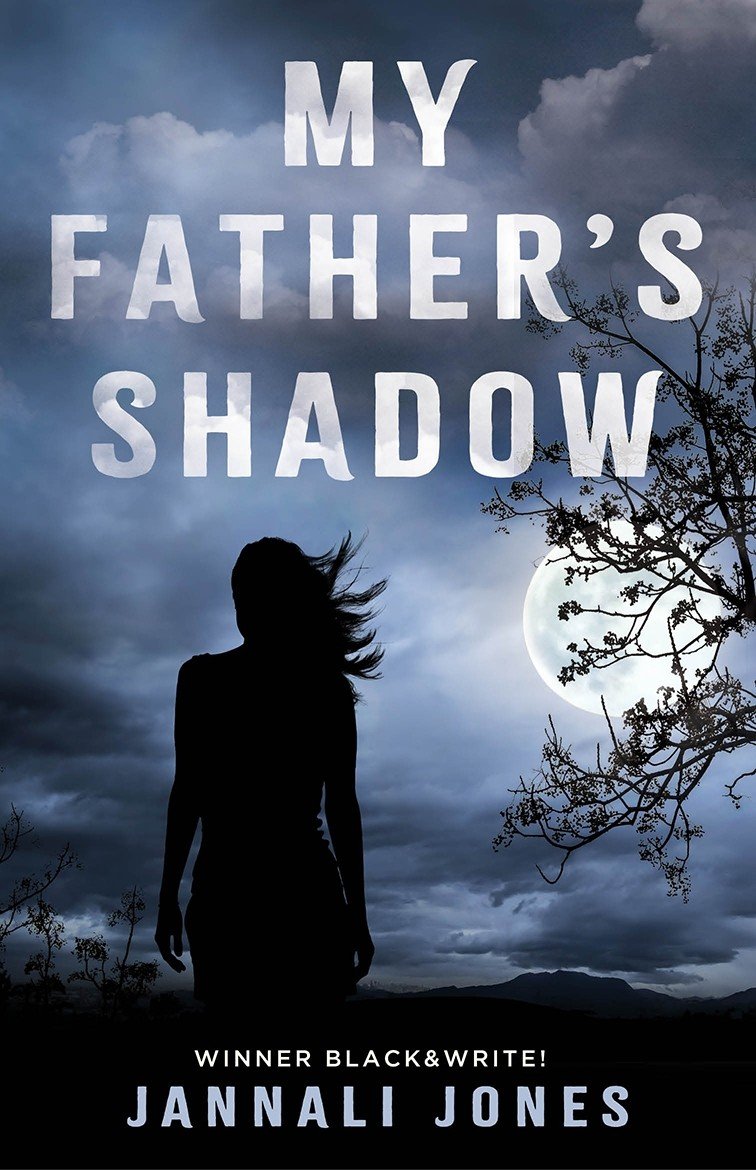 My Father's Shadow by Jannali Jones
(Magabala Books, 2019)
Kaya is completing her Higher School Certificate when she is woken in the middle of the night by her mother. They are to pack immediately and go to their holiday home in the Blue Mountains. Her father is 'not coming back'. He has been involved in a court case to give evidence against some dangerous criminals.
Months later, they are still in hiding and the mysteries are multiplying. Her best friend, Jenna, has gone overseas and Kaya is trying to make sense of what is really happening.
Gunai author Jannali Jones has crafted a thrilling story which stays on the edge right to the end.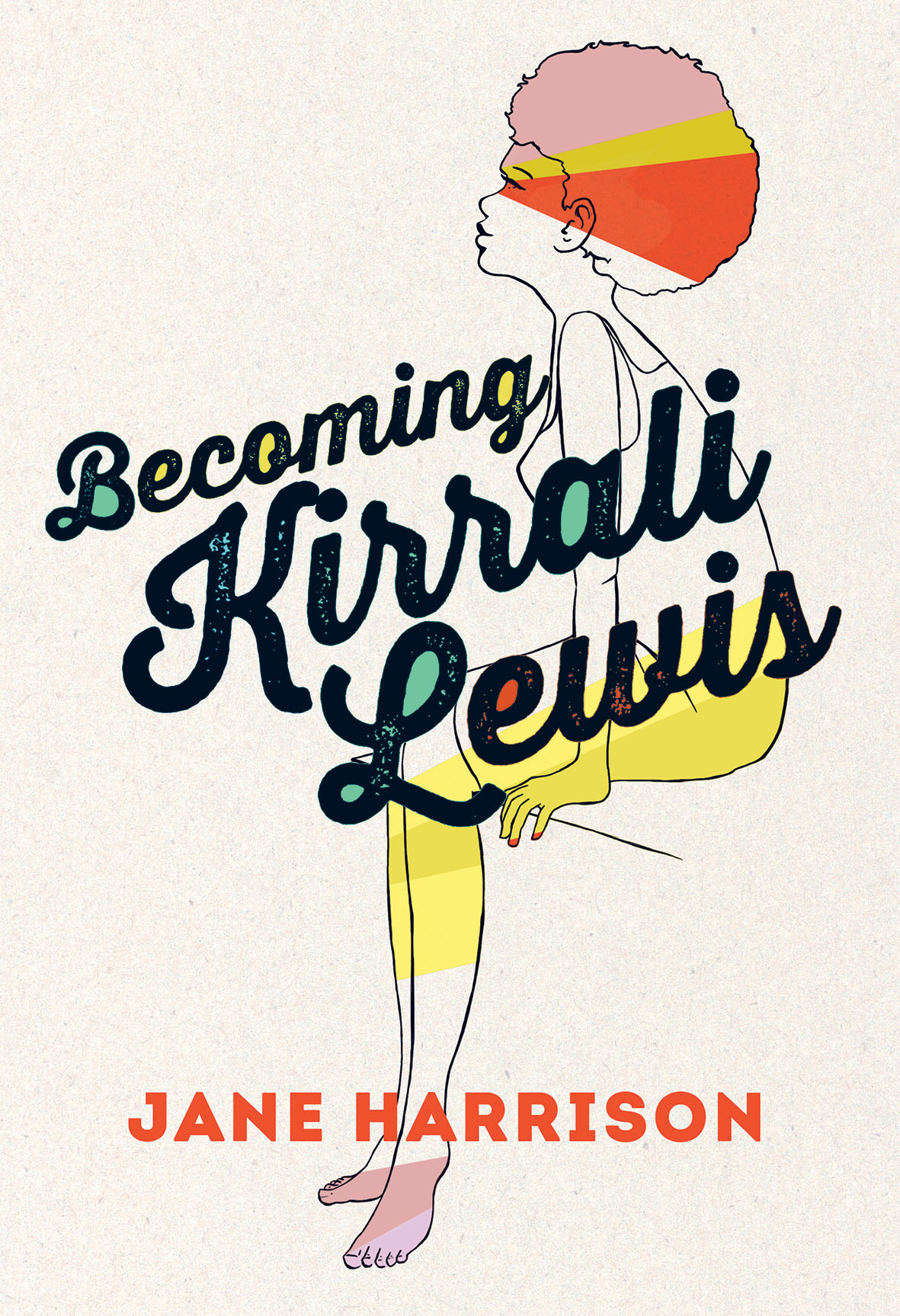 Becoming Kirrali Lewis by Jane Harrison
(Magabala Books, 2015)
Set within the explosive cultural shifts of the 1960s and 1980s, Becoming Kirrali Lewis chronicles the journey of a young Aboriginal teenager as she leaves her home town in rural Victoria to take on a law degree in Melbourne in 1985. Adopted at birth by a white family, Kirrali doesn't question her cultural roots until a series of life-changing events force her to face up to her true identity.
SHORTLISTED Prime Minister's Literary Awards (YA category) 2016
HIGHLY COMMENDED Victorian Premier's Literary Awards 2016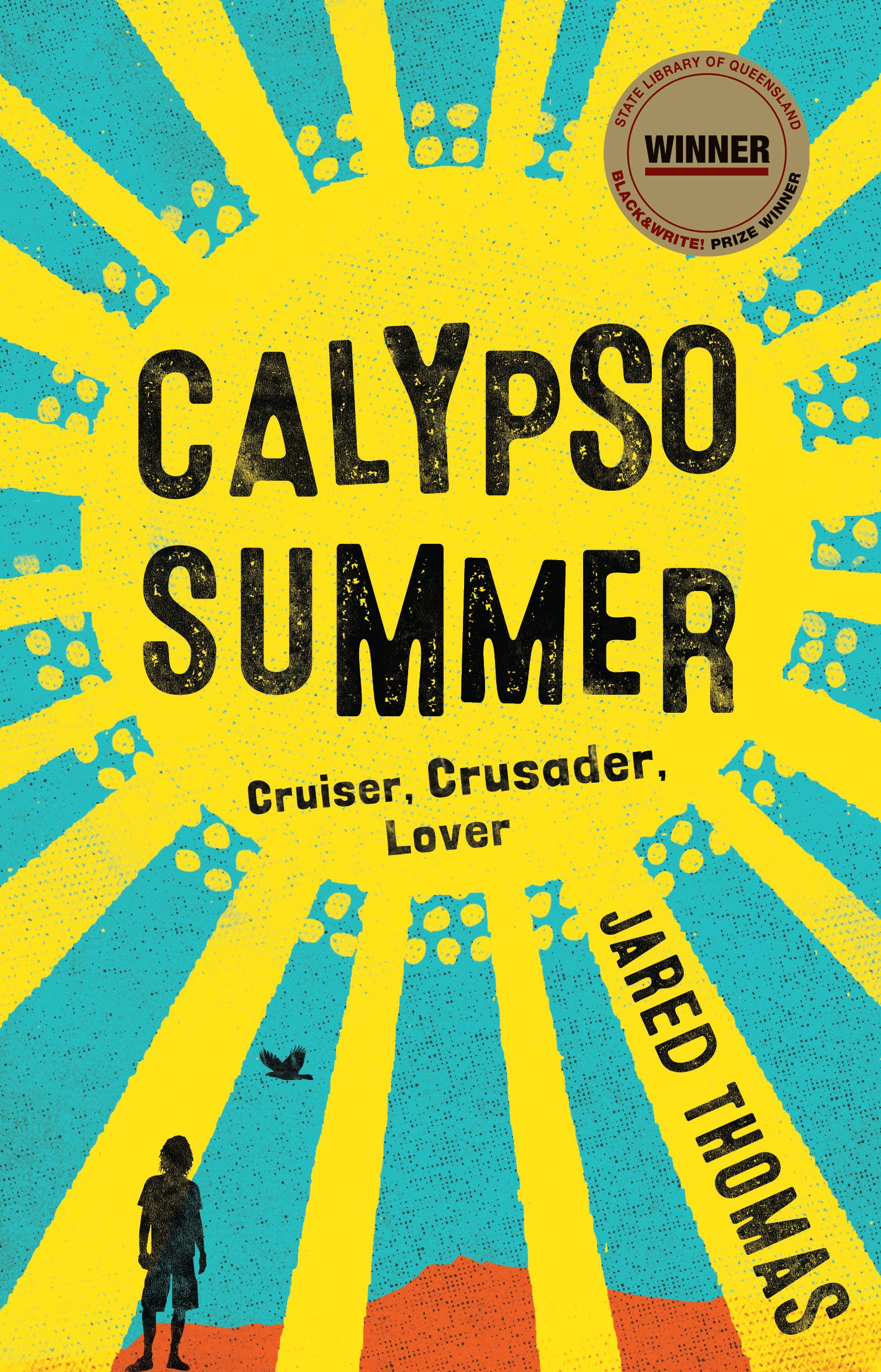 Calypso Summer by Jared Thomas
(Magabala Books, 2014)
Meet Calypso, a young Nukunu man in Rasta guise, fresh out of high school with nowhere to go. After failing to snag his dream job, Calypso starts packing shelves at a local health food shop where he feels pressured to help the owner with his out-there plans to gather native plants for natural remedies. His mother points him in the direction of his family living in the Southern Flinders Ranges and, with the support of a sassy, smart Ngadjuri girl whose passion for cricket rivals his own, he discovers that his people, their land and their culture are the perfect medicine.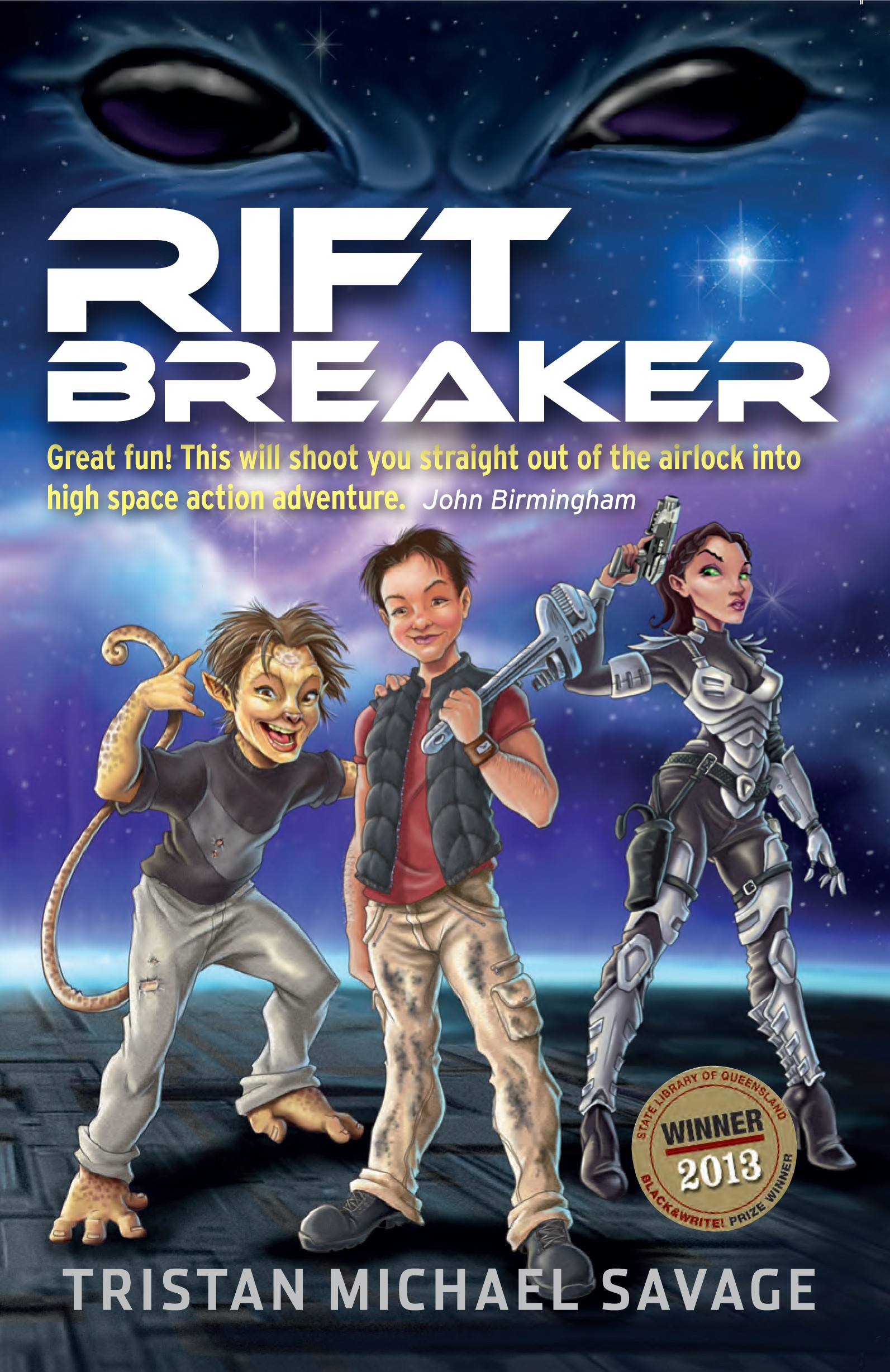 Rift Breaker by Tristan Savage
(Magabala Books, 2014)
After conducting welding repairs on the outer hull of a space vessel, token human and lowly engineer Milton Lance returns to a silent, gloomy interior. The crew are dead, and the only survivor he can find is an annoying, pointy-eared simian. When a mysterious gun-toting woman rescues the stranded pair, an unlikely trio is formed. But escaping the ship is the easy part, for Milton discovers he is not an ordinary human at all, but a saviour of worlds. Rift Breaker is a sci-fi action adventure driven by distinctive characters, and explores themes of alienation, identity and independence.
WINNER Aurealis Awards — Kris Hembury Encouragement Award 2014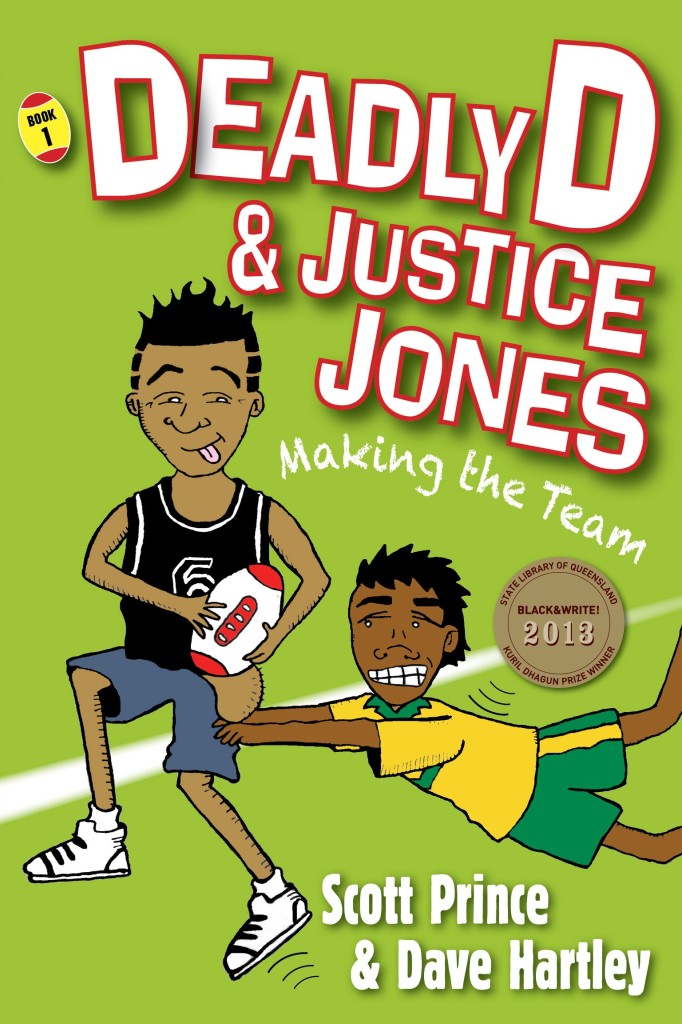 Deadly D and Justice Jones: Making the Team By Scott Prince and Dave Hartley
(Magabala Books, 2013)
Eleven-year-old Dylan has to move from Mt Isa to Brisbane and he's not happy. But as soon as he gets to Flatwater State School he finds a former Mount Isa Miner's footy supporter in his principal and a 'Broncos tragic' as a teacher. He also makes a friend in Justice Jones and an enemy in Jared Knutz. Dylan is cursed with an abnormality transforming him into a fully-grown man whenever he gets angry. Always a worry, the 'curse' proves to be a blessing in the city when his alter ego attracts the interest of the Broncos during a class excursion to watch the team train. Dylan becomes 'Deadly D' – a star player with the fire to rival even the great Prince! But how will he continue to keep the 'curse' a secret?
WINNER Speech Pathology Australia Indigenous Children's Book of the Year 2014
Rise of the Fallen by Teagan Chilcott
(Magabala Books, 2013)
Rise of the Fallen is a young adult paranormal romance, the first in a series of novels with demons, angels and elementals at war for power. This contemporary, super-sharp story with sardonic humour features a feisty main character in Emilie and a love triangle. The battles take place in familiar settings: shopping malls, street corners, the Australian bushland and up and down the Queensland coast. Emilie, fire elemental, and Cael, water elemental, are wanted by the entire demonic realm. Lying low in the human realm – as students at a Brisbane school – Emilie encounters the mysterious and charming Soul, and soon finds herself lost in the very world she's been running from for centuries.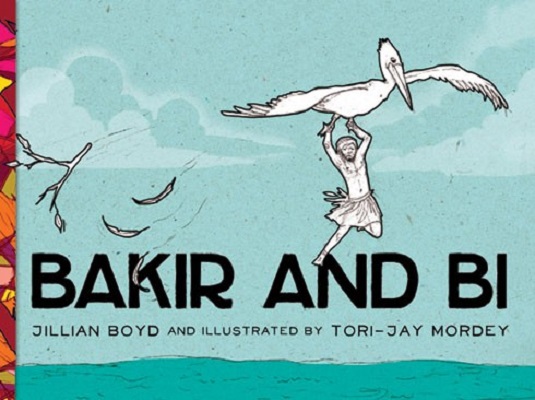 Bakir and Bi by Jillian Boyd and Tori-Jay Mordey
(Magabala Books, 2013)
Bakir and Bi is based on a Torres Strait Islander creation story with illustrations by 18-year-old Tori-Jay Mordey. Bakir (rock) and Mar (storm bird) live on a remote island called Egur with their two young children. While fishing on the beach Bakir comes across a very special pelican (Bakir's totem is a pelican) named Bi. A famine occurs, and life on the island is no longer harmonious. One day Bakir and Bi disappear and Mar and the children are forced to make the journey to another island by canoe... and so begins the adventure.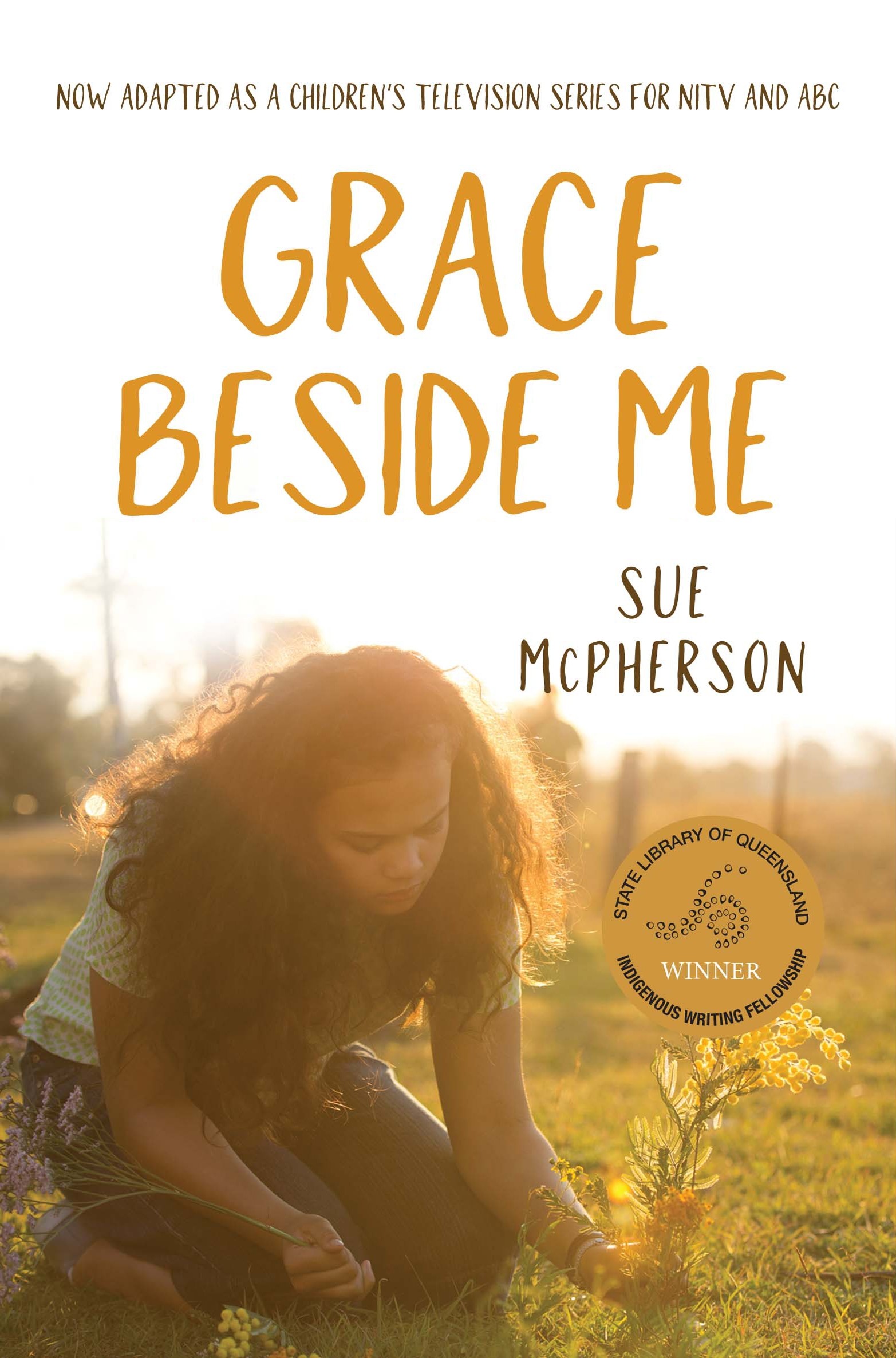 Grace Beside Me by Sue McPherson
(Magabala Books, 2012)
A warmly rendered story of life in a small town that interweaves the mundane with the profound and the spiritual. Told through the eyes of teenager, Fuzzy Mac, awkward episodes of teen rivalry and romance sit alongside the mystery of Nan's visions and a ghostly encounter. Against a backdrop of quirky characters, including the holocaust survivor who went to school with Einstein and the little priest always rushing off to bury someone before the heat gets to them, Grace Beside Me is full of humour and timely wisdom.
FINALIST Deadly Awards (Outstanding Achievement in Literature) 2012
SHORTLISTED Prime Minister's Literary Awards (YA category) 2013
Released as children's TV series with NITV/ABC/Foxtel 2018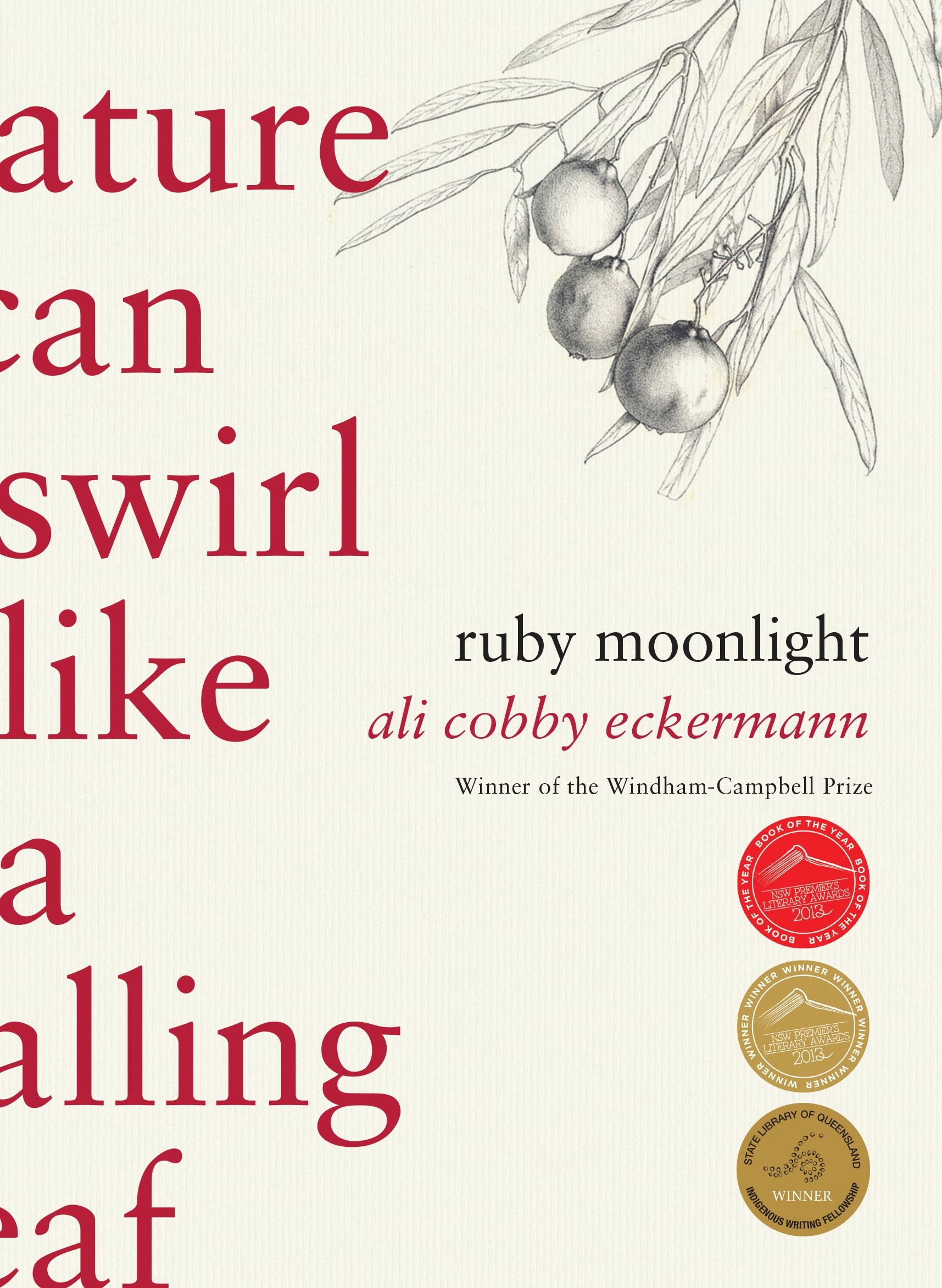 Ruby Moonlight by Ali Cobby Eckermann
Ruby Moonlight is a verse novel that centres around the impact of colonisation in mid-north South Australia around 1880. Ruby, refugee of a massacre, shelters in the woods where she befriends an Irishman trapper. The poems convey how fear of discovery is overcome by the need for human contact, which, in a tense unravelling of events, is forcibly challenged by an Aboriginal lawman. The natural world is richly observed and Ruby's courtship is measured by the turning of the seasons.
WINNER Deadly Awards (Outstanding Achievement in Literature) 2012
WINNER Kenneth Slessor Poetry Prize 2013
WINNER Book of the Year Award in the NSW Premier's Literary and History Awards 2013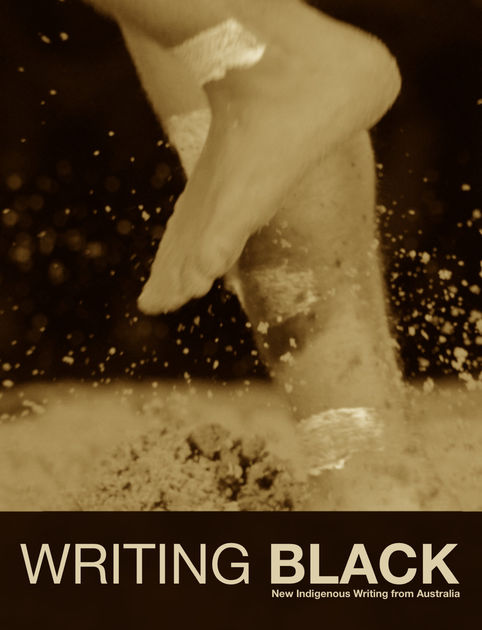 Writing Black: New Indigenous Writing from Australia, edited by Ellen Van Neerven
Free eBook available on iTunes (2014)
Writing Black: New Indigenous Writing from Australia brings together leading and emerging Indigenous writers, highlighting the strength of tradition and innovation in Australia's oldest living cultures. Develpoed by black&write!, Writing Black features new writing from the likes of Bruce Pascoe, Tony Birch and Tara June Winch and photography by Jo-Anne Driessens. The strong voices of seminal poets Lionel Fogarty, Kerry Reed-Gilbert and Steven Oliver are pronounced through video and text, and an audio-visual immersion of the Torres Strait is delivered in Sylvia Nakachi's story of home. There are many other surprises in store, with Siv Parker's ground-breaking twitter fiction storytelling, and salty black humour from Marie Munkara.
black&write! is supported by the Copyright Agency's Cultural Fund and the Australian Government through the Australia Council, its arts funding and advisory body. We are proud to work with Hachette Australia as the black&write! Fellowship publishing partner.