Yarning with 98.9FM Murri Country
By Sophia Sambono | 21 November 2019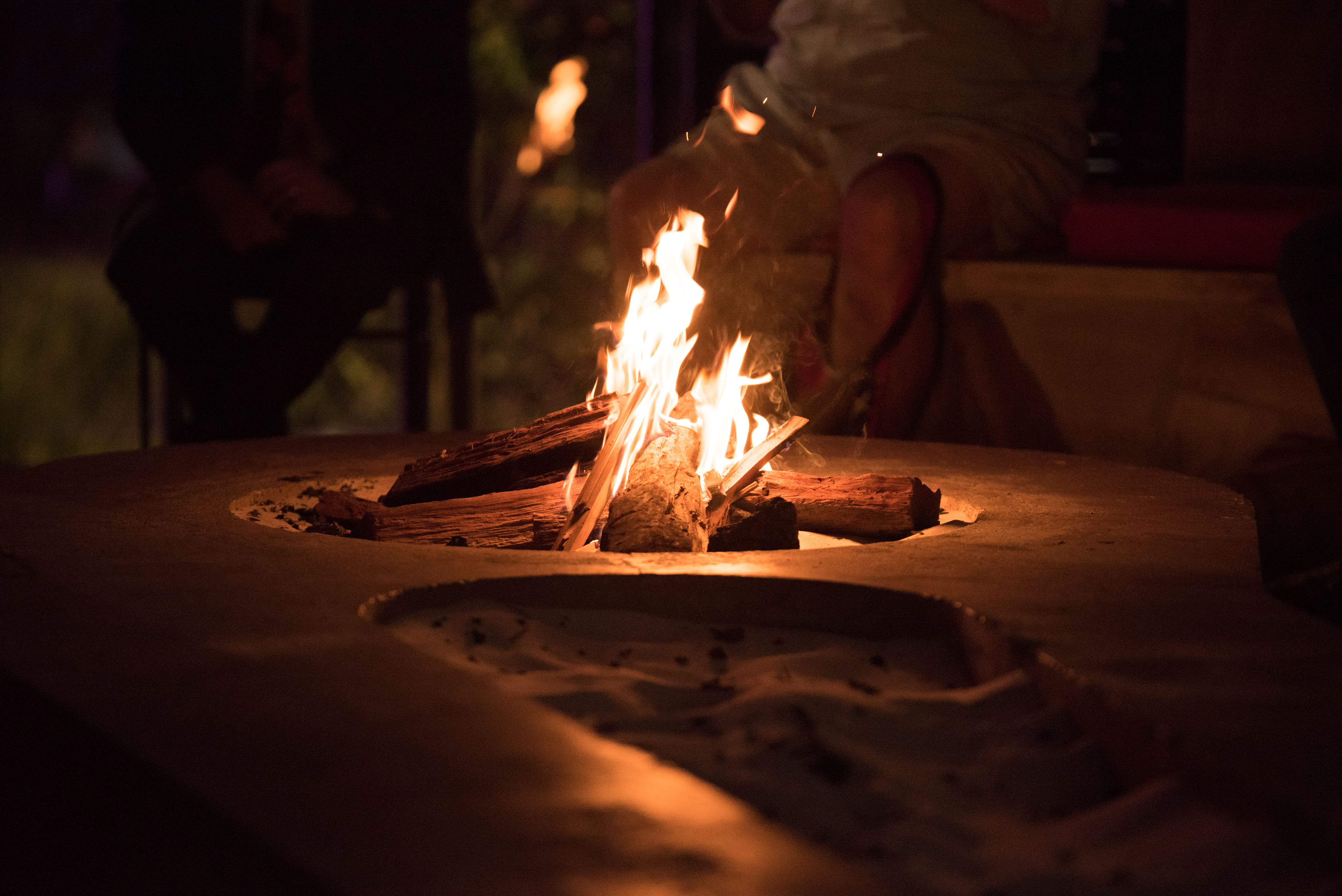 Reconciliation in Radio with Karen Paterson and Dan Rennie
For National Reconciliation Week in May we explored the role of the radio station as a platform for Aboriginal and Torres Strait Islander people and their stories, and the way it uses this position to promote reconciliation among its wider community of listeners.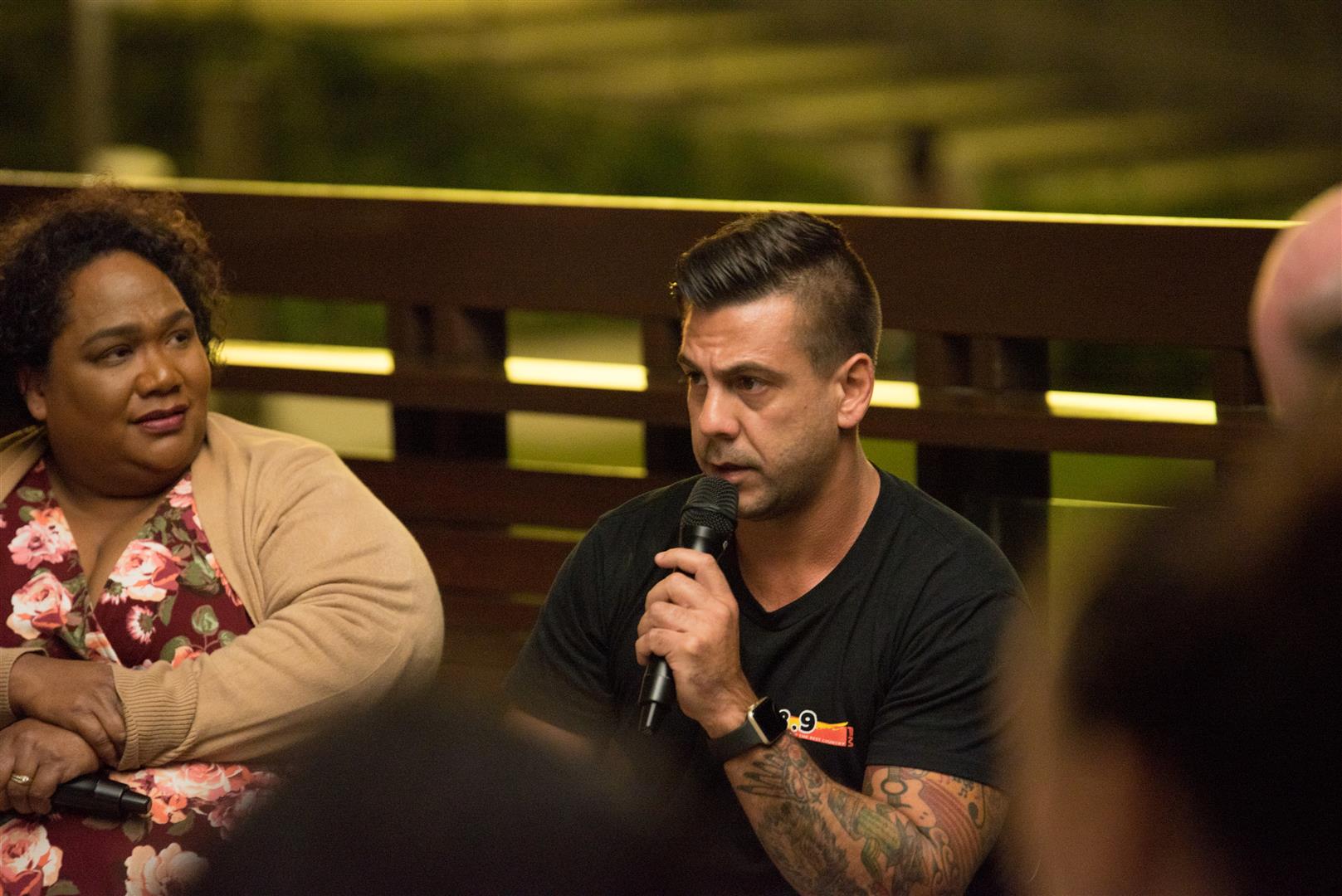 Reconciliation in Radio with Karen Paterson and Dan Rennie
During NAIDOC week we celebrated by yarning with acclaimed proppaNOW artist Laurie Nilsen. Laurie was present during the establishment of the station and designed its first logos as well as many of the artworks in and around kuril dhagun.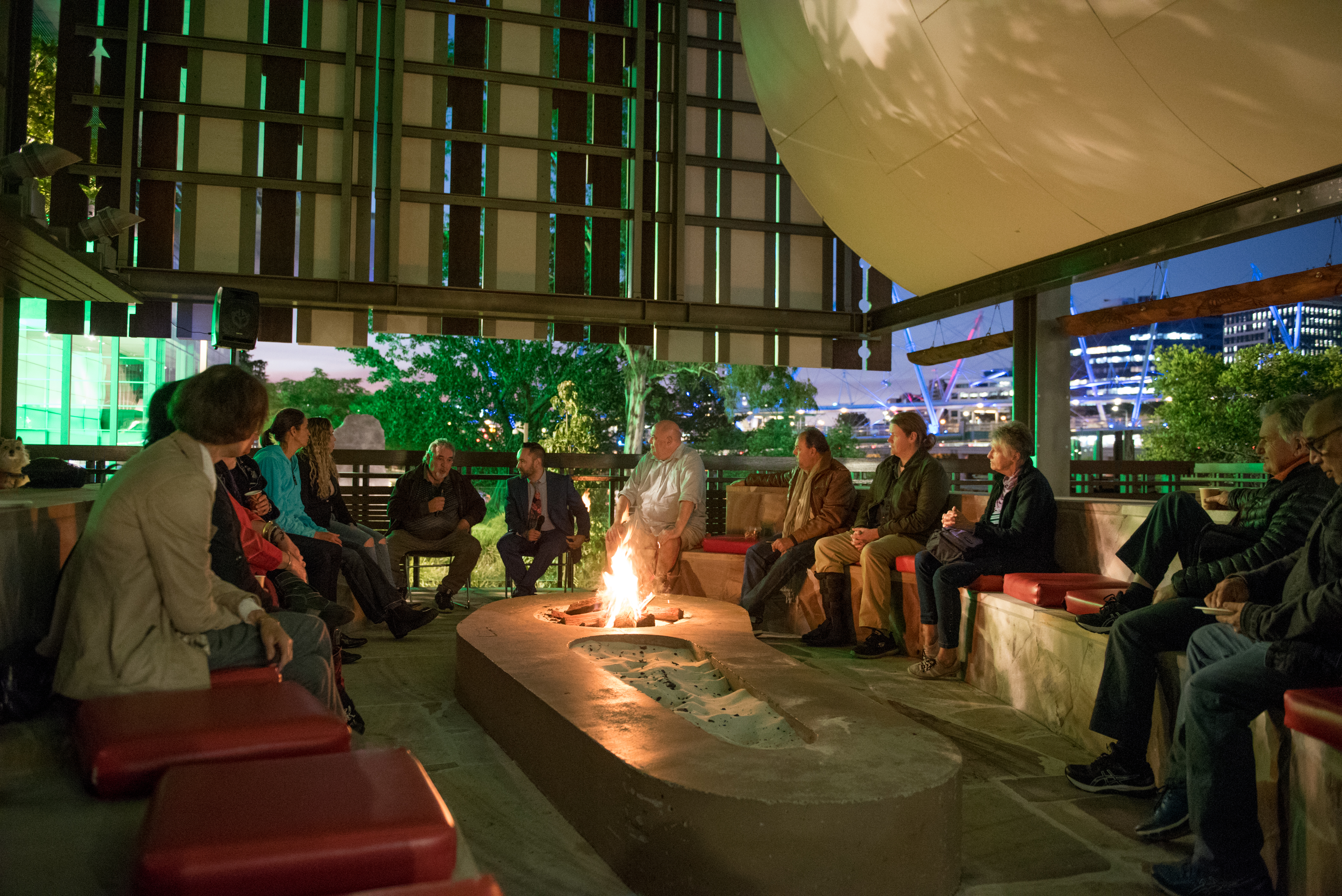 A Night by the fire with Laurie Nilsen and Bruce Johnson McLean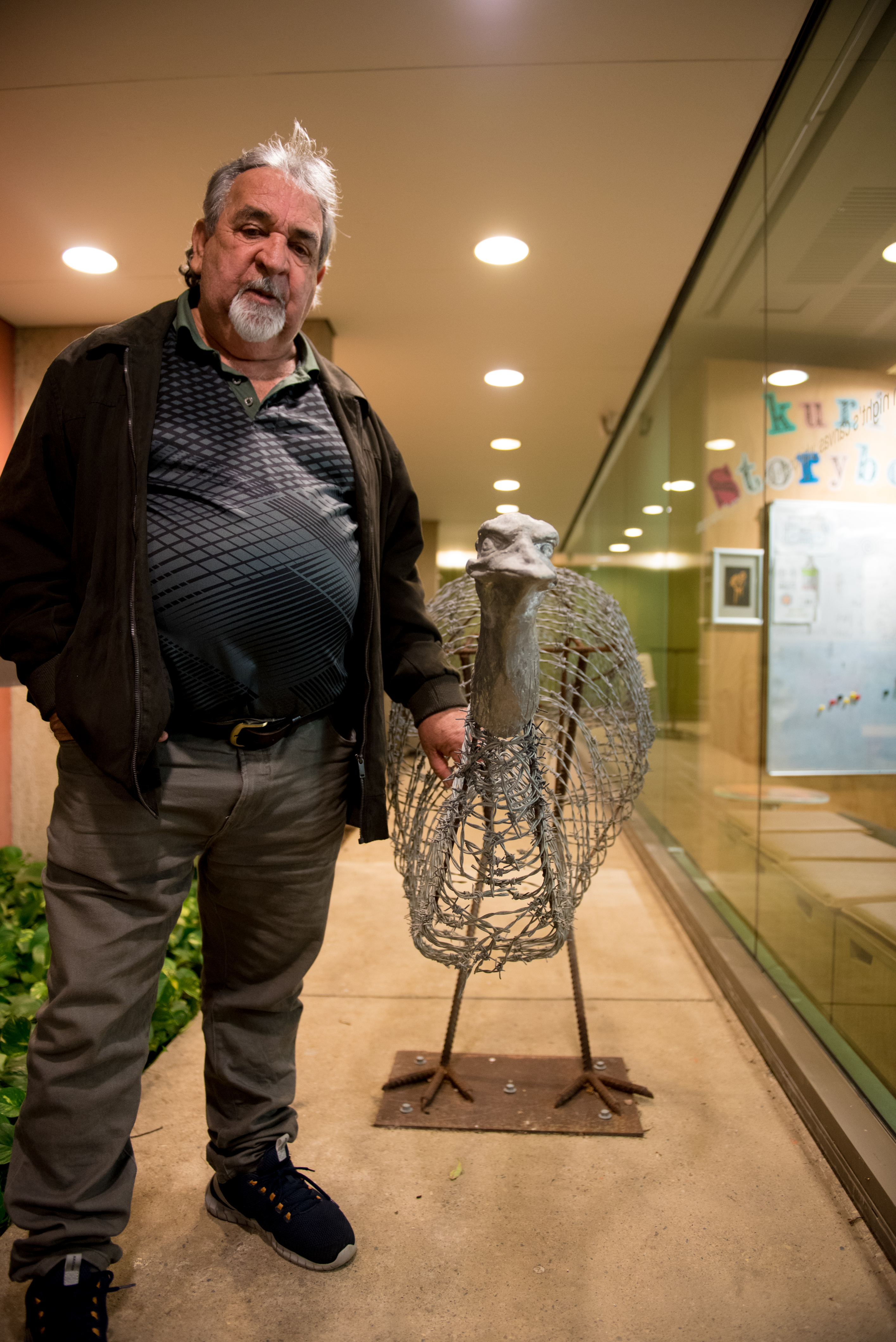 Laurie Nilsen with Dolly from his Bird on a Wire series, proudly displayed in the windows of kuril dhagun.
To round out the series we were joined by Dan Rennie, Dilany (Tiga) Bayles, Kaava Watson, Yarraka and Guyala Bayles around the fire to discuss their experiences growing up around the station and how it has shaped their future directions.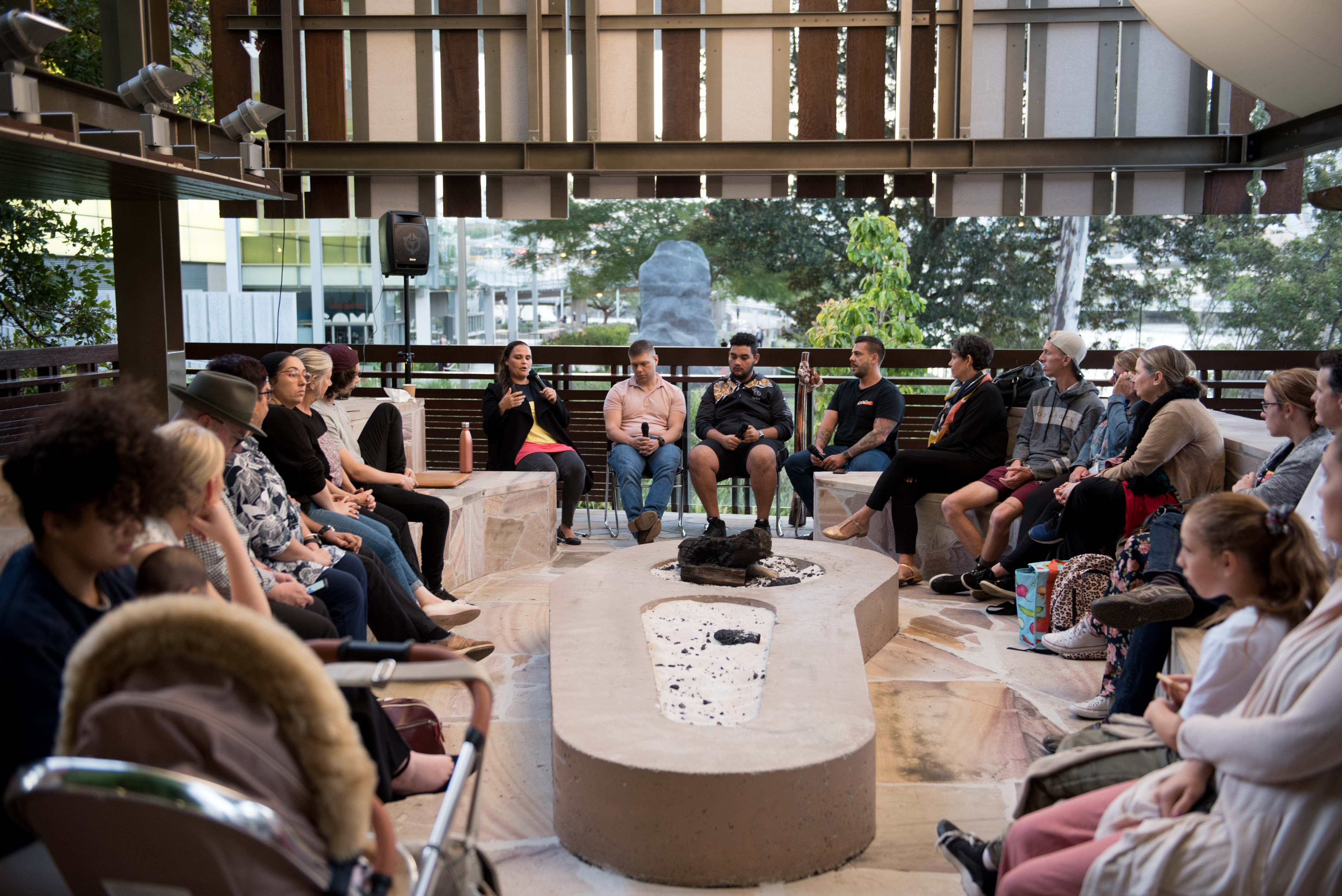 Growing Up 98.9FM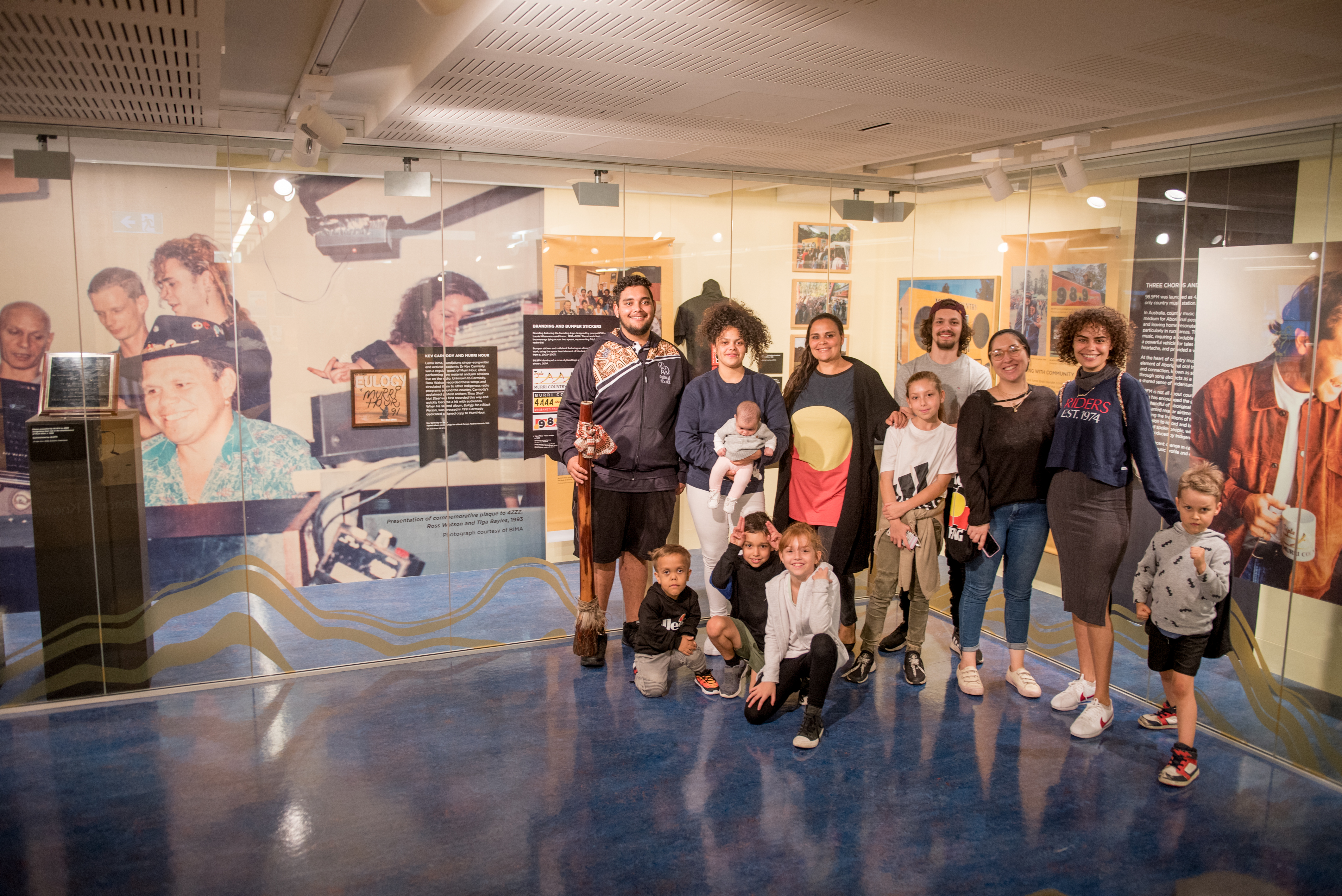 Comments
Your email address will not be published.
We welcome relevant, respectful comments.