"The World Turns" installed at GOMA
By Christene Drewe | 14 November 2012
Today we have been fortunate to witness the installation of Michael Parekowhai's sculpture The World Turns in the grounds of GOMA. Staff from The Australian Library of Art and indeed the whole of the Cultural Precinct have been fascinated by the arrival of the sculpture by barge, with cranes used to lift the sculpture from the barge onto a truck for the short journey from the landing site to the prepared location on the edge of the Brisbane River. A crane was then used to lift the sculpture from the truck into place.
Everyone waited patiently for the unveiling of the sculpture and there was spontaneous applause from the lunchtime crowd when the cover was finally removed. A lovely bronze elephant was revealed, but we are yet to see the kuril (native water rat) and the chair which will complete the installation.
The sculpture was commissioned to commemorate the opening of the Gallery of Modern Art (GOMA) five years ago and the 20th anniversary of the Asia Pacific Triennial of Contemporary Art which is due to open 8th December 2012.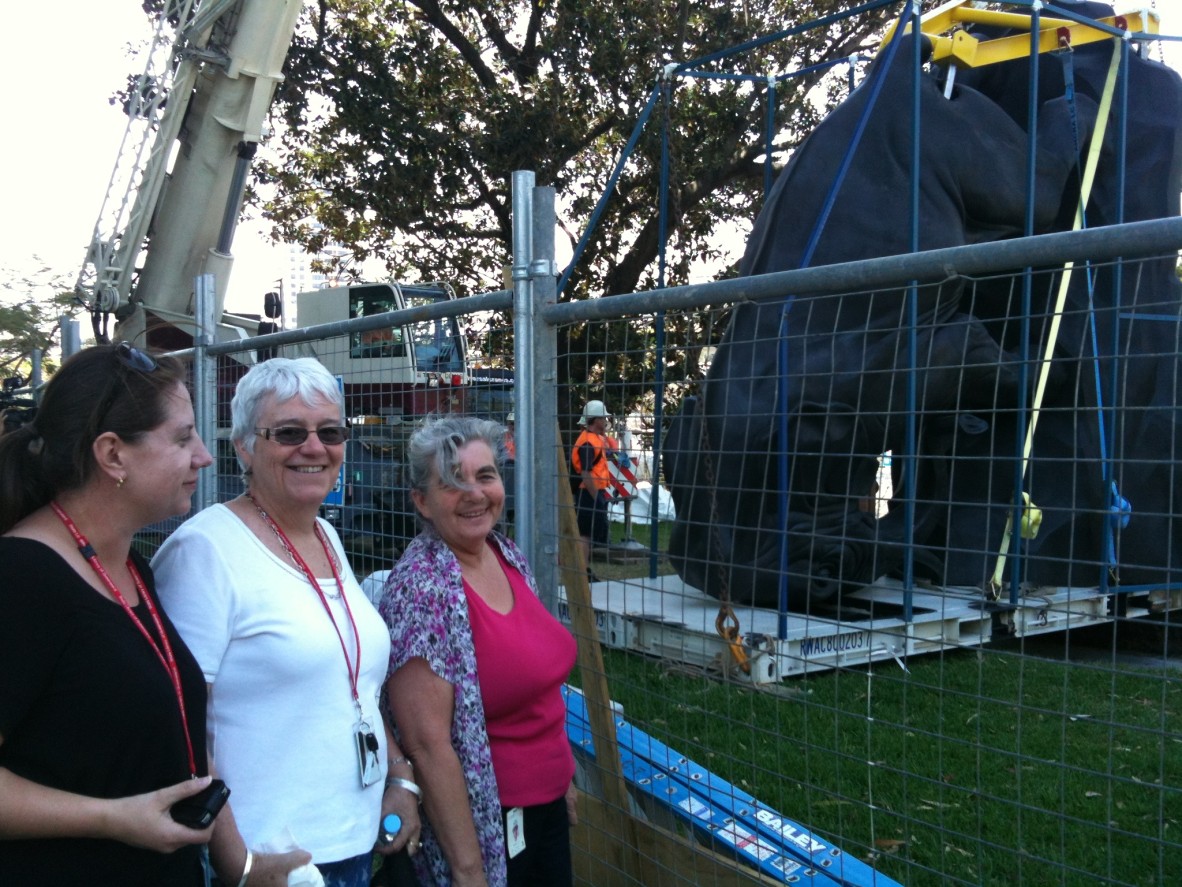 Comments
Your email address will not be published.
We welcome relevant, respectful comments.