Warwick: 150 Years Old Today!
By JOL Admin | 25 May 2011
Warwick is famous, not just as the birthplace of Premier Anna Bligh and shearer Jackie Howe, but as the first free European settlement in Queensland outside Brisbane. The town of 12,500 people is 480 m above sea level and lies on the Condamine River. It is 162 km southwest and 2 hours drive from Brisbane. The Warwick region is the traditional land of the Gidhabal People who knew the Warwick area as Gooragooby.

Although Allan Cunningham first explored the area in 1827 it wasn't until 13 years later that the first Europeans, the Leslie brothers (Patrick and George), made their home on the rich fertile flats. They established Canning Downs run in 1840 and built their home in 1846. The station became an important centre for the region and in 1847 the New South Wales Government gave Patrick Leslie permission to select a site for a town on his Canning Downs station. Originally called Canningtown it eventually became known as Warwick. The town was surveyed in 1849 and became a municipality in 1861 and is now the second largest city on the Darling Downs.
From then on, Warwick developed rapidly. By 1848 a store was established and by 1862 a state school had been completed. Cobb and Co. reached town in 1865 and by 1871 the railway from Ipswich had reached the town and for a short time Warwick was the end of the line. This led to the establishment of a brewer (1873), a co-operative flour mill (1874) and a brick works in 1874.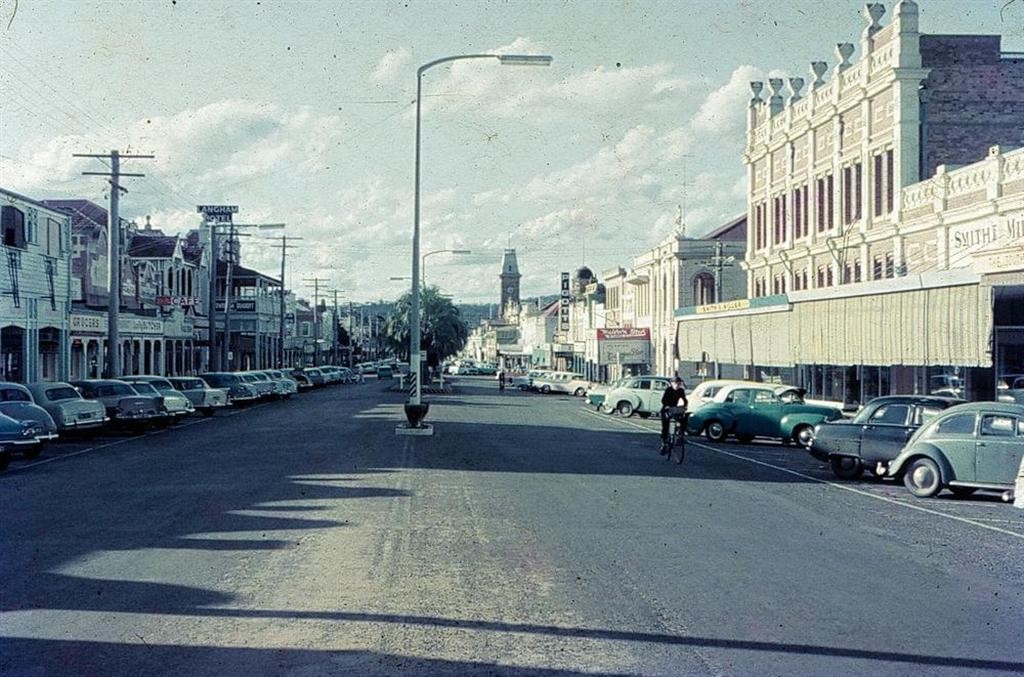 Today, Warwick is the headquarters of the Australian Rough Riders Association and promotes itself as "The Rose and Rodeo City". 150 years old this year, people still flock to Warwick to see its fine original architecture and the grand sandstone buildings. Many of these historic buildings will be open to the public for the celebrations.
Happy birthday Warwick!
Karen Hind
Librarian - John Oxley Library
Comments
Your email address will not be published.
We welcome relevant, respectful comments.