Walter BONSER #1329
By Marg Powel & Des Crump | 22 January 2018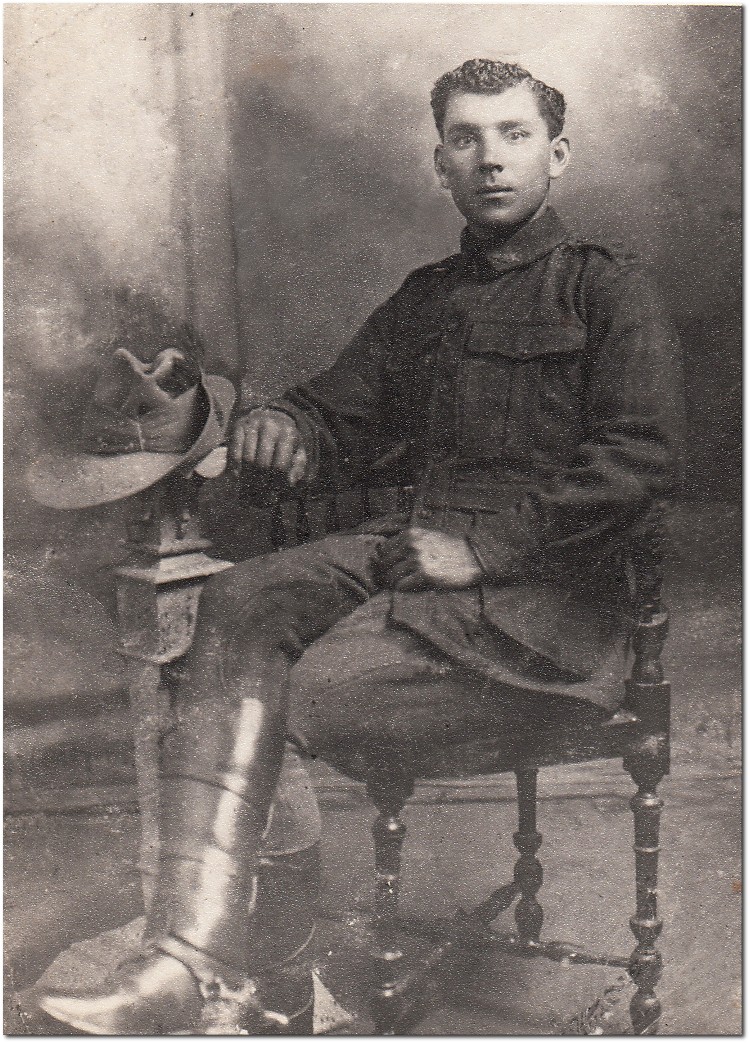 Indigenous Australian, Walter BONSER, 5th & 11th Light Horse Regiments
Walter Robert 'Tunner' BONSER was born in Bourke, NSW in 1890 to William Burke and Catherine Matilda Murray. He was working as a labourer when he enlisted at Toowoomba, 30 July 1915 aged 21.
Bonser was assigned to the 5th Light Horse Regiment and embarked on HMAT 'Mashobra' for Egypt. Upon his arrival he was admitted to No 4 Auxiliary Hospital, Abassia with mumps.
In November 1916 Bonser was transferred to the 4th Australian Camel Regiment, and later the 11th Light Horse Regiment. During the later part of his service he contracted malaria and was hospitalised several times for treatment. He returned to Australia on board HMAT 'Demosthenes', medically unfit, 2 March 1919.
After his return to Australia he initially gained employment in Charleville, Queensland but later returned to his family in Bourke, his father having died whilst he was serving overseas in 1916.
Walter Bonser married Margaret Cottier in 1930. His brother Albert 'Wagga' Bonser also served, with the 18th Infantry Battalion.
Read more ...
The information in this blog post has been researched by State Library staff and volunteers, it is based on available information at this time. If you have more information that you would like to share or further research uncovers new findings, this post will be updated.
Comments
Your email address will not be published.
We welcome relevant, respectful comments.