Trooper Jack Geddes
By Marg Powell, Specialist Library Technician, Metadata Services | 22 January 2017
In September 1915 Jack Geddes, aged just 19 followed the example of his father George, and enlisted in the AIF to serve overseas in the First World War. John (Jack) Geddes had arrived in Brisbane from Scotland, with his parents and 5 siblings in 1911, the family settled in Toowoomba where his father worked as a bakery manager.
Jack Geddes was assigned to the 2nd Light Horse Regiment and arrived Egypt with the 12th Reinforcements in February 1916. Two weeks later he was transferred to the Signal Troop of that regiment.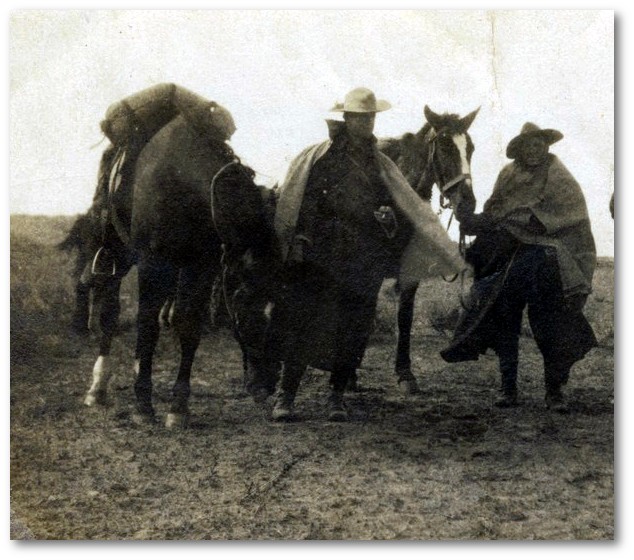 From early 1916 to mid 1917, Jack and his comrades of the 2nd Light Horse Regiment, were deployed in major operations - to protect the Nile Valley and the Suez Canal; repelling Turkish troops at the Battle of Romani; crossing the Sinai to secure outposts in Maghdaba and Rafa, and engaging in operations at Gaza.
In July 1917 Jack was transferred from the Light Horse to the 1st Australian Machine Gun Squadron , which accompanied the mounted regiment. It was not long after this that Jack was hospitalised for a short time, and no doubt in need of a break, was caught absent without leave, using another soldiers' pass.
He was court martialled for "conduct prejudice of good order and military discipline" and sentenced to 25 days Field Punishment No.2 and forfeited 28 days pay. Jack was confined to a Field Punishment compound for the term of his sentence, and several days after his release, sent to a School of Instruction at Zeitoun.
Malaria was a constant threat to those serving in the Jordan Valley and Jack was not immune. He tested positive in July 1918 and after two attacks was sent to a convalescent camp to recuperate, returning to his Squadron, who were encamped at Wadi Hamman in October 1918.
The Unit diary for that month records "Malaria ... caused an extra ordinary number of evacuations ... two cases proving fatal."
During the last months of 1918 the MG Squadron continued on patrol, setting up camps where required, maintaining the health of the horses and men. Good fodder and exercise was sought for the animals and the men were kept fit and occupied with camp sports and maintaining equipment at the ready.
By April 1919 the Squadron was ready to return to Australia and Trooper Jack Geddes departed Egypt, 15 May for home on the troopship Orari.
Warrant Officer, George Geddes, 17th Army Service Corps, (Jack's father) was 41 years when he enlisted. He left Australia for Egypt in May 1915 but by April 1916 was serving in France. George was promoted to Warrant Officer & Mentioned in Despatches in December 1917 for "consistent devotion to duty ... The ability and tact shown by this Warrant Officer is very praiseworthy".
He returned home on transport duty in March 1918 medically unfit, described as 'neurasthenia' he was exhausted. He opened 'a soldiers cafe' The Majestic, in Dalby.
Advertisement for a Soldiers Cafe, Dalby. The Dalby Herald, 26 July 1919 page 4.
Jack and his father George worked together as grocers in Park Road, Milton in 1925 and in 1928 the Geddes family became the proprietors of Moreton Bakeries, Wynnum.
The First World War photographs featured, were donated to the State Library of Queensland and have been digitised as part of the QANZAC100 project.
Further Reading:
Marg Powell, Specialist Library Technician, State Library of Queensland
Comments
Your email address will not be published.
We welcome relevant, respectful comments.