A tourist's paradise, ready for holiday visits!
By JOL Admin | 28 March 2014
Any time is a good time to explore Queensland. Who can resist a train ride through the cool ranges west of Cairns or a swim at the coast? Take a look at newly digitised heritage tourism booklets to plan your next trip. These booklets provide guides to getting there and what to see once you have arrived.
A guide to Queensland from 1958 provides travellers with information about wild waterfalls, glorious surfing, wondrous coral and enchanted nights. Storey Creek Falls in the Barron Gourge National Park were a highlight for anyone visiting north-east of Cairns, and are still best seen from the train today.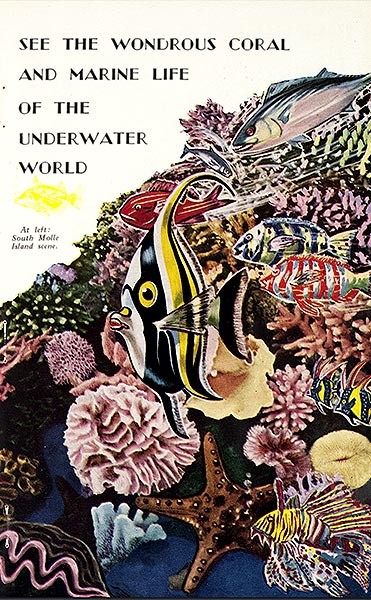 Explore wondrous coral!
Read about what Cairns area attractions in a 1907 Queensland Railways guide, Tours of the Cairns District. Written in an early turn-of-the-century language, these picturesque descriptions provide us with not only turn-of-the-century description about the areas but also about Queensland's culture and social mores from more than 100 years ago.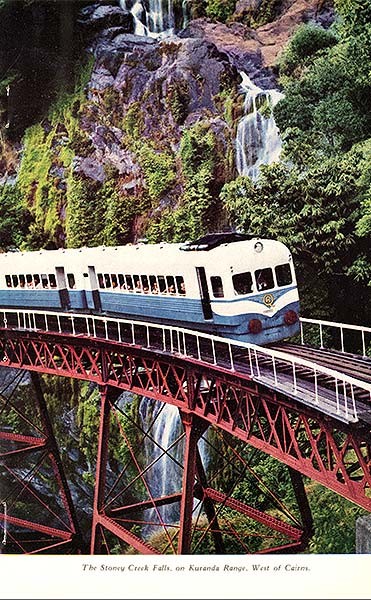 Storey Creek Falls from the train
Storey Creek Falls from the train
The Queensland Railway Authority created many of the booklets, to encourage Queensland tourism, providing advice and information about how to travel by sea or rail in order to see these natural attractions. Local authorities were often quoted, giving readers inside knowledge about an area.
Further readings on Queensland tourism -
Comments
Your email address will not be published.
We welcome relevant, respectful comments.