Thomas Joseph HAYNES #3103
By Marg Powel & Des Crump | 24 August 2017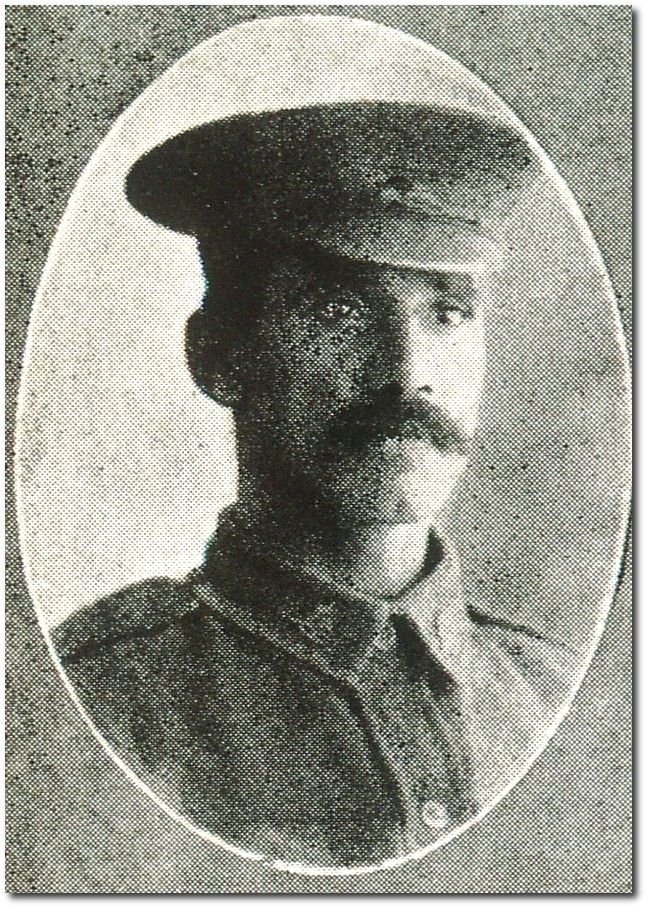 Thomas Haynes, The Queenslander Pictorial, 1916
Indigenous Australian, Thomas HAYNES, 25th & 9th Infantry Battalions
Thomas Haynes was born in St George, Queensland in 1886 to James (Jimmy) and Topsy Haynes in 1886; he was raised by foster mother Ellen Noud of Goondiwindi from the age of five.
Haynes was initially assigned to the 25th Infantry battalion, however in March 1916 while training in Egypt and when new units were being formed, he was transferred to the 9th Battalion and embarked for France in April 1916. Having arrived at the port of Marseilles, the battalion was transported by train to their final destination of Strazeele, in northern France, where they set up camp and commenced training, in readiness for their first operation. Early in May, the battalion was to experience life in the firing lines at Fromelles.
During the winter of 1916 Haynes was admitted to Hospital with septic feet, a crippling condition caused by spending hours in the cold and damp of the trenches. He rejoined his unit in March 1917 but was sadly killed in action a few weeks later.
Headstone, Thomas Hayens, Morchies Cemetery. Image courtesy: Wikimeida Commons, photograph by Rene Hourdry, 9 September 2018
Early in the morning of 15 April 1917 the 9th Infantry Battalion were involved in pushing back the enemy outside of Lagincourt, meeting them with rifle and machine gun fire. Haynes was one of the 7 killed from his unit that day. Thomas Haynes is buried at Morchies Australian Cemetery, 6km north of Bapaume, France.
Read more ...
The information in this blog post has been researched by State Library staff and volunteers, it is based on available information at this time. If you have more information that you would like to share or further research uncovers new findings, this post will be updated.
Comments
Your email address will not be published.
We welcome relevant, respectful comments.