SHOWCASING ARTIST RON McBURNIE WORKS
By Anne Scheu | 3 October 2012
Artists world wide are familiar with the quirky drawings and detailed etchings of Townsville based artist, Ron McBurnie, one of Australia's leading contemporary printmakers.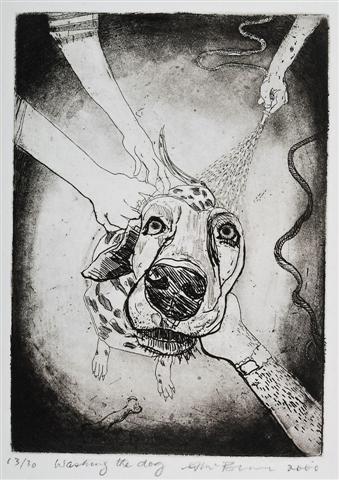 A travelling exhibition showcasing 30 years of Ron's work, entitled Metal as Anything opened in the Philip Bacon Heritage Gallery, Level 4 on Saturday, September 22nd and runs until November 25.
Visitors to the State Library are also invited to pop next door to the ALA Showcase to view artists' books and other works from our collection by Ron McBurnie.
Chosen by Helen and prepared for exhibit by staff from our conservation team, Rachel Spano and Sid Furber, the display of Ron's work including endearing animals and witty observations of suburban life, should appeal to people of all ages.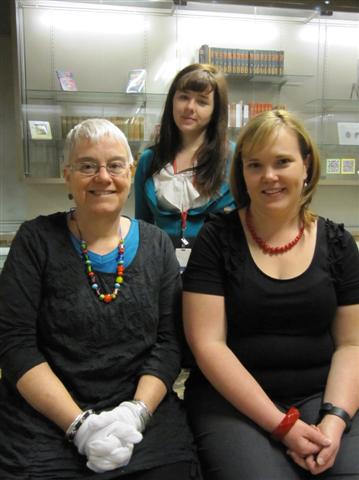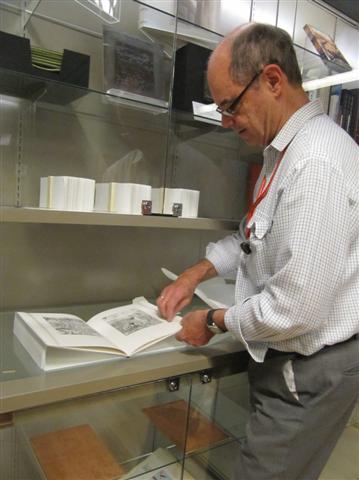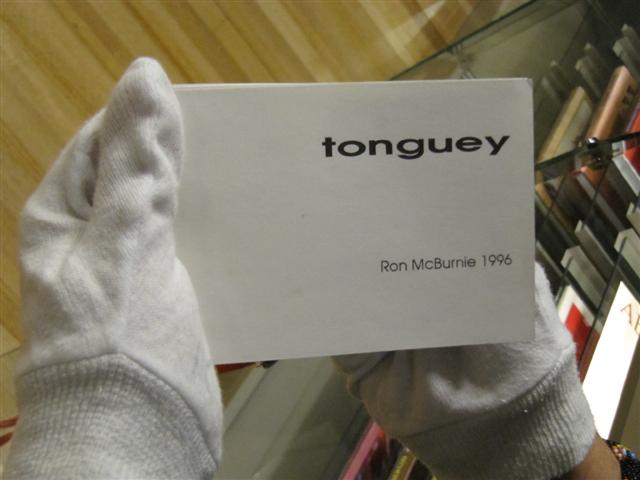 Metal as Anything
exhibition. Quite different in content, the sessions will focus on works from the collection that illustrate some of the ingredients that Ron uses in his art practice. One might say that Ron's work has inspired the sessions…" misbehaving animals, the eccentric, the weird, the wonderful, the everyday landscape as part of our existence."
The sessions are free to the public, however booking a place is essential with limited places available.
White Gloves Sessions
Time: 2 – 3pm Level 4
State Library of Queensland
Session 1
Saturday Oct 6
Etching
Session 2 - Saturday November 3 Tails from the Artists' books collection. Taking a cue from the curious and lolloping dogs that inhabit Ron McBurnie's work, this session will look at the many ways that animal stories and lives have been interpreted in artists' books.
More information about all the events coming up during Ron's exhibition may be viewed on the State Library's showcase page at Metal as Anything.
Catalogue records for the works shown above.
Comments
Your email address will not be published.
We welcome relevant, respectful comments.