Sharing Stories of Service: David and Marion Winifred (Winnie) Croll
By Elita Machin, Visitor Services Assistant, Anzac Square Memorial Galleries | 23 March 2022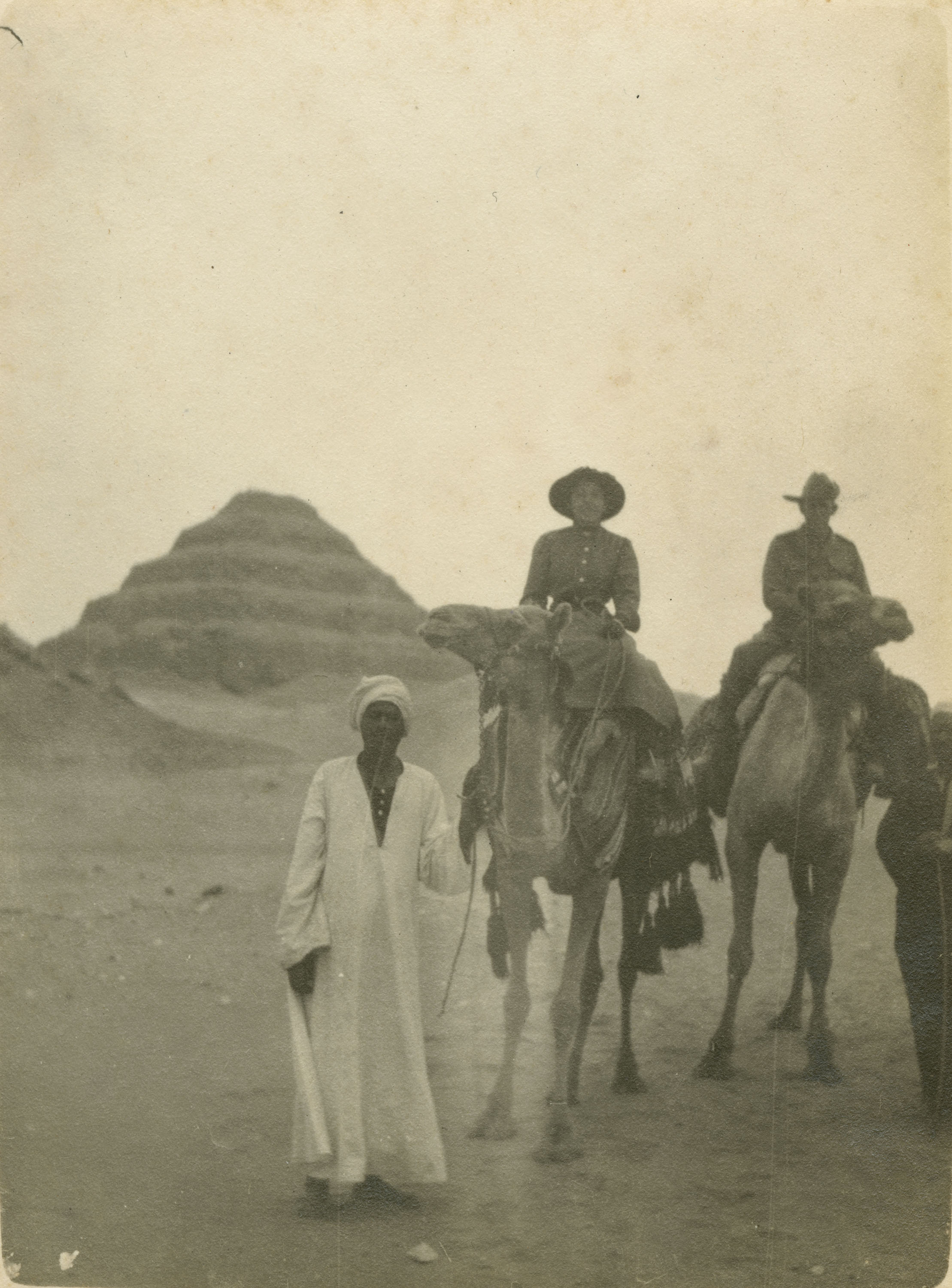 As one of the few husband and wife couples to serve in WW1, David and Winnie Croll have a unique story.
From the beginning, it seemed David and Winnie were meant for each other. Both worked in the medical field. David had just completed his doctor's training at the University of Sydney when he met Winnie, who was working in Queensland as a trained nurse. They married in 1912 and were employed together at the Brisbane Hospital. When war was declared in 1914, they knew medical professionals would be in high demand. They decided to enlist together, and were accepted into the A.I.F. within weeks of each other. David served as commanding officer of the 2nd Light Horse Field Ambulance while Winnie worked at the 1st Australian General Hospital in Cairo.
Though their separate posts kept them apart, both David and Winnie were committed to capturing as much of their experiences as possible. David was an avid journal writer and kept a careful record of his activities in the Middle East and Gallipoli. Winnie, on the other hand, was a keen photographer, taking over 600 pictures during her time in Egypt. The couple's separate records are now both preserved at State Library in the David Gifford Croll collectionopen_in_new. Considered together, they provide interesting insight into the male vs. female experience of WW1.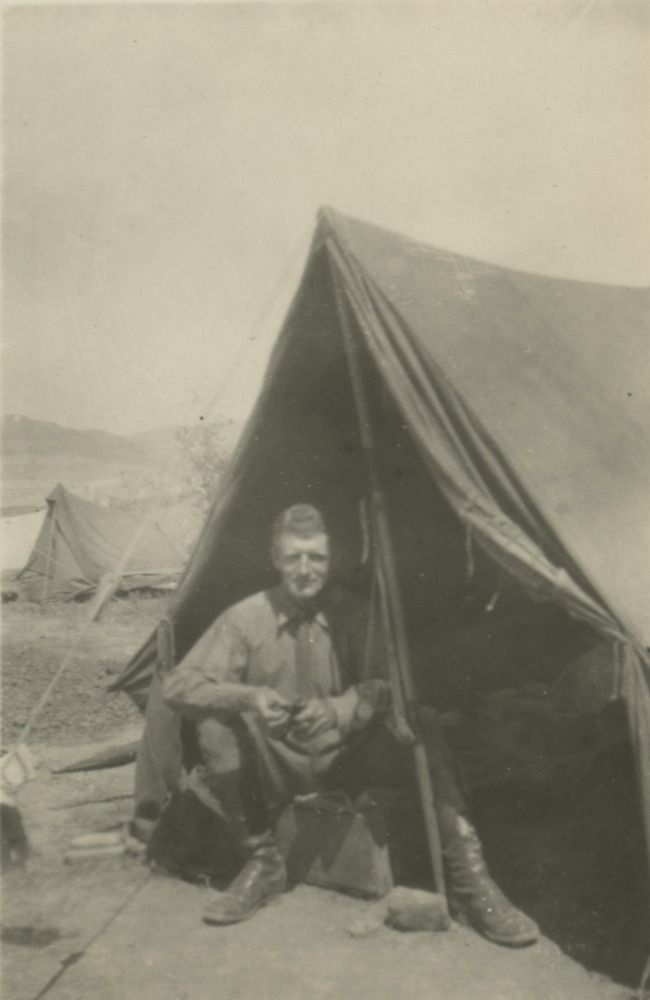 David outside his tent while serving in the Middle East.
Courtesy State Library of Queensland, David Gifford Croll Papers, 1914–1918.
Every once in a while David and Winnie were able to meet. When their leave aligned, they took tours of Cairo together, along with their friends. Perhaps their most memorable reunion, however, was at the Aboukir Rest Home for Nurses. David happened to be passing through Aboukir when he heard that Winnie had made enquiries about him. He decided to surprise her by showing up at her accommodation unexpectedly. Winnie wrote about their meeting in a letter published in The Queenslander on September 4th 1915open_in_new:
"I came back to Aboukir…to find that [David] had been here and gone again!!...He had left word that they had brought a load of sick and wounded from Mudros, and as they would not take them in here they had to proceed at once to Malta…Alas, I had passed him on the way; such is the fortune of war. And then, just as unexpectedly, he appeared again. The ship had to coal and he had got leave. Everyone in the home was as excited as myself at this change of luck, and we talked more or less for seven hours."
The Crolls' story is a special example of love enduring despite war.
This year we will be featuring 15 stories of service personnel from WWI to present. We encourage you to share your stories of service with us. To learn more about this campaign and how you can contribute, visit our website.
Further Reading
Comments
Your email address will not be published.
We welcome relevant, respectful comments.