Shafston House: Caring for the "Totally and Permanently Incapacitated"
By Alice Rawkins, Visitor Service Assistant, Anzac Square Memorial Galleries | 8 September 2022
The technological advancement of weaponry during the First World War significantly increased the severity of wounds for troops on both sides. Current statistics show that 50% of injuries experienced by Australian soldiers were from shell fragments or shrapnel from artillery fire. Another 40% were linked to high-velocity bullets from rifles and machine guns that ripped through bodies. By the conclusion of the war more than 3,000 Australians had lost a limb. Others lost their sight or suffered from horrific facial disfigurements. Spinal injuries and nerve damage were also common. For many the extent of their physical injuries meant that they would need ongoing care, which some families were unable to provide. Anzac Hostels were set up across Australia to care for veterans who were deemed to be "totally and permanently incapacitated."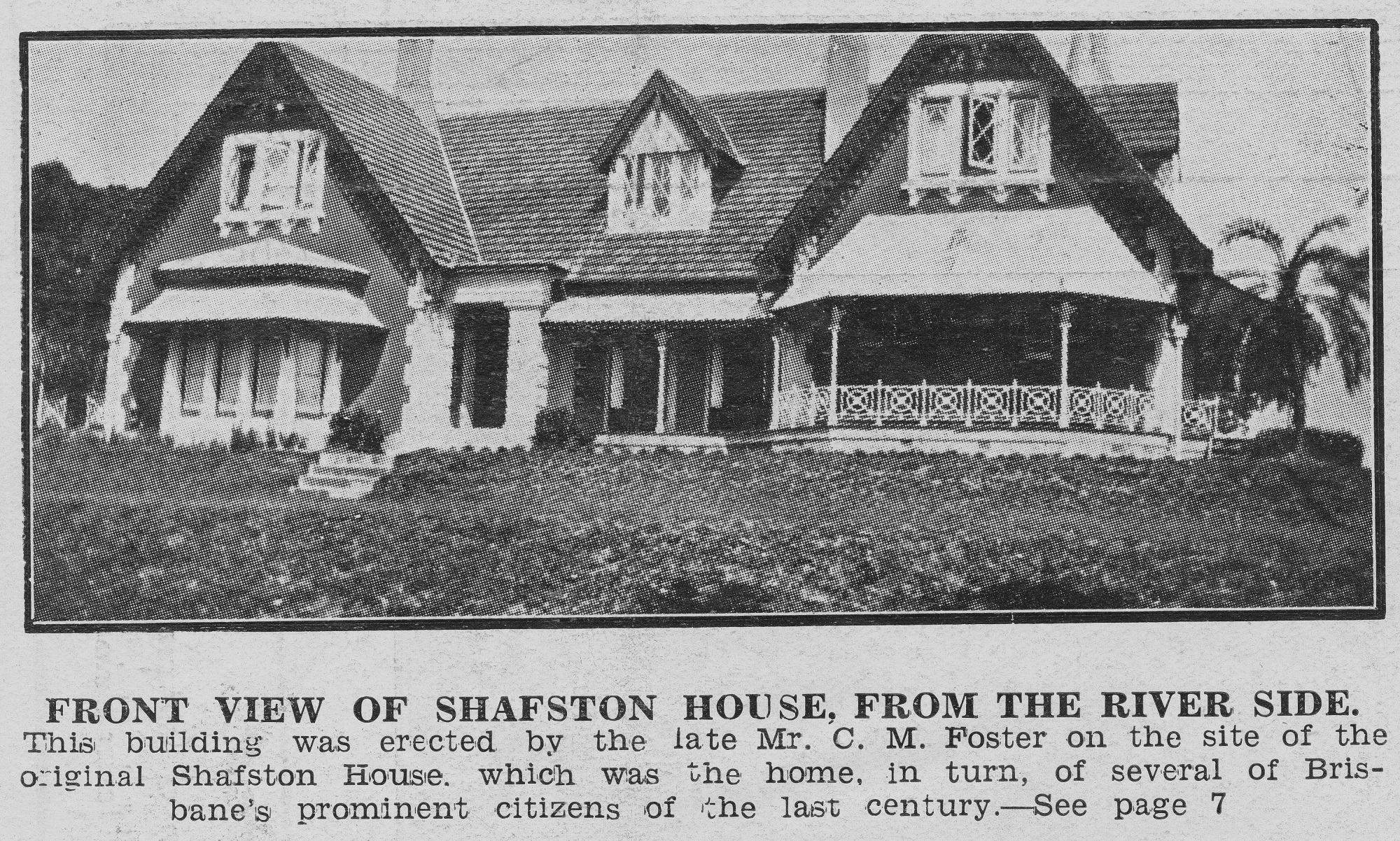 Front of the residence, Shafston, built on the site of the original Shafston House, 1930, John Oxley Library, State Library of Queensland, Negative number: 65163.
Shafston House, an enchanting Gothic-Style Villa, at Kangaroo Point was one of several hostels established by the Repatriation Department following WWI. This house, the third oldest in Brisbane, was constructed in several stages between 1851 and 1904. It was acquired by the Commonwealth Government in 1919 for £6,700. The property was set on 4 acres of land and backed onto the Brisbane River.
Anzac Hostels were designed to be more comfortable and less institutional than hospitals. To cater for the needs of the wounded the Shafston property underwent extensive renovations, costing around £4,730, which was financed by the Repatriation Department. The former ground floor drawing room was converted into a ward for residents, many of whom had limited mobility. A study and bedroom at the western end of the house were combined to create a spacious recreational room. In addition to this a well-stocked library was also constructed for residents to help keep them entertained. An open-sided ward block was erected on the terrace's front lawn, which was connected to the main house via a covered pathway. This reflected a popular public health theory at the time that fresh air was important during the recuperative process and for supporting good health. The Red Cross was responsible for the beautification of the gardens and supplying necessary furniture.
The hostel officially opened in February 1920, with its first residents arriving on 19 July. The house could accommodate twenty ex-servicemen, who were cared for by a dedicated team of medical professionals. Residents received 24-hour care, with nurses and orderlies living onsite and doctors visiting several times a week. The hostel catered for ex-servicemen with spinal injuries, multiple amputations, and chronic bronchial disease, usually caused by gas attacks.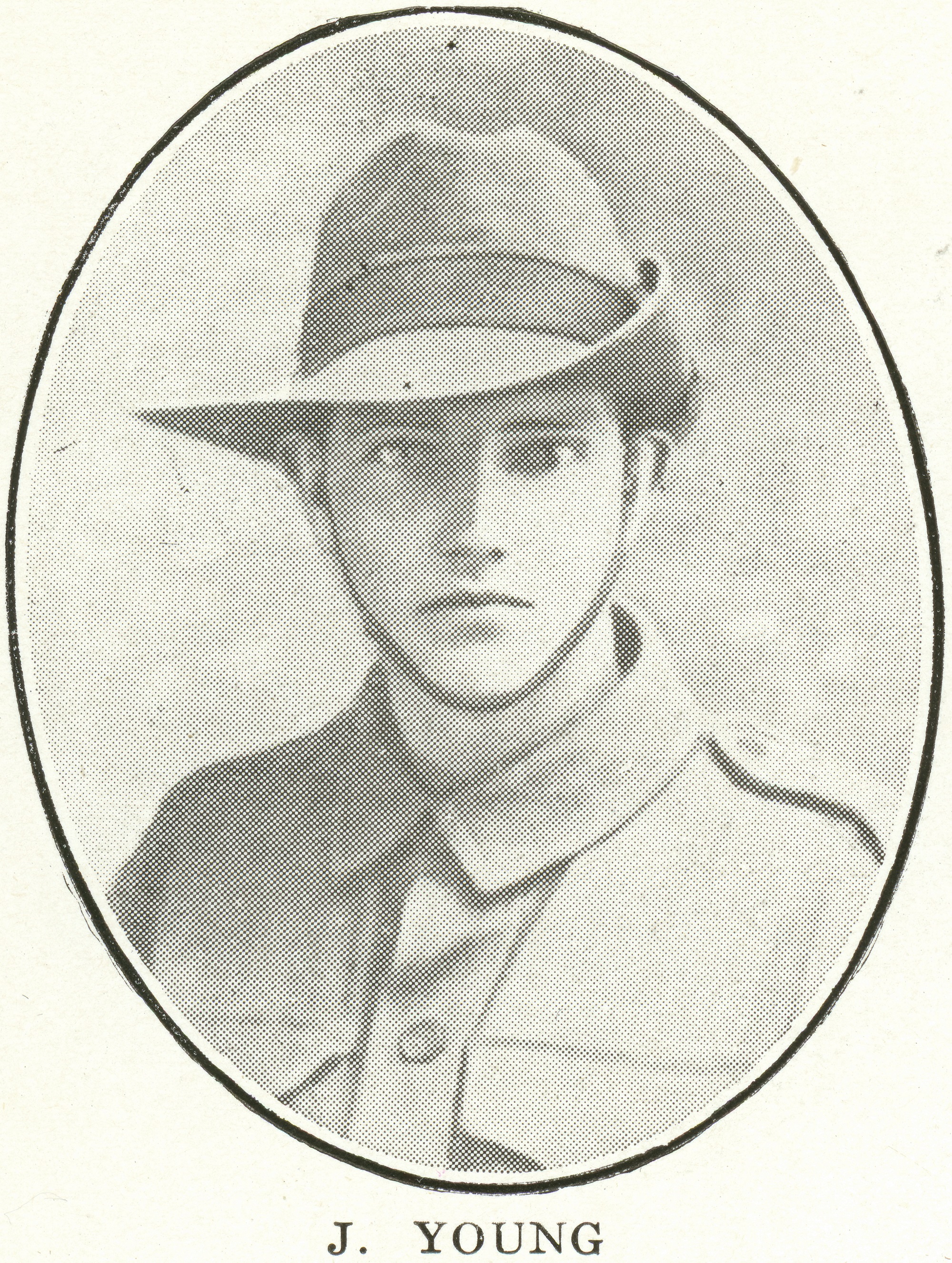 Portrait of J. Young, John Oxley Library, State Library of Queensland, Image number: 704259-s0262-0001
Private James Young (service no. 6160) was one of the earliest residents of Shafston House Anzac Hostel. He was the son of John and Elizabeth Young and came from North Pine, Queensland. On 16 August 1916 he enlisted in the Australian Imperial Forces and was assigned to the 25th Infantry Battalion. James was then wounded in action on 11 June 1918, in France at the Third Battle of Morlancourt. During this action he suffered a gunshot wound to his back, which damaged his spinal cord and caused complete paraplegia. His injuries meant that he was confined to a wheelchair. After being invalided back to Australia he became a resident at Shafston Hostel.
Staff and volunteers at Shafston House Anzac Hostel made a concerted effort to ensure the comfort and happiness of their residents. The Red Cross provided volunteers that aided with occupational therapy, handicraft lessons, hospital visits and fundraising events. Twice a month they would also visit to distribute cigarettes and tobacco among the residents. There were regular outings to the Ascot Racecourses. In 1943 The Telegraph reported that a group of volunteers visited the hostel every Thursday afternoon to entertain the residents. The group, organised by Mrs. S. Cleale, who volunteered at the Hostel for some twenty years, brought baked goods for afternoon tea and gave musical performances.
Annual Christmas and New Year's parties were also hosted for the residents and their families. Garden parties and fetes were another common event with singers and dancers entertaining attendees as they enjoyed the beauty of the Shafston Estate. While every effort was taken to provide comfort and entertainment for the residents of this Anzac Hostel it did not erase the fact that their lives had been shattered by the brutality of WWI.
Shafston House functioned as an Anzac Hostel until 1969, following which it was occupied by the Royal Australian Airforce. Today it remains one of only two surviving former first WWI repatriation hospitals in Queensland. From the beginning this hostel aimed to feel like a home rather than an institution for its residents. It provided invaluable care for returned soldiers considered to be "totally and permanently disabled", many of whom spent the remainder of their lives there. These establishments are a reminder of the vast impacts of WWI and the ongoing implications for many soldiers and their families.
The use of historic homes in Brisbane during and after times of conflict continued in the Second World War. If you would like to learn more about some of these buildings and their use, book into our free September talk, Brisbane's WWII Historic Homes.
Discover more about this event here: https://www.anzacsquare.qld.gov.au/whats-on/anzac-square-memorial-galleries-brisbanes-wwii-historic-homesopen_in_new
Comments
Your email address will not be published.
We welcome relevant, respectful comments.