Reading WWI transcripts provides new information for Queenslanders
By JOL Admin | 17 April 2015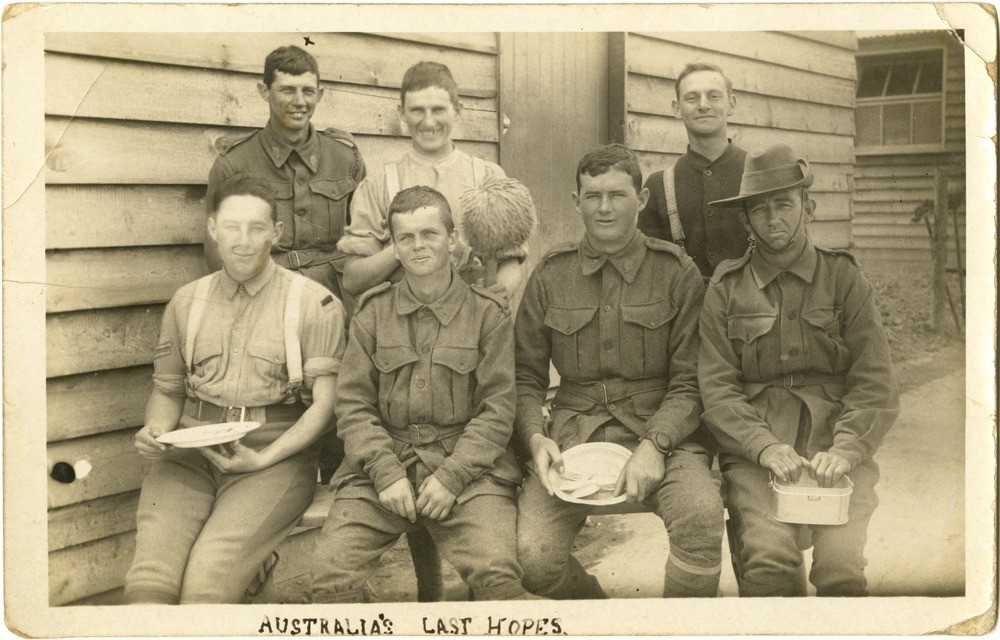 George Deviney, second on left
George Deviney, second on left
Librarian Margie Barram works at State Library and ensures that newly digitised WWI collections are made accessible to all. Recently, while working on transcripts of soldier George Samuel Deviney, Margie came across a poignant piece describing George's departure from Queensland on his way to war.
From an extract of George Deviney's diaries, State Library, Accession 5592:
January 1917
23 tuesday
left dear old queensland behind. great reception all the way. it was harder to say the farewells than i thought but thank goodness i'm off at last.
24 wednesday
passed through n s wales, very poor place, arrived at sydney 4.30pm. marched through the streets, straight on to the transports
steamed out 6.30pm, no doubt the harbour is splendid,
simply magnificent. transport "ayrshire" a33.
25 thursday
first of day at sea, it is splendid. kept the nsw coast-line in view all day. had to sacrifice
my beautiful curls, hair shaved off. that will be an extra bullet for the huns.
26 friday
passed quite close to the rocky, mountainous coast of victoria. passed a beautiful light-
house built on a tremendous rock, it made a very pretty scene.
Margie shared this entry with her partner Peter Marquis-Kyle, a conservation architect who is interested in history and lighthouses. She asked him, "Which lighthouse was George Deviney referring to in his diary entry of 26 January 1917?"
Peter responded, "My guess: Wilson's Promontory. The description fits, and ships would approach the coast quite close there. Wilson's Prom is built of granite quarried on the site. This makes for a tower that looks like it belongs there -- the same goes for Gabo Island(Vic) and Montague Island (NSW).
Explore the transcripts and discover more about George Deviney's journey from Queensland during World War I.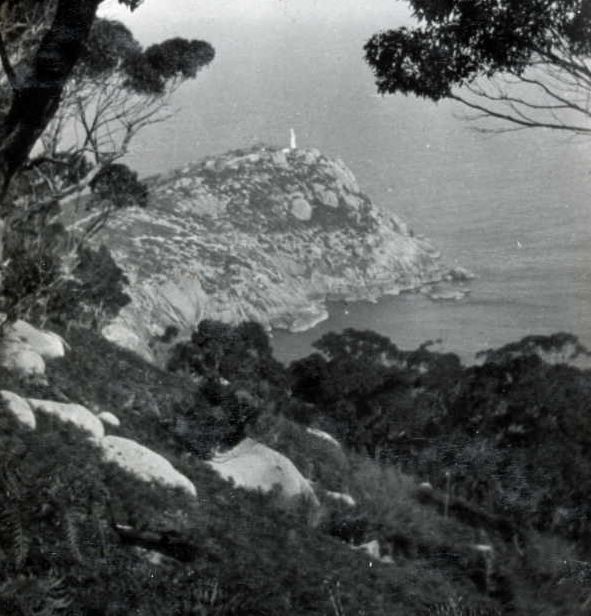 View of the lighthouse, Wilson's Promontory, 1928. State Library of Victoria collection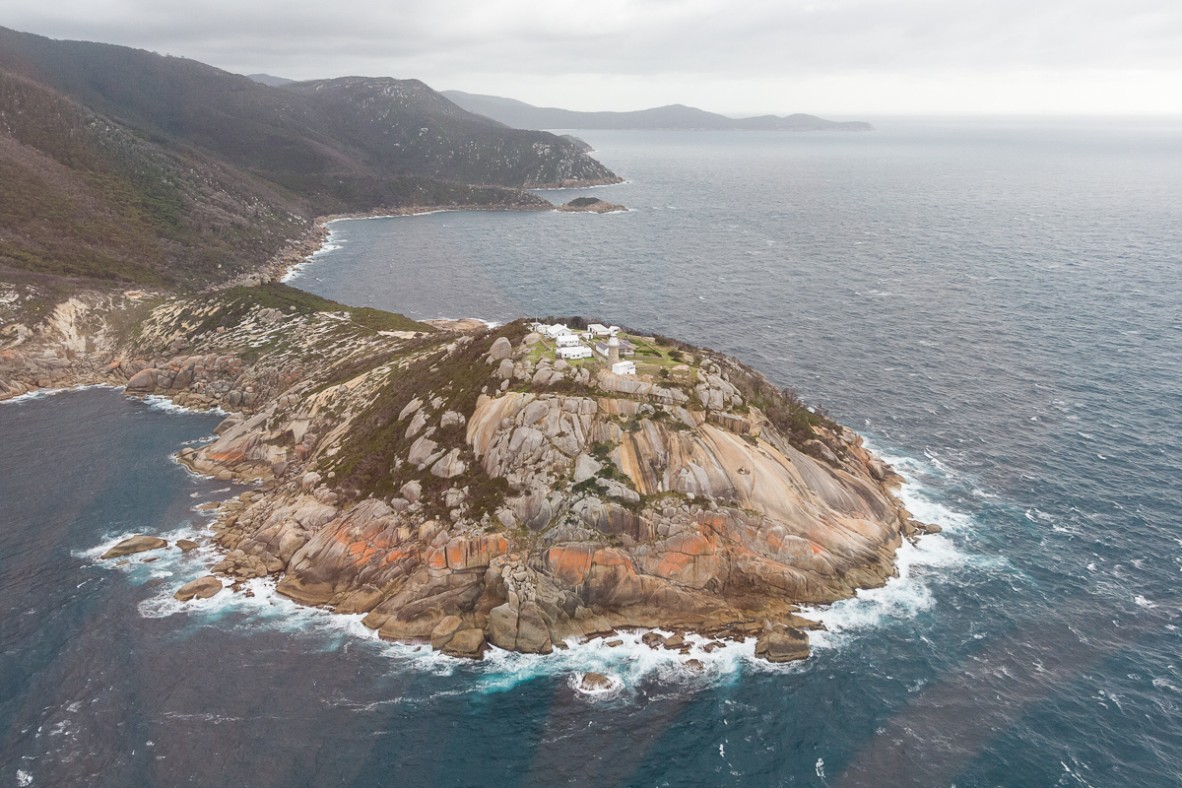 Wilson's Promontory as seen from the air, 2007, Peter Marquis-Kyle photo
Comments
Your email address will not be published.
We welcome relevant, respectful comments.