Reading, Writing & Ideas summer wrap-up
By Reading, Writing & Ideas | 21 December 2022
We hope you've safely and happily made it through 2022 and that you'll get a bit of time off for reading over the summer!
The Reading, Writing & Ideas team is proud to have shared events such as the Brisbane Writers Festivalopen_in_new, the Queensland Literary Awards, panel talks with The Conversation and Game Changers, and of course another successful year of the black&write! Project with you.
Now that the book is closing on 2022, the RWI team has asked seven writers, judges and editors for a list of titles they think you should read over the summer, and what they're excited about producing next year.
Books recommended include poetry, short stories, novels, retellings and a previous Queensland Literary Award winner.
SIANG LU
I recommend: I'm currently based out of Kuala Lumpur, Malaysia, till early next year, and my reading has definitely reflected my environment: Beth Yahp's The Red Pearl and Other Storiesopen_in_new is a fantastic collection, set in Kuala Lumpur, Paris, Sydney, and filled with faceless men, race riots, swooning nightclub romances, terrorist attacks and more. My friend recommended it to me, and it's been wonderful to read the work of a fellow Australian writer so attuned to the migrant, diasporic experience. Above all that to have read this book in liminal spaces like airports, in the skies, in hotels and in places-not-quite-home has been a comfort and a joy.

In 2023: I'm not sure what 2023 will bring but sneaking in through the cracks as 2022 closes out, I can say it's been a transformative experience being closely involved in the production (and as part of the cast!) of the audiobook for The Whitewash. I'm so proud it exists: an audiobook with a cast of fourteen actors, of which a mind-boggling ten actors have Asian heritage. Such a huge production wouldn't have been possible without the enthusiasm and support of Wavesound, who've been such great advocates, and helped the audiobook achieve the very goal of the book itself: to strive towards better, and more, representation for Asian actors!
Siang Lu's debut novel, The Whitewash, was published by UQP in 2022. Siang explores diversity in popular film via The Beige Index.
Siang won the 2021 Glendower Award for an Emerging Queensland author (keep an eye out for the 2023 awards call out!) Photograph by Yuan Pan.
MIRANDI RIWOE
I recommend: This year I loved Trespasses open_in_newby Louise Kennedy. It's a beautiful story about a Catholic teacher who falls in love with a Protestant barrister, set in 1975, during the Troubles, Northern Ireland. Loved it. Also, this year I had a short story in the collection, Minds Went Walking, which is an anthology of stories based on Paul Kelly songs. It's such a great collection and would make a wonderful Christmas present!
In 2023: I have a new novel, Sunbirds, coming out in September. It's set in Java, during WWII, just before the Japanese forces invade. I can't wait to share it with everyone.
Mirandi Riwoe is the award-winning author of The Fish Girl, Stone Sky Gold Mountain and The Burnished Sun. She lives in Brisbane.
Mirandi Riwoe's recommendation is for the brilliant Trespasses (a recommendation echoed in this fantastic reviewopen_in_new).
JEANINE LEANE
I recommend: This All Come Back Nowopen_in_new by Mykaela Saunders and Dropbear by Evelyn Araluen.
In 2023: I have a poetry manuscript under contract that I want to bring to fruition by the end of the year for an early 2024 release.
Dr Jeanine Leane is a Wiradjuri writer, poet and academic from southwest New South Wales. She teaches Creative Writing and Aboriginal Literature at the University of Melbourne.
YEN-RONG WONG
I recommend: Lonely Castle in the Mirroropen_in_new by Mizuki Tsujimura, translated by Philip Gabriel. This is such a lovely book and easy to read, filled with incredibly interesting insights on the human condition, and a twist you won't see coming
In 2023: My debut essay collection, Me, Her, Us, will hopefully be out in the latter half of 2023!
Yen-Rong Wong won the 2022 Glendower Award for an Emerging Queensland Writer. She is a writer, essayist, and arts critic based in Meanjin (Brisbane), on unceded Jaggera and Turrbal land.
JAMES JIANG
I recommend: I'm about half-way through – and very much loving – Helen DeWitt's The Last Samuraiopen_in_new, a wry and at times hilarious novel about a mother who raises her precocious son on a polyglot diet of Greek, Hebrew, Arabic, and Japanese (and about the ways both mother and child are tyrannised by the latter's genius). A quick mention, too, for the late Antigone Kefala's poetry collection Fragments.
In 2023: I'm very excited for Griffith Review's publishing program for 2023, which will include rolling online pieces alongside our four themed print issues (all four themes to be revealed soon). I'll also be editing a suite of literary essays for Cordite Poetry Review which will range across topics from poetry's sound-shapes to a theory of 'bad poetry'. Plenty to look forward to in 2023!
James Jiang joined Griffith Review in 2022 as Assistant Editor.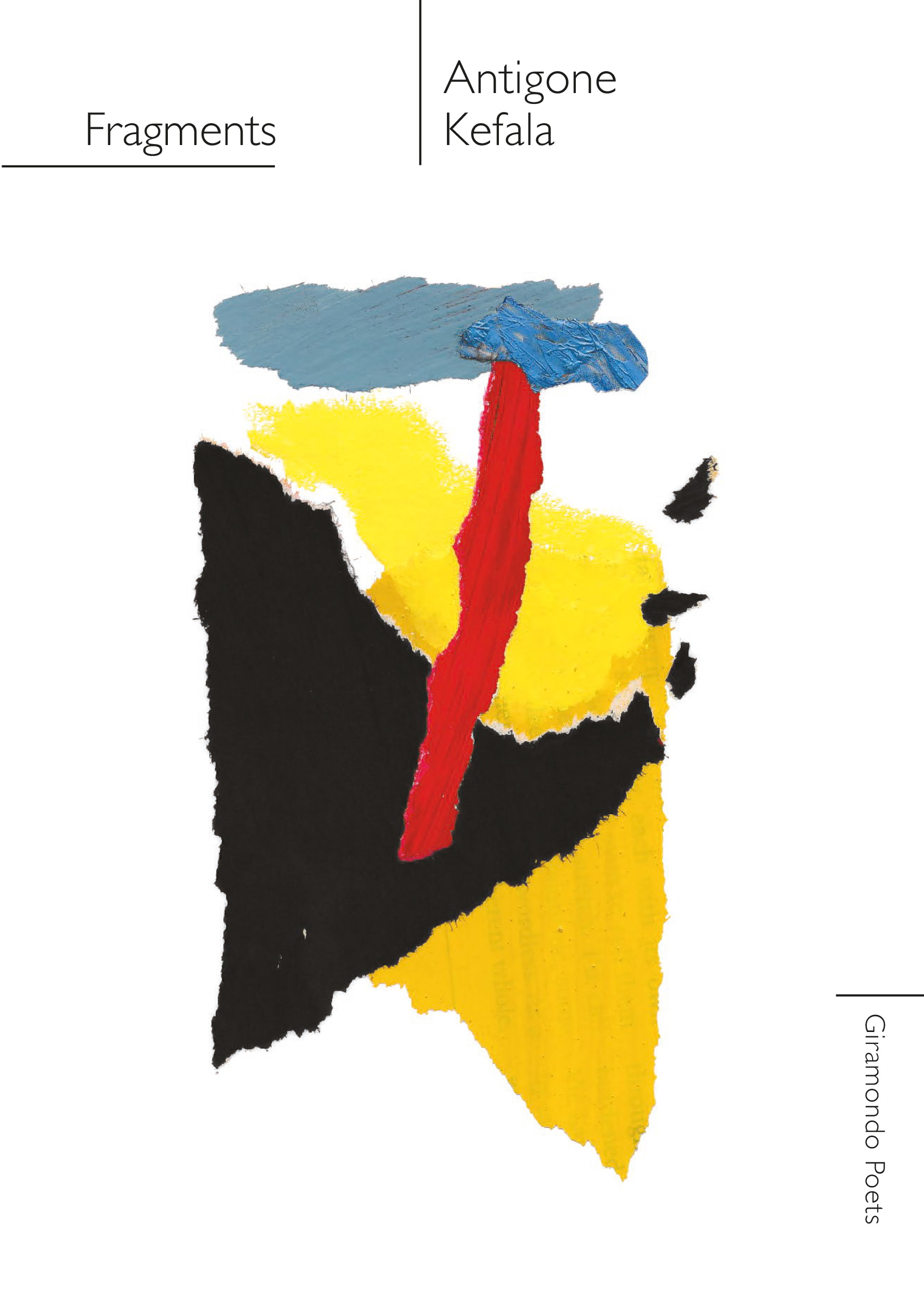 Vale, Antigone Kefala, whose collection Fragments won a Queensland Literary Award in 2017 and is one of James's recommendations.
NADIA JOHANSEN
I recommend: I think The Song of Achillesopen_in_new by Madeline Miller is a great holiday read. It tells the story of Achilles and his lover Patroclus in a way that is both devastating and beautiful. Miller is a master of writing delicious, lyrical prose that isn't tedious or overly flowery. I couldn't put it down.
In 2023: I have quite a few short stories sitting in my work-in-progress folder that I want to find a home for. At the moment, I find myself wanting to write about big, complex things that I can only face in fiction – things like climate change and alienation from labour. Whenever I try to explore these ideas in an essay, it just deflates. The story I'm most excited about – the one I'm working on now – is about a little boy whose best friend is a whale. He's hearing about rising sea levels and wonders how long it will be until he can live with his friend.
Nadia Johansen is a writer who loves weird and whimsical stories, and she is a Junior Editor at black&write! with State Library.
REBECCA CHEERS
I recommend: Devil Houseopen_in_new, the new novel by John Darnielle. I've loved his songwriting work very much, and his first two novels (three if you count the 33½ entry on Master of Reality, which you should). But Devil House is the first one I forced on my mum, which says something. It's a reflection on the ethics of true crime, and 'real story' writing in general.
My overall favourite read of the year was Lauren Groff's Matrix (2021). I have to put in a good word for it. It's about rogue nuns!
And for short stories, Katerina Gibson's Women I Know. It's a collection with dark, funny, biting stories, with execution that lives up to some incredible premises (you'll die mad that you didn't think of them first).
In 2023: I'm starting something new and long-form next year, so I'll likely be locked in my apartment sorting through my notes and weeping. But I would also like to get out some new poetry. Most of all, I want to make some zines again. I haven't since the pandemic started and it's made me miserable.
Rebecca Cheers is a writer from Brisbane. Her first book, No Camellias, is out now with Rabbit Poetry Series. She won the 2022 Queensland Premier's Young Publishers and Writers Award.
Thanks to Siang, Mirandi, Jeanine, Yen-Rong, James, Nadia and Rebecca. To all our readers, we here at Reading, Writing & Ideas wish you the very best for a safe and happy holiday season. We look forward to sharing more literary events, opportunities, programming and awards with you in 2023!
Comments
Your email address will not be published.
We welcome relevant, respectful comments.