Quick Firers
By JOL Admin | 14 March 2015
The Field Service Post Card has been compared to the current day text message - short and simple - it conveys a message quickly.
This card was located in the State Library's digital collection earlier this month, and the sender has been quite difficult to research, as originally the soldier had been catalogued as 'Gellett'.
However with the help of one of our Q ANZAC volunteers, the Australian War Memorial and the digitised newspapers on TROVE, we have learnt a little more about Private Gebbett.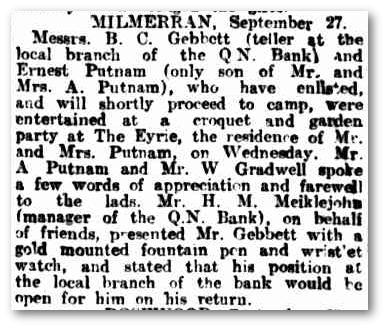 Private Bernard Cowell Gebbett,
He was discharged in August 1919 and returned to work for the bank for the next 30 years. He was posted to several northern Queensland towns, including Gladstone, Charleville, and Muttaburra and in later years Redcliffe and Brisbane. He retired to his family home in Red Hill, Gympie aged 65 where he resided until he passed away in 1963 aged 70.
On the other hand ... How did the diggers get their mail?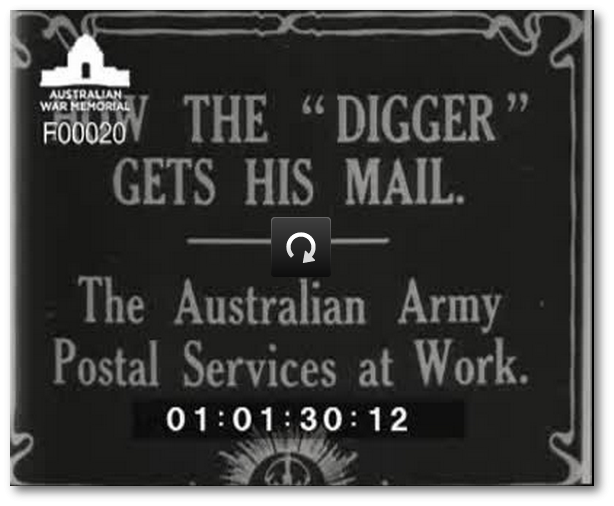 View footage from the Australian War Memorial
There were great difficulties during the First World War in delivering letters and parcels to servicemen and women. Their movements - transferred units, re-formed divisions, and casualties meant that the redirection of post became almost unmanageable.
Items from the Maurice Delpratt Collection
Items from the Maurice Delpratt Collection
The Australian Postal staff were relocated from Egypt to London and using a card record system were able to redirect or return to sender the majority of the items.
Sources:
Marg Powell, Q ANZAC 100 Content Technician, State Library of Queensland
Comments
Your email address will not be published.
We welcome relevant, respectful comments.