Queensland Places - Normanton - Wreck of the Steamer Amy
By JOL Admin | 4 August 2016
The Amy was an small iron steamer of around thirty-four tons, which had been built in Brisbane in 1863, by shipbuilder G. McLean. The Amy served in a number of locations and in a range of roles up to 1877, when the vessel was acquired by Burns Philp & Co. Limited for its Gulf of Carpentaria operations. Later, ownership of the vessel passed to the Carpentaria Shire Council. In its early days, it had operated on several rivers in south-east Queensland, including the Brisbane to Ipswich run, along the Bremer and Brisbane rivers. As with other similar vessels, its main activity was to transport passengers and cargoes.
When operating in the Gulf area, its activities included lighterage services as well as continuing to convey passengers and cargo from place to place. For most of the 1880s, and onward, the Amy operated out of Normanton, when there was some criticism of the freight charges being applied by its owners, including at least one article in the Queenslander newspaper. In this particular article, there was also criticism of the conditions on board, which passengers were forced to endure, with one describing the Amy as a "…wretched little vessel".
Continuing its role as a support and transport vessel for many years, it eventually came to grief in 1926. During bad weather whilst tied up at Normanton, the Amy slipped her moorings, began to take on water and started to sink. Before action could be taken to secure the vessel, rough seas pushed her further into danger, preventing any practical recovery action and the Amy eventually broke up. Over time, what was left of the Amy was washed out to sea, obliterating any trace of the steamer.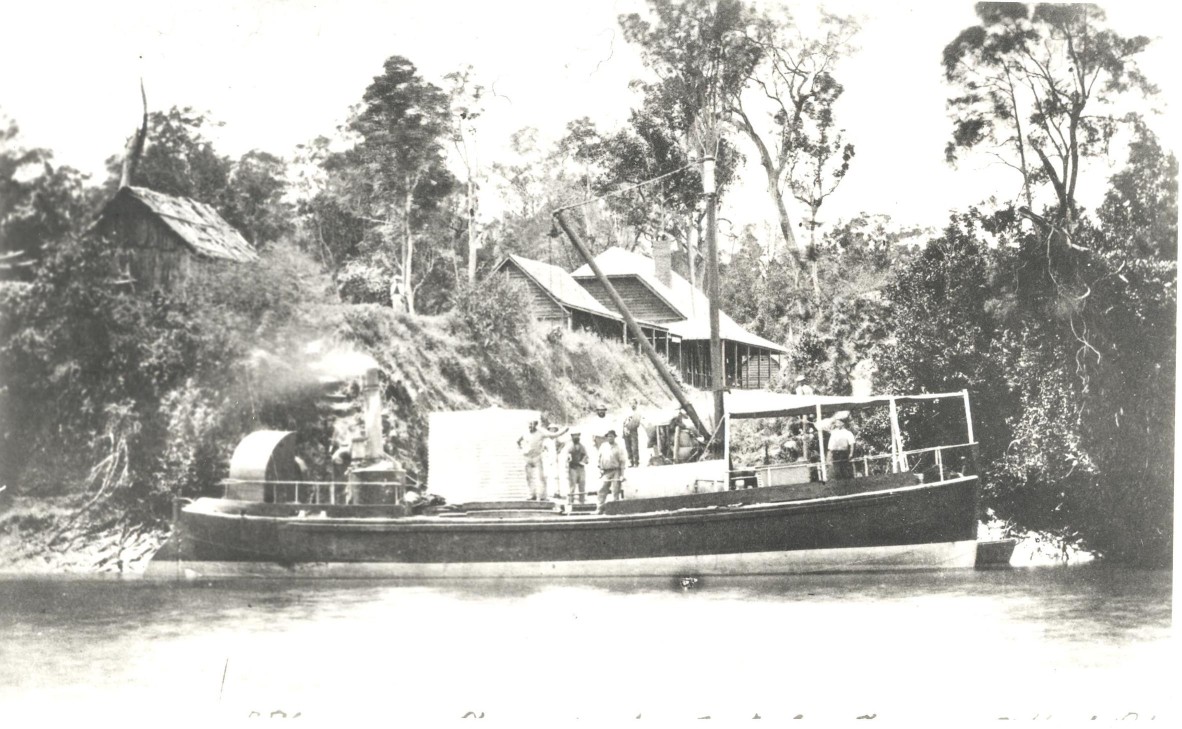 Steamer Amy, ca. 1868
This photograph shows the Amy, probably in around 1868, when she was still operating in the south-east Queensland area. Along with other vessels including the Louisa, Leonie, Diamond and the Maid of Sker, the Amy was operating in the Brisbane, Bremer, Albert and Logan Rivers as well as traversing Moreton Bay. This image shows the Amy at the Yatala Ferry mooring on the Albert River, to the south of Brisbane.
Brian Randall, Queensland Places Coordinator, State Library of Queensland.
Comments
Your email address will not be published.
We welcome relevant, respectful comments.