Praise for PANDORA
By JOL Admin | 31 July 2009
The Internet provides the world with a wonderous though inherently transient publishing environment with websites here today but often gone into the ether tomorrow.
PANDORA, Australia's Web Archive is a growing collection of copies of Australian online publications, established initially by the National Library of Australia in 1996, and now built in collaboration with other cultural collecting organisations and nine other Australian libraries including the State Library of Queensland. In a recent posting on the Aus-Archivists listserv Annabel Lloyd, coordinator of the Brisbane City Council Archive, shared the following story:
Just thought I would share a good news story on the value of PANDORA - the National Library's web archive.
For close to 10 years we managed a small but popular local history website BRISbites which contain a short introductory history to each of the over 300 suburbs of Brisbane mainly aimed at school students but enjoyed by the wider community. It was hosted by a series of external providers - over the years the small providers were taken over by larger companies but the access to the site remained. Earlier this year the latest provider suddenly went bankrupt - our site disappeared overnight and we became creditors and were referred to the receivers, who were not helpful - In trying to recover the data we knew we still had much of the original text but what we faced losing was the numerous updates and corrections that had been made to site over the years. Fortunately, we were archived by Pandora who, in less than 24 hours were able to provide us with a complete version of the site less than 10 months old!
We are now working with our corporate website area to make the information contained on the site accessible through Council's corporate website - the look and feel of the original site will still be preserved by PANDORA.
This was one of several hundred online Queensland publications added to PANDORA by The State Library over the course of the last year.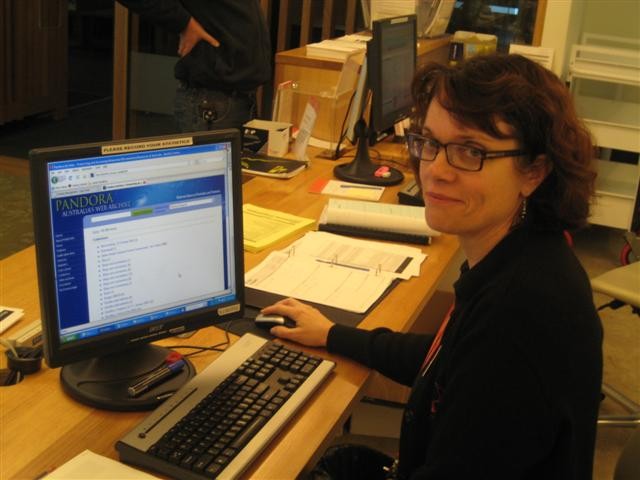 PANDORA contributor Gina Tom
Comments
Your email address will not be published.
We welcome relevant, respectful comments.