Poppies for Remembrance
By Marg Powell, Specialist Library Technician, Metadata Services | 9 November 2014
In Flanders fields the poppies grow Between the crosses, row on row That mark our place . . .
Stories of Remembrance come in many forms, this one was shared by a friend 'J' and so I would like to share it with you.
When 'J' purchased her home in West End in 1999, the back garden was dotted with red poppies. Sadly after extensive renovations, the poppies no longer bloomed. When an elderly neighbour moved away not so long ago, she related the story behind the poppies . . .
An early resident of the property was a single lady, who had been engaged to a soldier who never returned from the Great War. Sometime later she visited Flanders and purchased seeds of the poppies to take home to her garden, so that every year she could be reminded of her fallen soldier, who like so many men lost his life in the name of King and Country.
Queensland Post Office Directory 1940
Research into the property has found it originally belonged to the Falkiner family. John Percy Falkiner bequeathed the home to his maiden sisters Bessie and Mary Falkiner in 1930, but nothing provides any clues to a fiancee.
Mary lived there with her widowed mother from 1925 until her death in 1940. Bessie was a nurse at the Children's Hospital and later matron of the State Infants Home, Wooloowin.
Bessie returned to the house after her sisters death, and stayed until she passed away in 1958.
The red poppy has been widely accepted throughout the allied nations as the flower of remembrance, and today poppies adorn the panels of the Australian War Memorial Roll of Honour.
'J' was very moved by the story of the poppies when she heard it, and recently in France she spotted the painting reproduced here. It now graces the stair well of her home, bathed in light, it is a lovely way to celebrate the spirit of the house and be reminded of the unnamed soldier . . .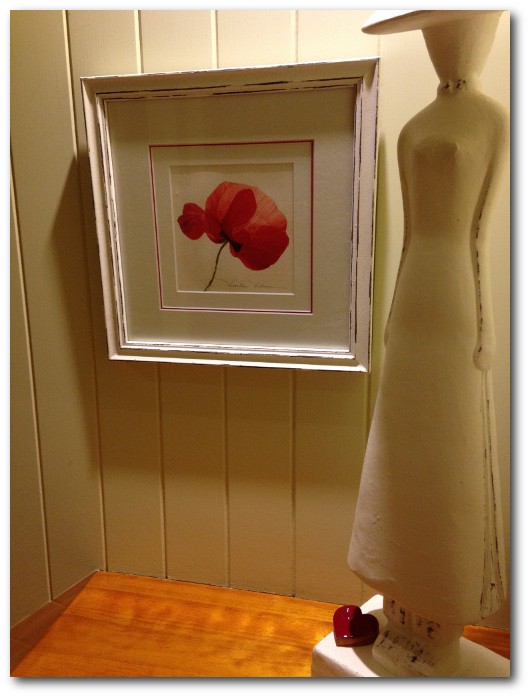 For Remembrance
The lines quoted at the head of this post - are from of a poem entitled "In Flanders Fields" written by Major John McCrae, a Canadian military doctor who served during the Second Battle of Ypres in April and May 1915. It was published later that year by the London based Punch magazine.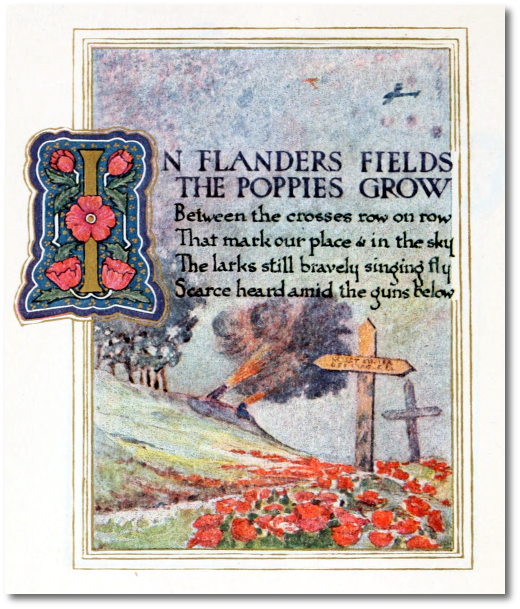 McCrae did not live to see how much of an impact his poem had on the use of the poppy as a symbol of Remembrance. He died in France, in January 1918.
Lest We Forget, 11th November 2014
If you have a story of Remembrance you would like to share please contact us at the State Library of Queensland, discovery@slq.qld.gov.au
Marg Powell | QANZAC 100 Content Technician
Comments
Your email address will not be published.
We welcome relevant, respectful comments.