Playback - an Oral History Workshop at SLQ
By Anne Scheu and Chrissi Theodosiou - State Library of Queensland | 13 June 2014
Do you recall members of your family listening to the voice of the radio announcer in your lifetime, or the voice of a person sharing their personal account of an actual experience in recent times? Perhaps you have searched online and discovered oral stories telling of personal experiences. If you have engaged in active listening, you will be aware of the enduring legacy oral stories bring to an informed society.
In 2014 State Library of Queensland hosted an oral history workshop as part of Playback, an OPAL (Online Public Access Libraries) project supporting Queensland public libraries who identified significant oral histories in their collections and submitted them to State Library for digitisation and long-term preservation.
Participants at the State Library of Queensland
Twenty-four local history and specialist librarians, archivists and cultural heritage officers attended the workshop. Guest speaker Alistair Thomson, Professor of History, Monash University, Oral Historian and author, shared his experience of working on the joint Australian Generations Oral History project.
Guest speaker Professor Alistair Thomson and audience at the Playback Oral History Workshop
Professor Alistair Thompson leads a master-class for Playback participants
Independent radio producer and oral historian, Hamish Sewell talks about the Story Project involving sound trail technology.
Oral historian, Hamish Sewell at State Library of Queensland
The contents of the material submitted by public libraries, museums and historical groups include personal tales and accounts of early settlement in local areas, the effects of WWII on a northern community, the history of the sugar industry, connection to country and German settlement.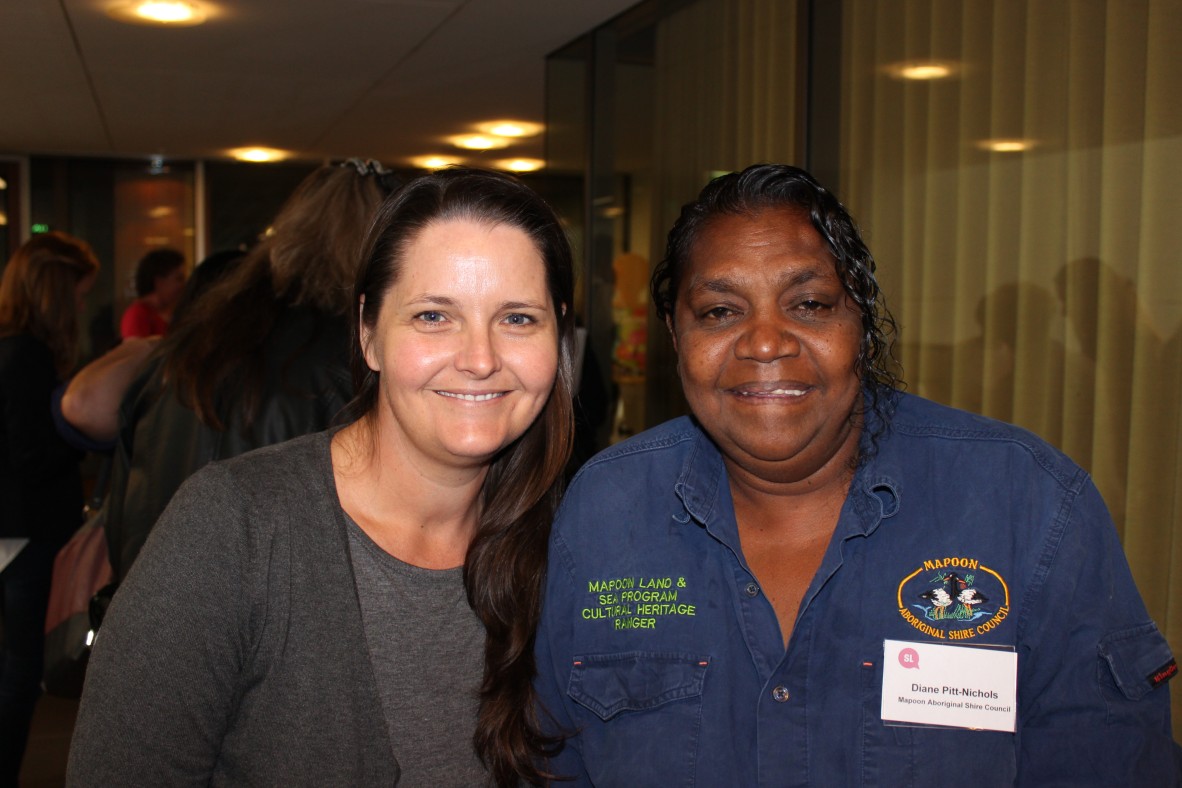 Jane and Diane meet for the first time at the Playback Oral History Workshop in Brisbane.
Kelly of Moreton Bay Regional Libraries meets Robyn from Townsville City Libraries
Oral stories! Have you listened to any recently?
Anne Scheu and Chrissi Theodosiou - State Library of Queensland
Comments
Your email address will not be published.
We welcome relevant, respectful comments.