Picture Queensland feature - Armistice Day
By JOL Admin | 10 November 2008
At 11am on the 11th November 1918 the guns of the Western Front fell silent after more than four years of continuous warfare. The armistice between the Allies and Germany was signed at 5am in a railway carriage in Compiegne Forest, France, to take effect at 11am Paris time; the eleventh hour of the eleventh day of the eleventh month. In the years following, this symbolic end of the "war to end all wars" gained special significance, as allied countries adopted Armistice Day as the day for remembering all who died in war.
We hold many images of the soldiers serving on the Western Front and in the Middle East during the First World War.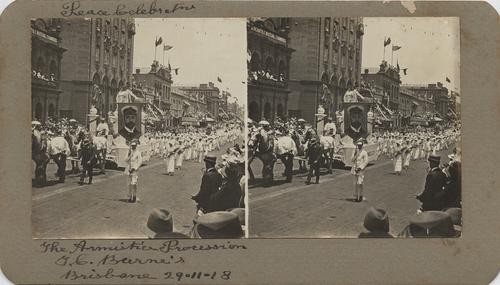 Armistice Procession, Brisbane, 1918. No: 7729-0001-0034
Australian soldier in a dug-out at Gallipoli. Image No: 136870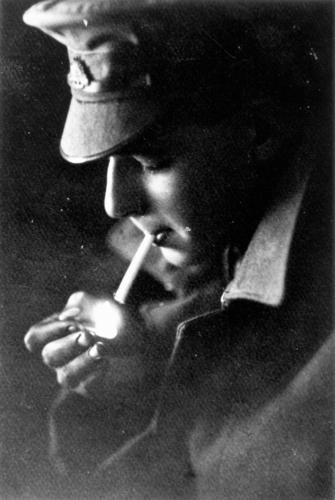 A. Franz, during a break in the fighting, ca. 1916. Image No:131049
Comments
Your email address will not be published.
We welcome relevant, respectful comments.