Peter Rasey's Queensland Day 1985 Photographs
By JOL Admin | 3 August 2012
The John Oxley Library recently received an interesting collection of photographs of a Queensland Day function held in 1985 in the Queensland Room of McDonnell & East Department Store in George Street, Brisbane. The photographs are significant in that this was the first year in which Queensland Day was a fully themed event.
Russ Hinze hosting a Queensland Day event, 1985.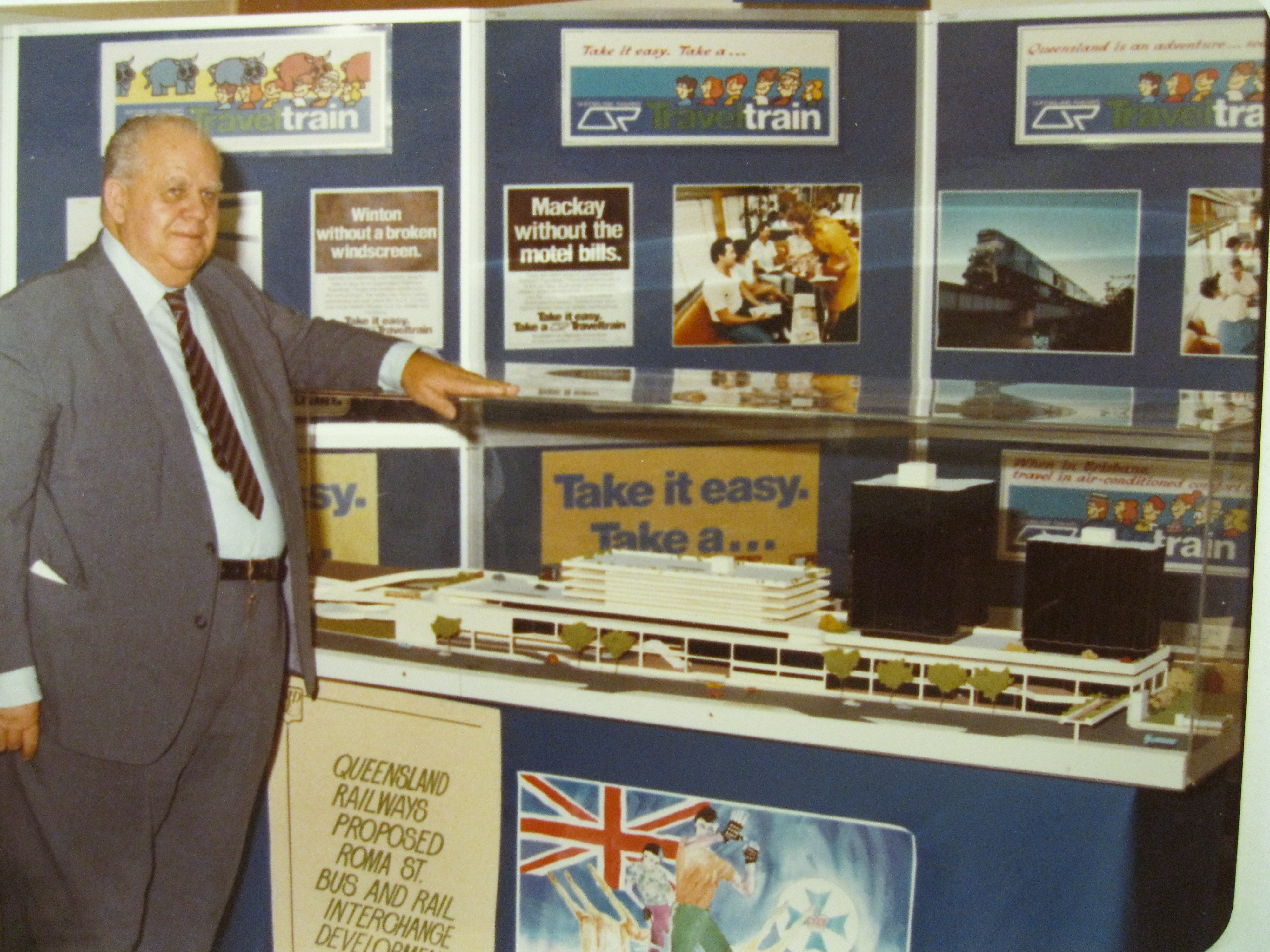 Russ Hinze with a model of the Brisbane Transit Centre
Russ Hinze with a scale model of the Brisbane Transit Centre in Roma Street.
Russ Hinze with Miss Queensland 1985, Melinda Rojahn.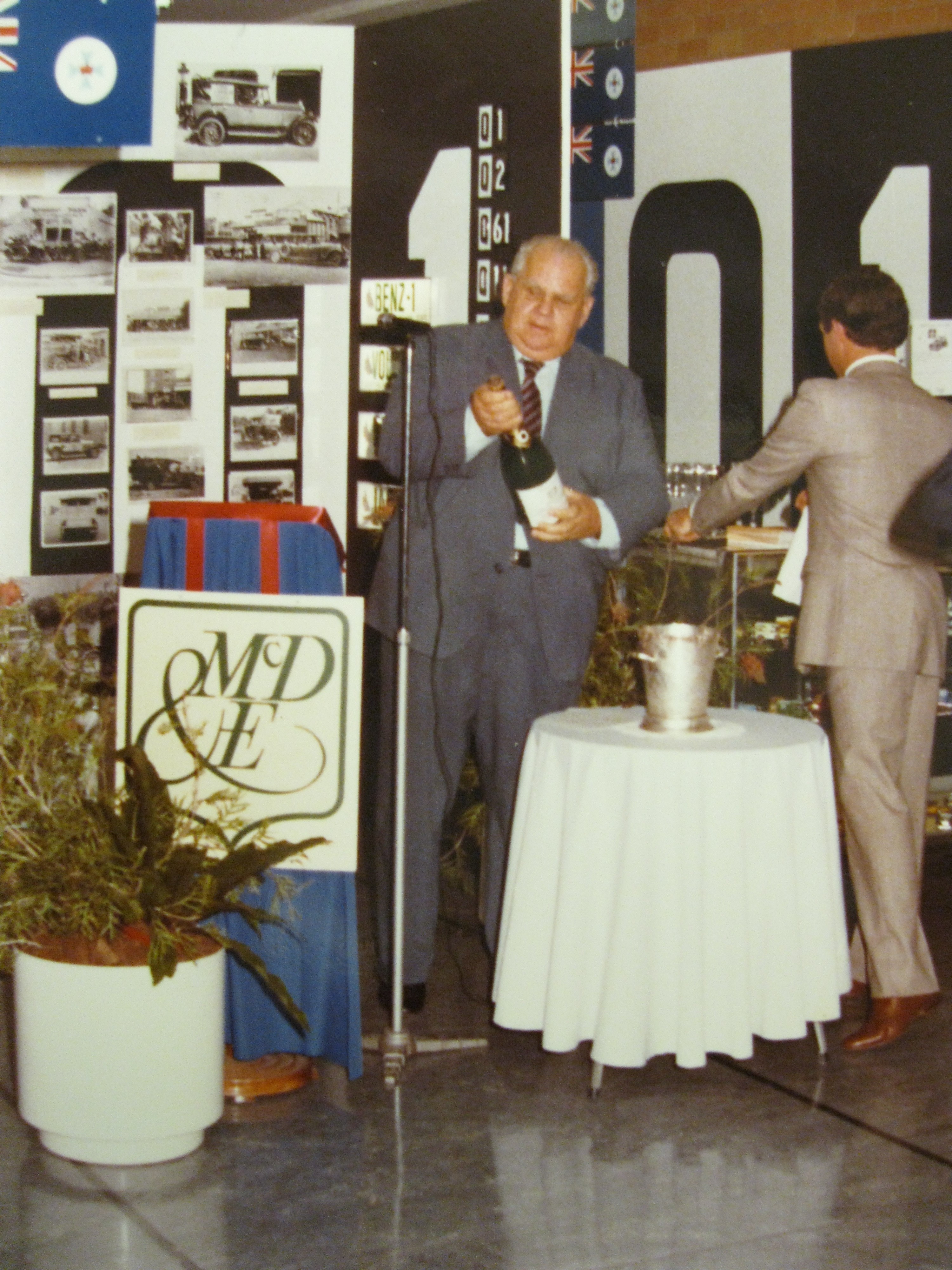 Queensland Day event, 1985, featuring a Q1 number plate auction.
Queensland Day, June 6th, has been celebrated since 1981 and usually includes a week of celebrations focusing on the State's history, development and achievements. The date of June 6th acknowledges the birth of Queensland as a self-governing colony and is the anniversary on which Queen Victoria signed the letters patent granting Queensland the right to its own representative government and appointing Sir George Ferguson Bowen as the first governor.
Peter Rasey, the photographer and donor, was a former Young Liberal State Vice President and was awarded life membership of the Young Liberal Movement in 1990.
The collection is available at the John Oxley Library (Peter Rasey Photographs of Queensland Day Celebrations, 1985, Acc: 28513, Box 16578). It may also be viewed online.
Lynn Meyers - Original Materials Librarian, State Library of Queensland
Comments
Your email address will not be published.
We welcome relevant, respectful comments.