Percy Alfred FRENCH #3295
By Marg Powel & Des Crump | 24 July 2017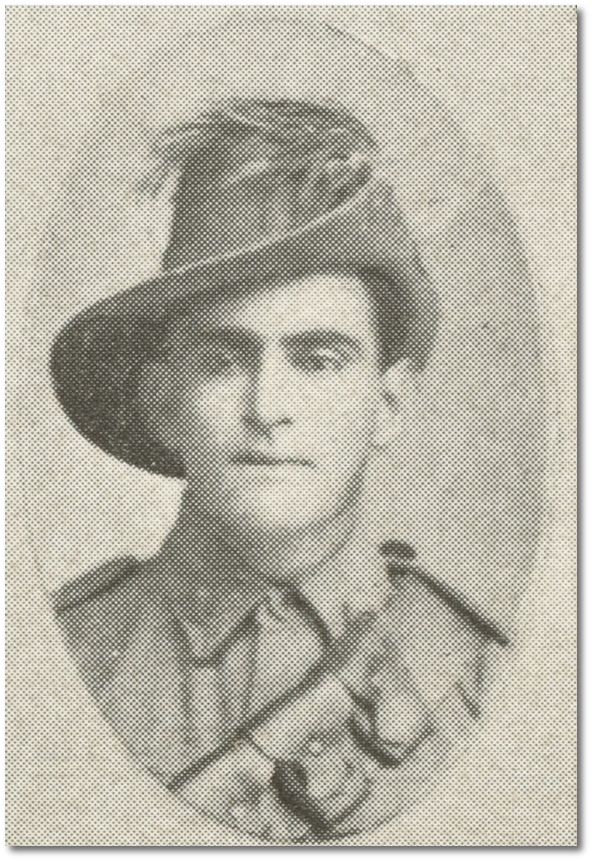 Indigenous Australian, Percy FRENCH, 2nd Light Horse Regiment & AAMC 7th Sanitary Section, Anzac Mounted Division
Percy (Peter) Alfred French was born in 1894 in Scone, NSW to William Thomas and Mary French (nee Norton). His father was head stockman at Sandilands Station up until his death in 1922. Percy enlisted in Lismore in March 1917 and came to Brisbane to train at Enoggera, which is where this portrait of him was taken and later published in The Queenslander Pictorial.
He sailed from Sydney on board HMAT Port Sydney on 9 May 1917 and arrived in Egypt six weeks later. Percy was transferred to the AAMC (Australian Army Medical Corps) and was briefly attached to the Camel Brigade Field Ambulance before being transferred to the 7th Sanitary Section of the Anzac Mounted Division.
The 7th Sanitary were a mounted unit that supported troops in the field, where they faced epidemic infectious diseases in the harsh desert environment. Cholera, Dysentry, Malaria and Influenza killed thousands of Australians in the First World War. The Unit complimented a mobile ANZAC Field Laboratory which could diagnose diseases and infections in the field.
Percy French however succumbed to the prevalence of malaria and sandfly fever. He was admitted to hospital several times in Cairo, with time spent at the convalescent camp at Port Said. Later he trained as a signaller and returned to the 7th Sanitary in June 1918, but a relapse of malaria saw him invalided home in December 1918.
Read more ...
The information in this blog post has been researched by State Library staff and volunteers, it is based on available information at this time. If you have more information that you would like to share or further research uncovers new findings, this post will be updated.
Comments
Your email address will not be published.
We welcome relevant, respectful comments.