Our Top 5 photographs on Flickr
By JOL Admin | 23 August 2012
State Library has been contributing photographs to Flickr Commonsopen_in_new since 26 January 2009. There are around 1500 photos in themed sets – everything from illustrated covers of The Queenslander newspaper to glamour fashion photography of the 1930s.
The photos in Flickr Commons have been viewed over 1.7 million times and we thought we'd show you the top five photographs and ask you to tell us what you think about them -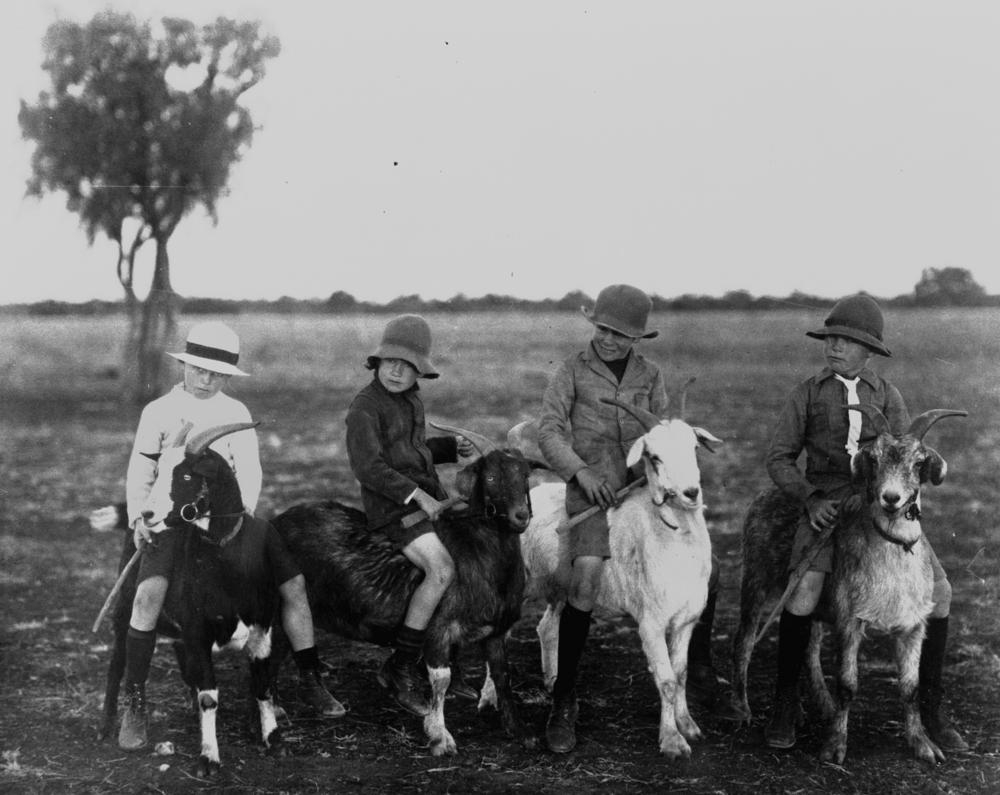 Four boys riding goats at Isisford, Queensland, ca. 1918. State Library of Queensland. Negative number: 10258
This quirky and nostalgic photo has been a hit since it first appeared on Flickr in January 2009. The photo of Owen McVey, Walter Grant, James Grant and Carl Vaughan was taken in Isisford in western Queensland and the boys might have been on their way to school or just having fun on the farm.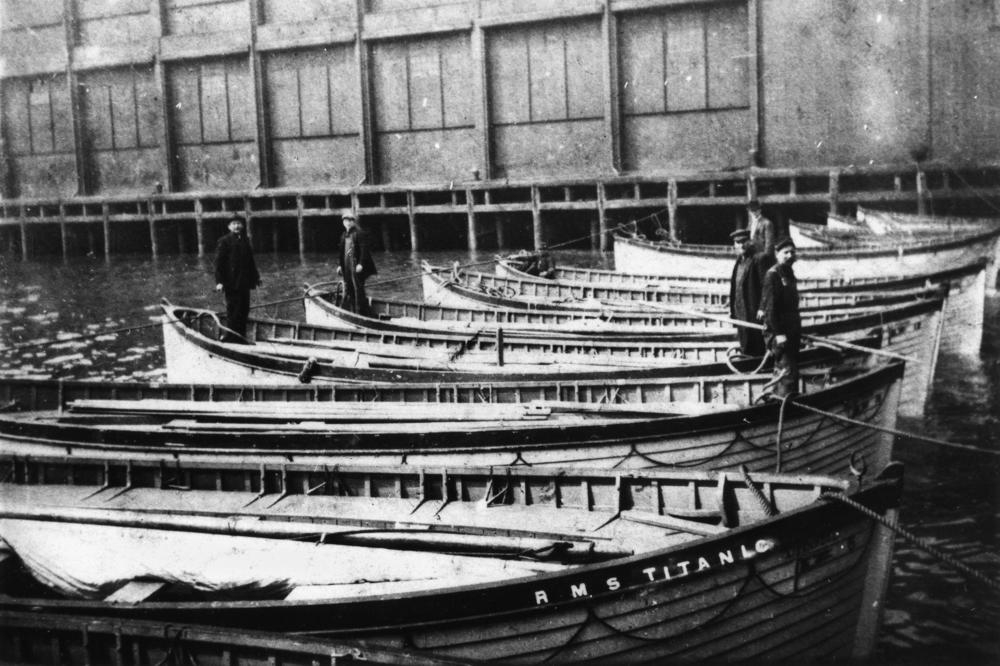 The 100th anniversary of the sinking of the Titanic in April 2012 inspired us to search our collections to see if there were any photographs in our collection related to the Titanic. This poignant photograph of rescued lifeboats has generated considerable discussion on Flickr Commons around whether the name of the ship on the lifeboat was 'photo- shopped' early 20th century style by scratching R.M.S. Titanic on to the negative of the photograph. As one Flickr user commented:
"Could there be something funny about this photo? I always understood that the lifeboats on the Titanic did not say "R. M. S. Titanic" but "White Star Line". Is it possible that the original photographer scratched the name onto the original plate? I note it only says R. M. S. Titanic on one of the boats and even then the writing is not very straight.."
3. Young women running over a sand dune on an unidentified beach, ca. 1935
This image from our most popular set of photographs, Bathing Beauties, captures the carefree Australian summer beautifully. We don't know who these young women are but their photograph has been nominated a favourite by hundreds of Flickr members and the photo viewed by thousands.
4. Children riding a horse to school, Glass House Mountains
The Glass House Mountains are just a short drive from Brisbane, but this photograph from 1928 reflects an earlier time where this part of Queensland was much less developed. Bush kids often rode horses to school and this group of children could be a prototype for the car pool!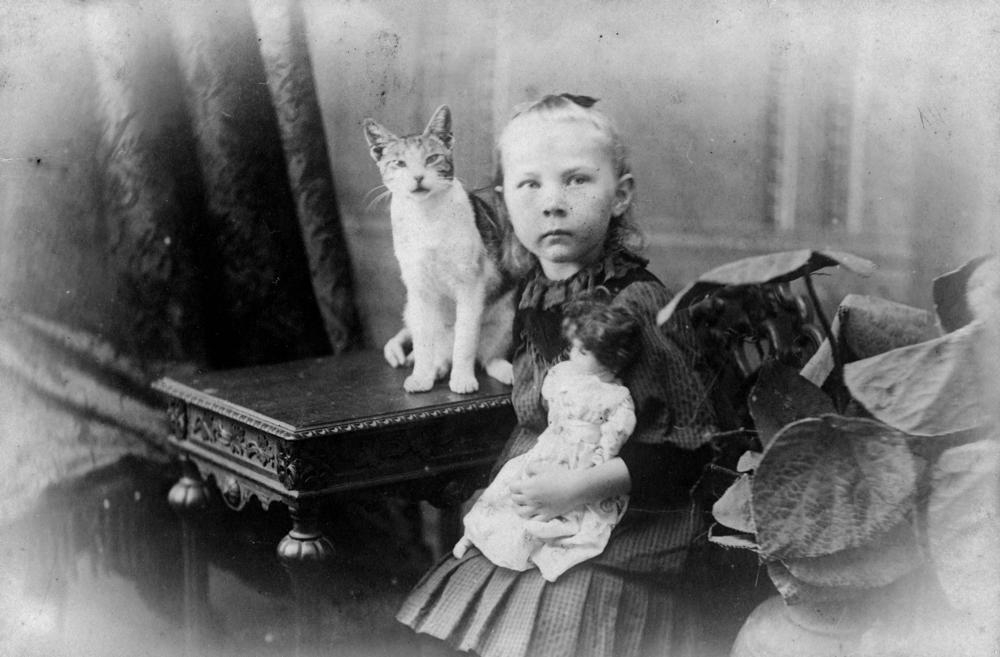 The photographer is not identified in many of the photographs in our collection. This compelling image, however was taken by Jens Hansen Lundager, Hulda's father. This most likely explains the skill demonstrated in photographing two difficult subjects – children and animals. The Lundagers were a prominent family in Mount Morgan. A contemporary newspaper article described him thus:
"Alderman J. H. Lundager. Born in Denmark on May 4, 1858. Arrived in Rockhampton early in the year 1879. At once commenced work there as a photographer; afterwards went to New South Wales, and tried goldmining at Temora. Returned to Rockhampton, and started business there; afterwards removed to Mount Morgan, where he carries on business as a bookseller, and for a number of years was editor and proprietor of the ' Argus,' a Labour newspaper. In Mount Morgan Mr. Lundager has occupied nearly every public position : is at present Mayor for the second time, a Justice of the Peace, and member of the Licensing Branch, treasurer of the School of Arts, and a Trustee of the Technical College. He has been connected with the Labour party since its inception"
These five photographs capture something of the flavour of our collections in Flickr Commons. We invite you to explore our photostream our browse our themed sets of photos and tell us what you think.
Margaret Warren - Coordinator, Discovery Services - State Library of Queensland
Comments
Your email address will not be published.
We welcome relevant, respectful comments.