NSW Government Gazette on Trove
By Simon Miller, Library Technician, State Library of Queensland | 3 November 2016
Good news for family history researchers and anyone interested in Queensland history. The New South Wales Government Gazette has now been digitized and is available through the Trove databaseopen_in_new. The reason this is good news for Queensland researchers is that prior to 1859 Queensland was part of New South Wales and the NSW Government Gazettes go back to 1832. Information about the Gazette and what you can find there is outlined in this National Library Trove blog story.
A quick search on Brisbane in the Gazette revealed this petition asking for the Town of Brisbane to be "erected into a Municipality".
NSW Government Gazette No.94 25 May 1859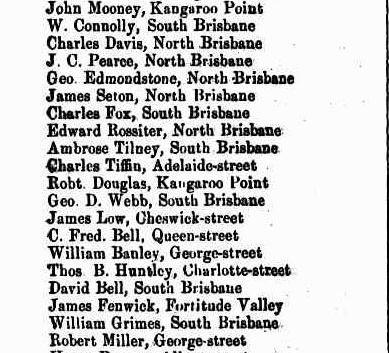 Part of the list of 420 names attached to the pettition
Part of the list of 420 names attached to the pettition
There are a great many gems waiting to be discovered in the Gazette which consists of over a million items which were digitized over an eight month period. State library of Queensland congratulates the National Library of Australia and the State Library of New South Wales which provided generous support to the project.
Simon Miller - Library Technician, State Library of Queensland
Comments
Your email address will not be published.
We welcome relevant, respectful comments.