A Night in the JOL
By JOL Admin | 30 April 2013
Our monthly Night in the JOL evening talk held in the John Oxley Library Reading Room was a sell out affair on the eve of ANZAC Day 2013.
ABC Radio National's Dr Kate Evans led a fascinating discussion with panelists Lieutenant-General Mark Evans (retired) AO, DSC, Chair of the Queensland Advisory Committee for the Commemoration of the ANZAC Centenary (2014-2018), and Kate Walton, PhD candidate at The University of Queensland specialising in Australian Prisoners of War in Turkey, as they explored the impact of World War One on Queenslanders and the enduring legacy of that devastating conflict.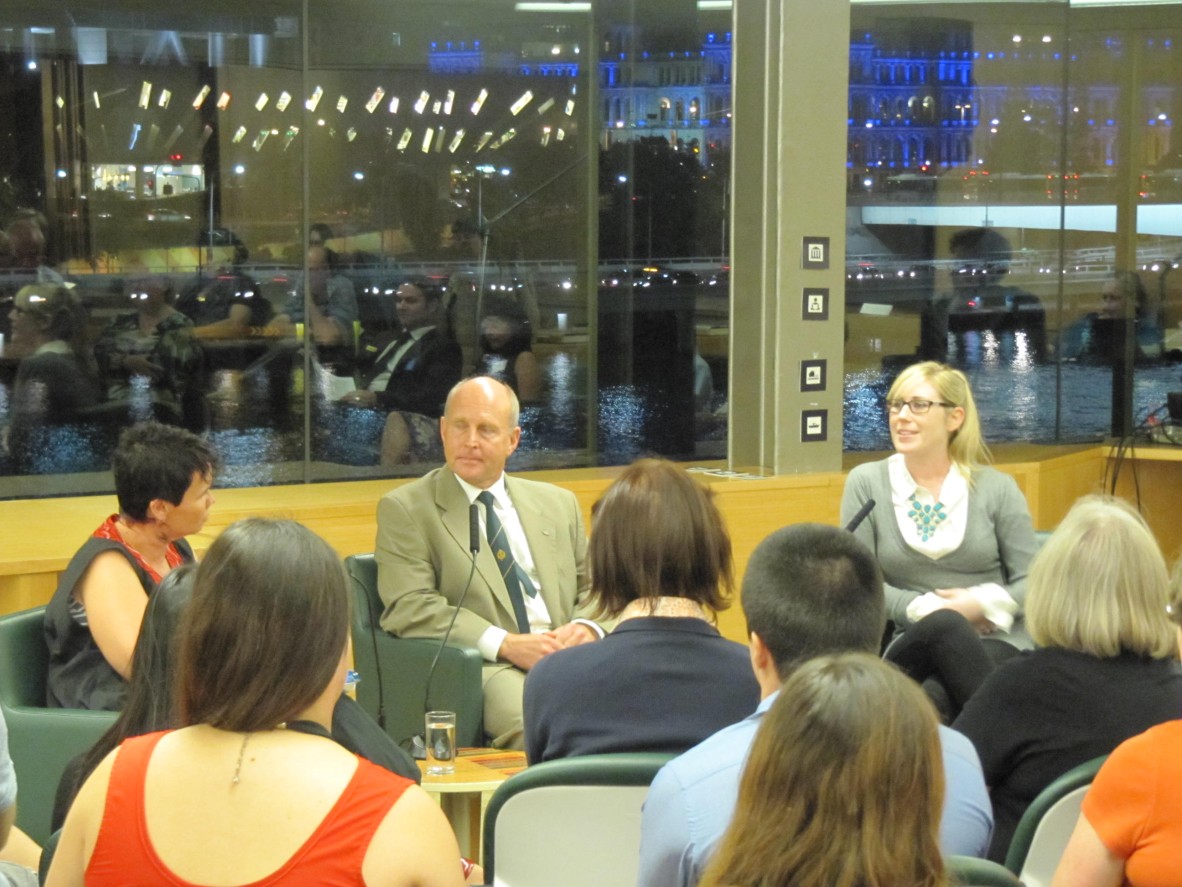 Kate Evans in conversation with Lieutenant-General Mark Evans (retired) AO, DSC and Ph.D candidate Kate Walton.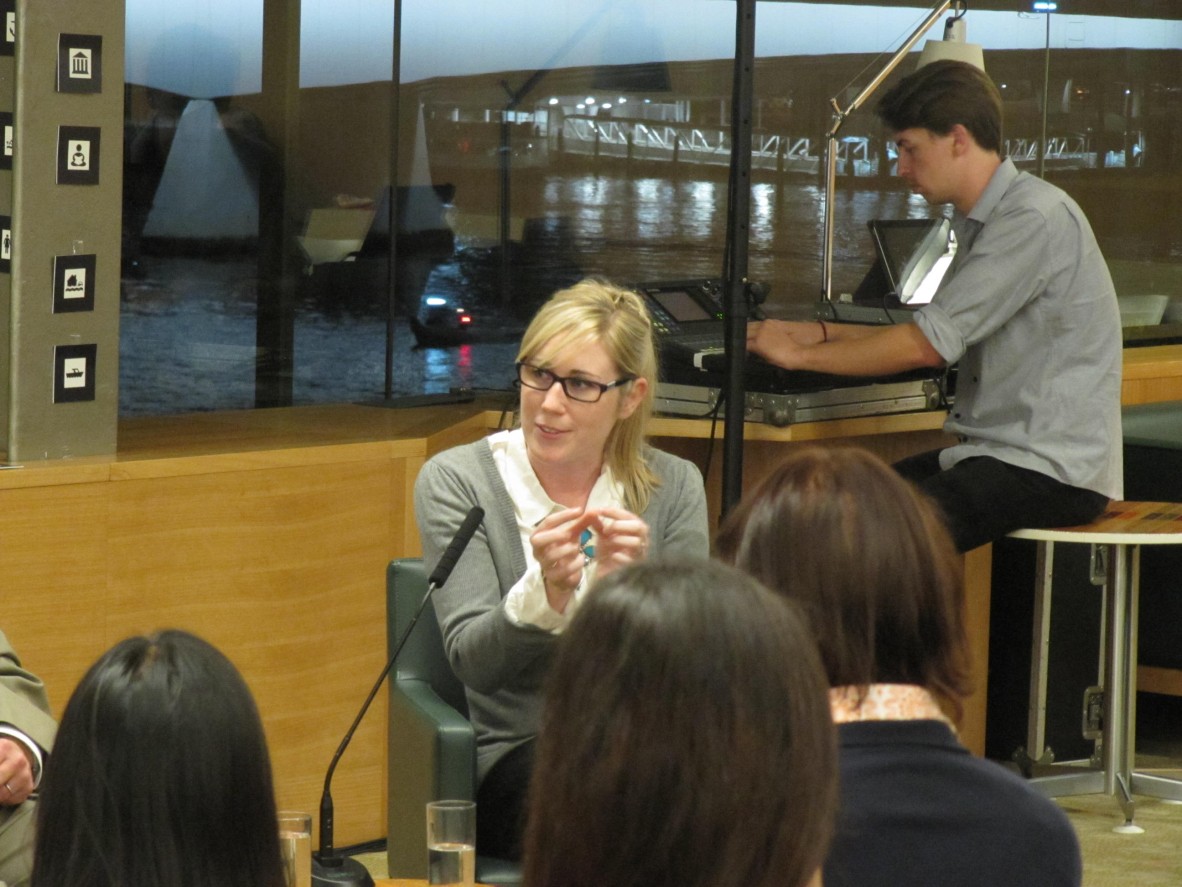 Kate Walton
Kate talks about her research into Australian prisoners of the Turks.
Night in the JOL audience.
Treasures from the John Oxley Library were on show, including photographs, medals, and personal letters and diaries of Queensland service men and women and their families documenting their first hand experiences. Many were intrigued to discover a piece of the Red Baron's Plane in one of the archival boxes.
Of particular relevance in this display, given Kate Walton's research, was 28115: Maurice George Delpratt Correspondence 1915-1920 consisting of letters and postcards written by Maurice George Delpratt while held as a prisoner of war in Turkey during World War One. This collection also contains other letters written by Maurice's family and friends. Delpratt House at the Southport School in named after Maurice who was an early student and a teacher at the school. It was wonderful to see the Delpratt Family in attendance, as well as everybody who came to this very special Night in the JOL.
Simon Farley - Manager, Arts Portfolio, State Library of Queensland
Comments
Your email address will not be published.
We welcome relevant, respectful comments.