A Night by the Fire with Zillmere Junior Dance Troupe
By Administrator | 25 October 2013
This week was a special Night by the Fire as it was a group presentation. We had Elwyn Henaway bring in some of the members of the Zillmere Junior Dance Troupe. As the event was held during Children's Week we invited the young dances to share the mic and talk about their experiences of dance, culture and being a kid.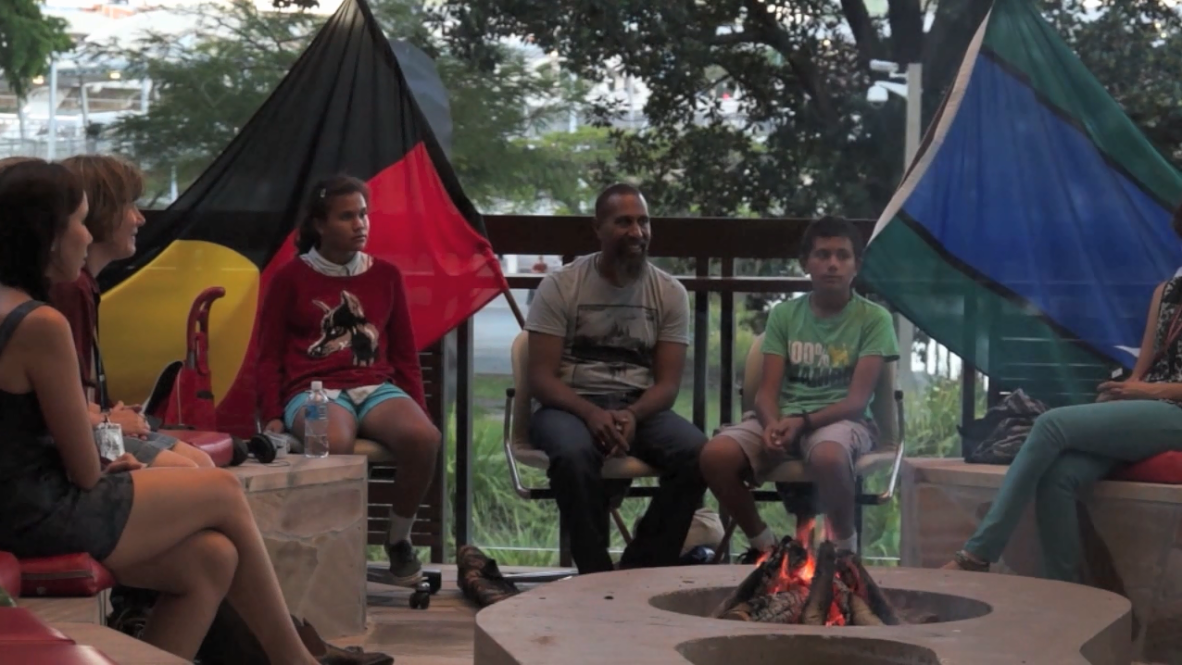 Elwyn shared with us his story of growing up, and how he's discovered a way to celebrate his culture and how he passes it on to the next generation. Impressively Elwyn has danced and played music at some very big events, including the NRL Indigenous All Stars Game. Elwyn shared his struggles and successes with us and explained how culture saved his life.
The Zillmere Junior Dance Troupe are great up and coming performers. Make sure you look out for them as they perform at various community events.
Elwyn finished off the night with some didj while everyone enjoyed a cuppa tea.
If you missed out on this Night by the Fire event, you can watch the video via the SLQ webcast page.
Comments
Your email address will not be published.
We welcome relevant, respectful comments.