New Accession: Equal Love Brisbane Collection
By JOL Admin | 1 April 2014
The John Oxley Library recently received a wonderful donation of memorabilia from the pressure group, Equal Love Brisbane, relating to the Marriage Equality campaign.
Equal Love Brisbane poster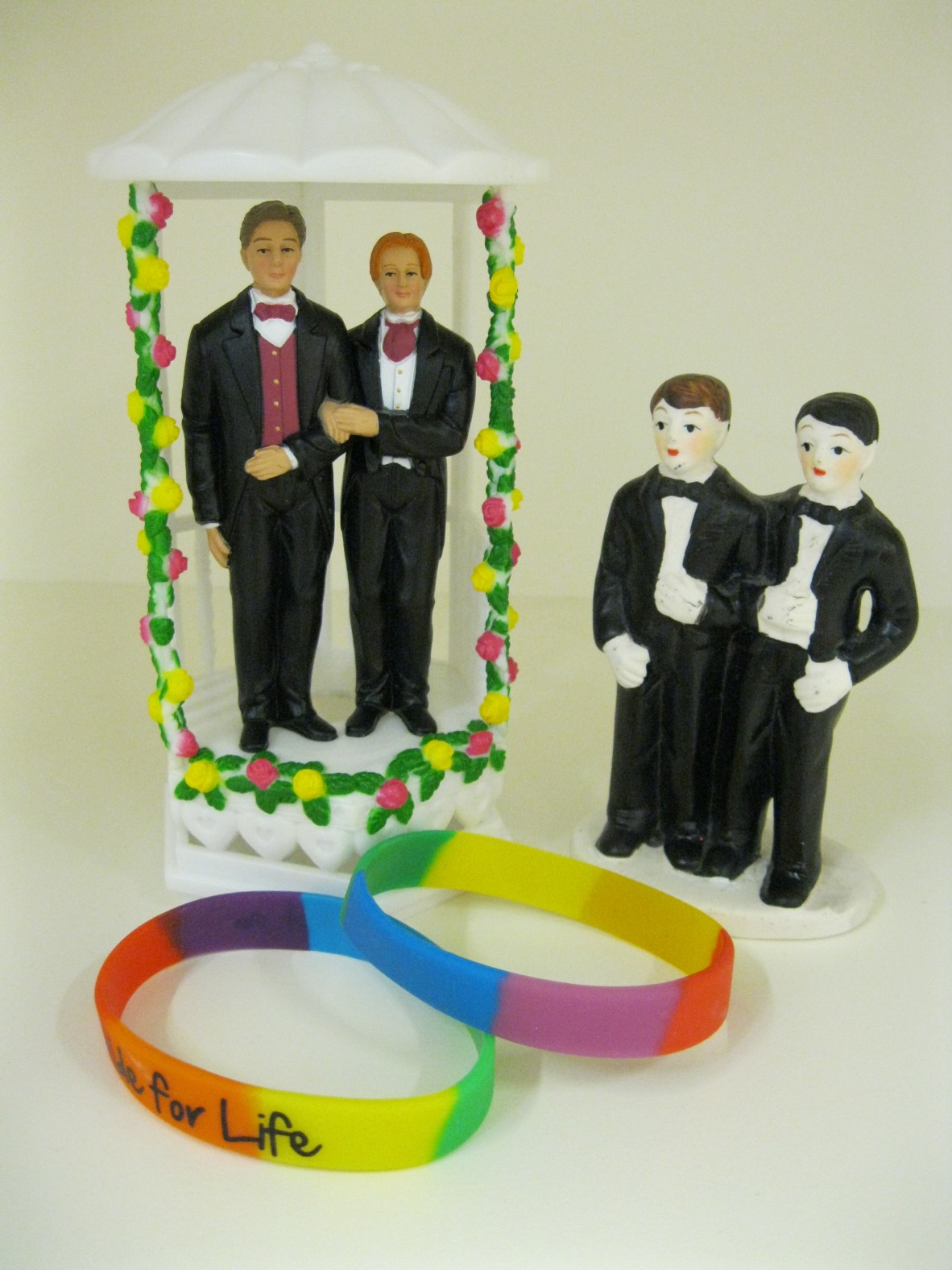 Assorted memorabilia
It is timely that in 2014, the 10 year anniversary since the amendment to the Marriage Act and a significant year of action for the group, that material has been donated to State Library. Also of interest is the very recent legalisation of same sex marriage in England and Wales where the first weddings took place on March 29th. Scotland has also legislated to allow same sex marriage with ceremonies expected to take place later this year.
The collection includes T-shirts, badges, stickers, flyers, posters, rainbow banners, magazine articles and other memorabilia, as well as two life size wooden figures of same sex couples in wedding costume.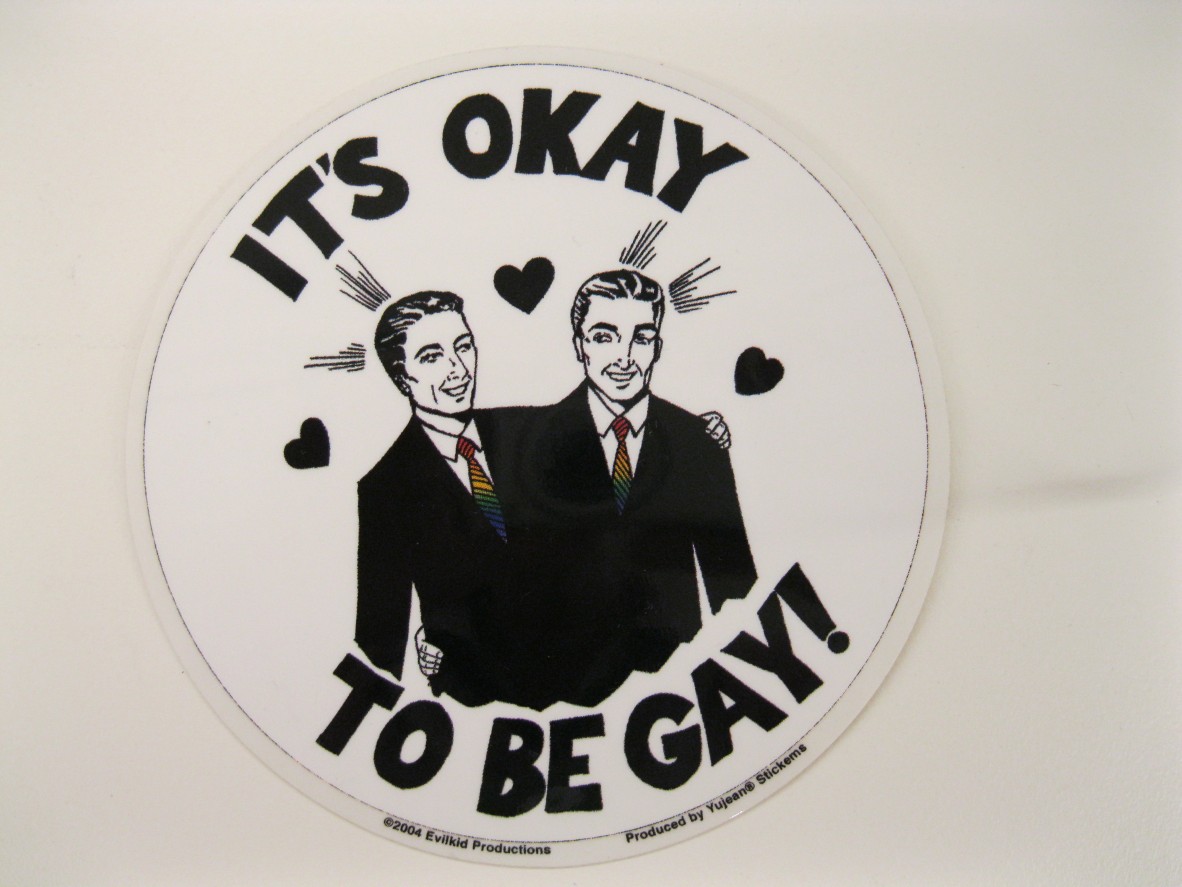 It's Okay to be Gay Sticker
Assorted badges
Marriage Equality T-shirt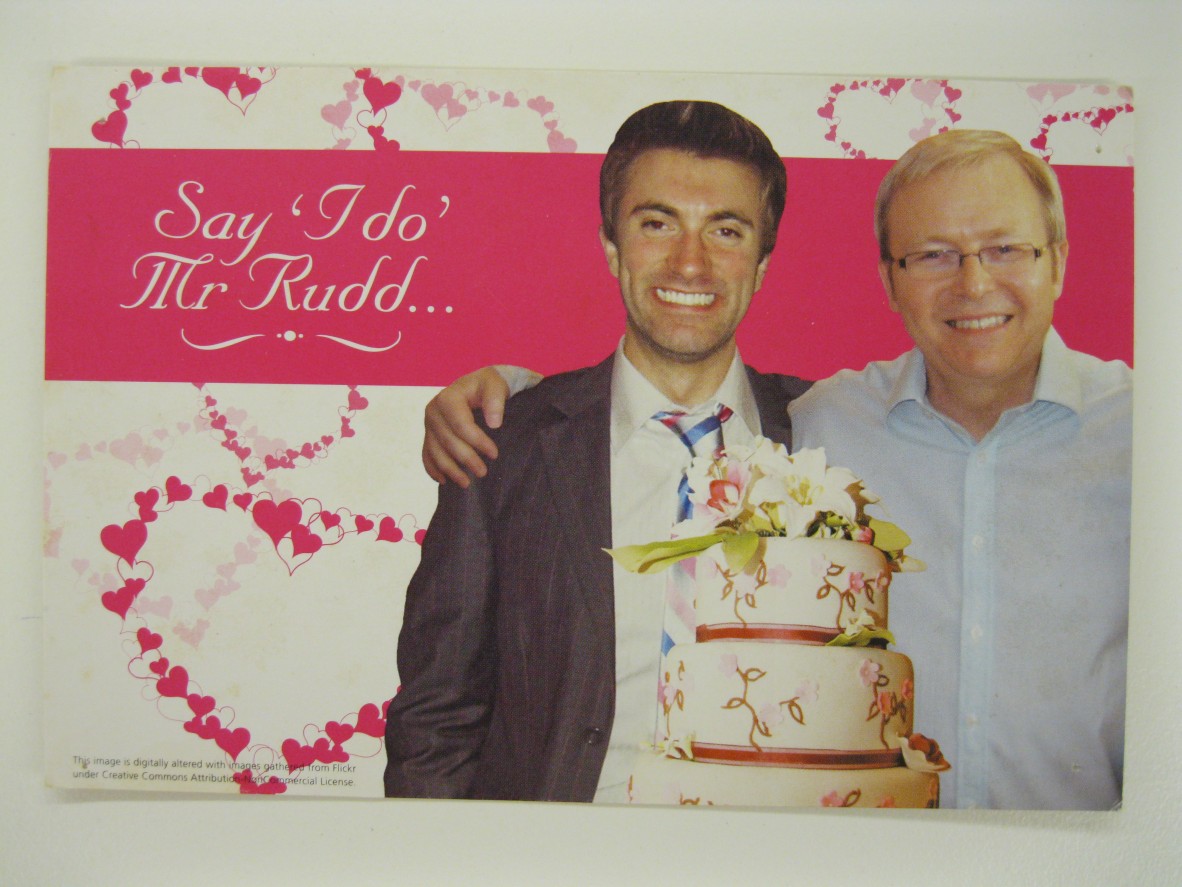 The collection also includes items relating to the 2013 Federal Election in which marriage equality was one of the key issues. The rallies held in Brisbane leading up to the election attracted crowds of supporters and significant media attention. A recent rally held on the 8th March 2014 in Queen's Park, Brisbane, attracted up to 1000 supporters.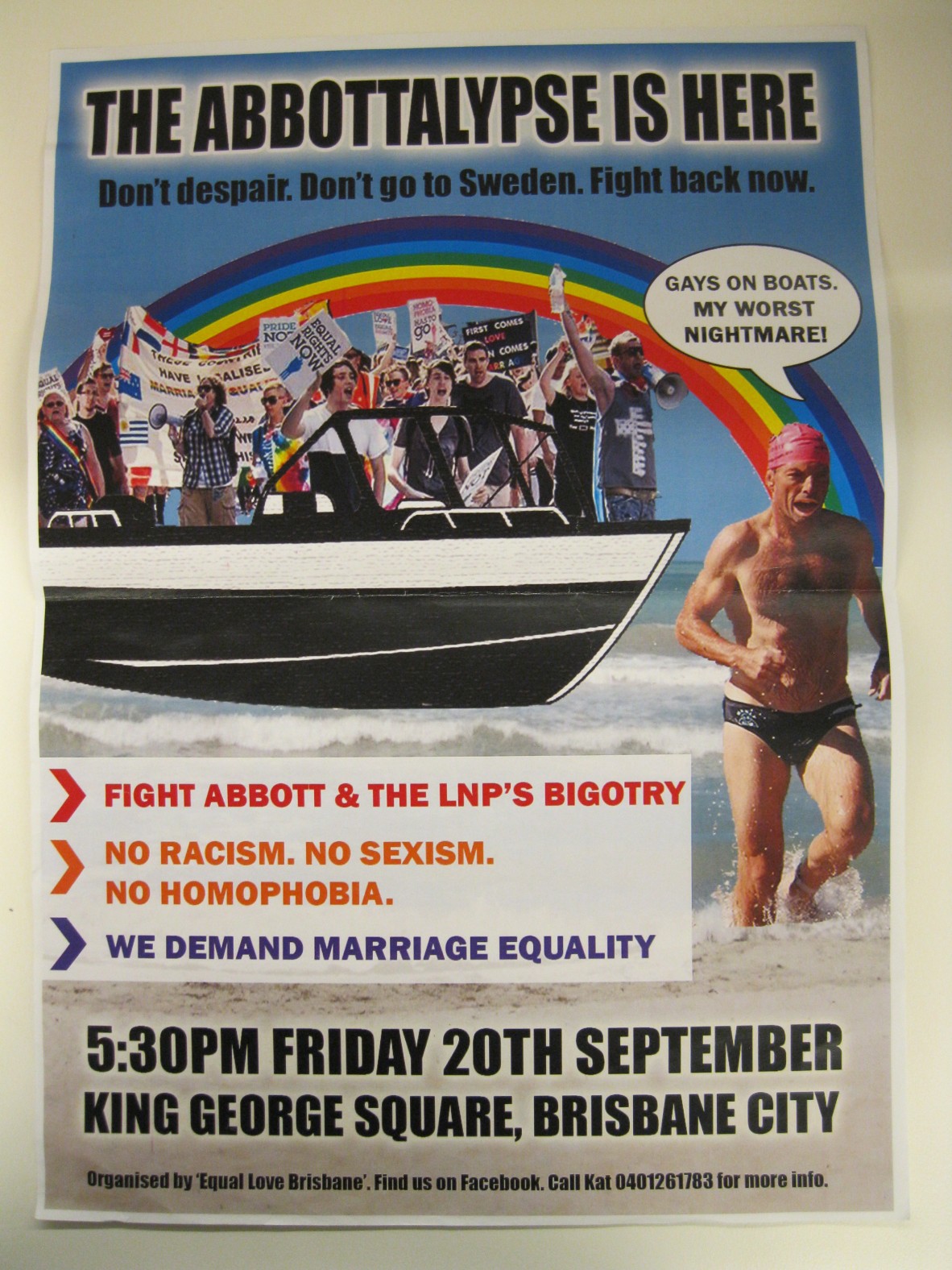 Rally Poster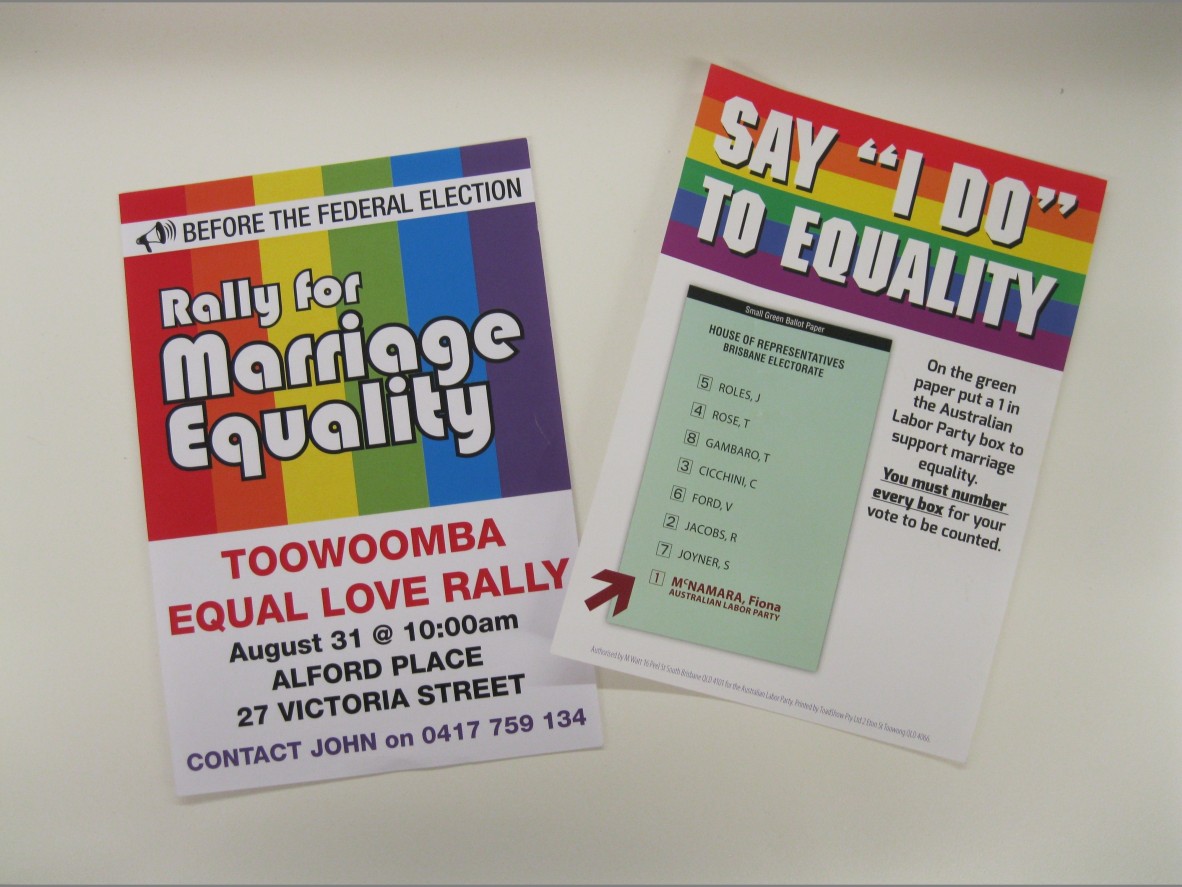 Marriage Equality 2013 election material
Marriage Equality 2013 election material
The Equal Love Brisbane Collection may be viewed onsite in the John Oxley Library Reading Room at State Library of Queensland.
Lynn Meyers - Original Materials Librarian, State Library of Queensland
Comments
Your email address will not be published.
We welcome relevant, respectful comments.