Natalie's story of returning and belonging
By Administrator | 9 September 2016
We're continuing to share stories of belonging, gathered by Pop-up Story Catcher Kirsten Fogg at our Big Day of Belonging in June. Natalie shares how her family reconnected in Brisbane after living overseas.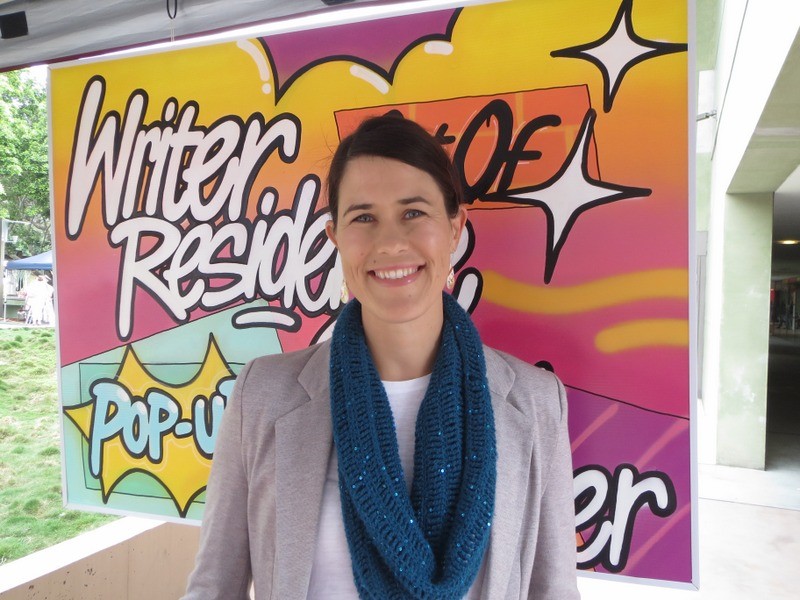 Natalie
"We used to live in England and when we were looking about for places to live in Australia again. My husband said he didn't want to live where I had lived in Australia before. I went to uni in Brisbane and he's from Northern Ireland and thought that Brisbane was off-limits. He wanted to go somewhere new and different where both of us could carve out an existence. But the longer he's been here in Brisbane the more he's realized he can connect through my history and my family, who are nearby, and my belonging.
My husband's from Northern Ireland and they have a very, very strong sense of always coming from Northern Ireland and that will always remain part of him. He'll never ever let that go. They're very sentimental about where they're from, very passionate.
It was really interesting being in England with the bigger population. We lived in Leeds in West Yorkshire and we didn't run into people when we went out. But living in Brisbane, it really is like a big country town. We're always bumping into people. It'll be my husband's patients or friends from church or people from school, friends from tennis.
When we moved back to Brisbane I didn't connect very much with the people I went to university with. The connections that my husband and I have are connections we've discovered together. We went to a church and straight away we were plugged into a family. Not flesh and blood, but certainly in terms of our belief. That made a huge difference; we were invited over for lunch, then made connections with who those people know. It was almost a chain reaction."
Kirsten Fogg
Writer Out Of Residence & Pop Up Story Catcher
Comments
Your email address will not be published.
We welcome relevant, respectful comments.