More Expo 88 Material from James Maccormick
By JOL Admin | 16 May 2012
The John Oxley Library has been fortunate to receive more material from architect, James Maccormick, regarding the birth of Expo 88. Mr Maccormick was instrumental in lobbying for Brisbane to host an international exposition as part of Australia's bi-centennial celebrations.
The new material includes twelve original drawings and plans documenting the vision of a Brisbane expo, originally planned to be held at Kangaroo Point before the South Brisbane site was chosen.
James Maccormick Sketch of Kangaroo Point Expo Site, 1976.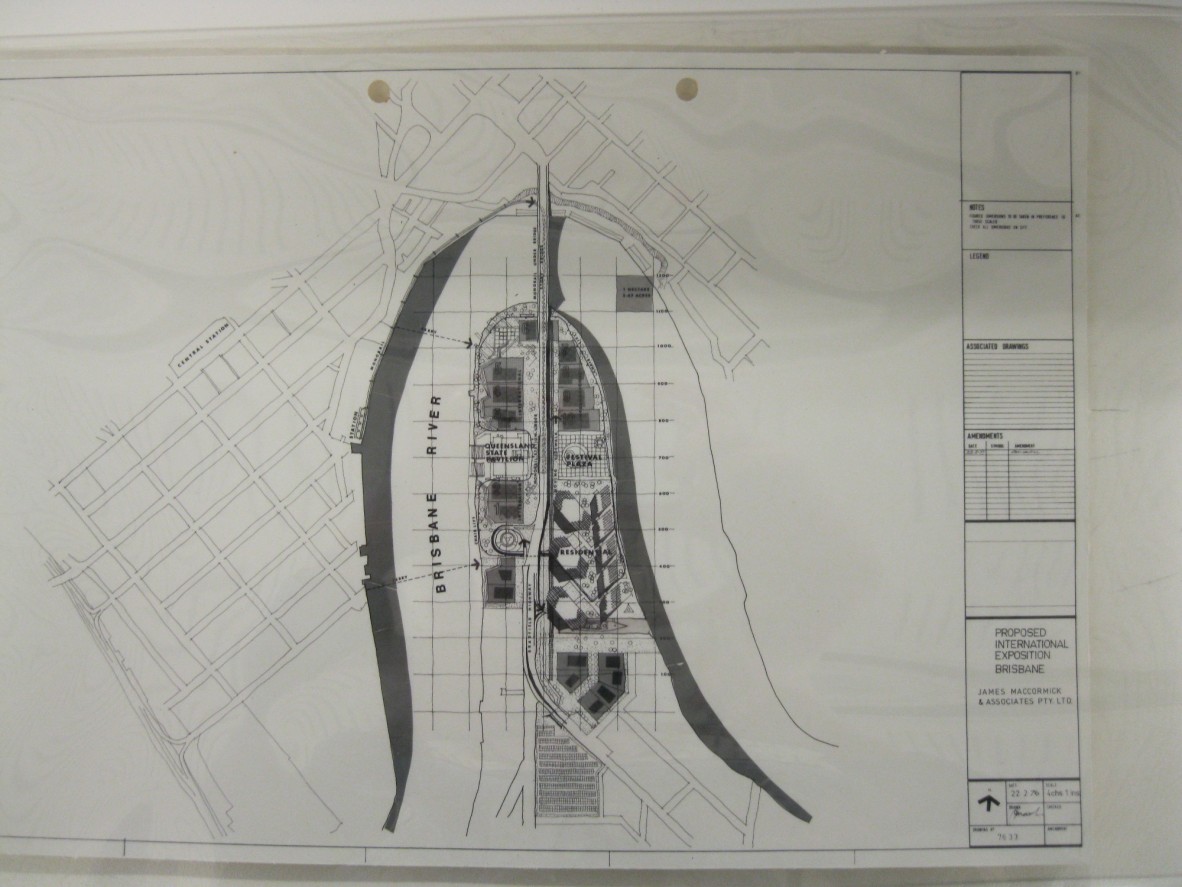 James Maccormick Expo Plan of the Kangaroo Point site, 1976.
James Maccormick's vision of the proposed Brisbane Expo, 1977.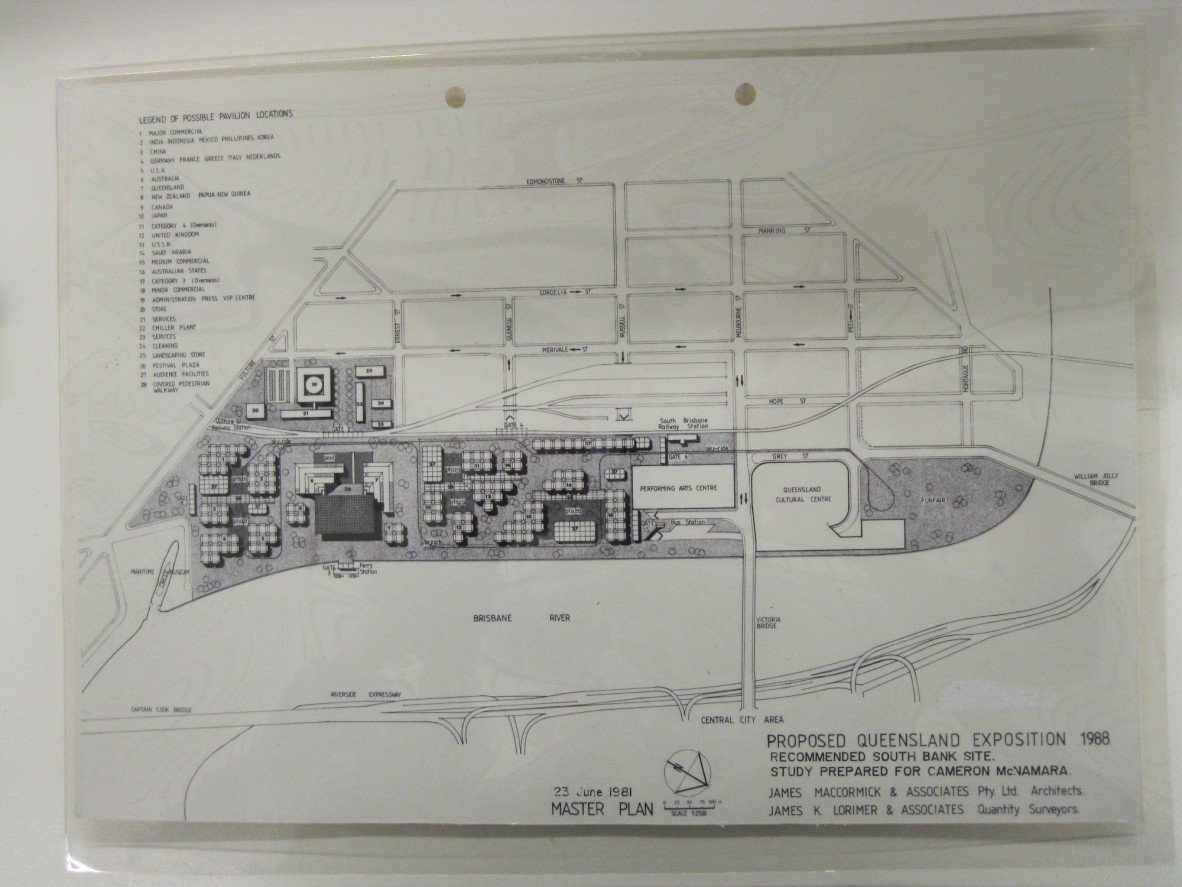 Master Plan of the proposed Queensland Exposition at the recommended South Bank site, June 1981.
Layout of the Expo site at South Brisbane, November 1983.
Other new material added to the Maccormick collection includes two reports "World Exposition 1988 Brisbane" prepared by Bligh Maccormick Architects in 1984 and "Kangaroo Point Redevelopment Study" prepared by Cardno and Davies Engineers and James Maccormick and Associates, Architects, in 1980. The collection also includes a feasibility report (1976), preliminary attendance estimates, a letter from Queensland premier, Sir Joh Bjelke-Petersen to Australian Prime Minister, Malcolm Fraser, regarding a possible Queensland expo (May 1978) and a record of events, June 1976 to November 1982, leading up to the staging of Expo 88.
In May 1988 Mr Maccormick received the following letter from a friend regarding the staging of Expo 88 "You must be very proud now that your baby has been slapped on the bum and is yelling its head off. For your perseverance, tenacity and patience. Congratulations!" Well deserved words. James Maccormick was indeed the father of Expo 88!
The James Maccormick collection may be viewed at the John Oxley Library, Accession No: 28309, Boxes 16430, 16518 O/S A3 and Map Cabinet 4D/136-C5.
Lynn Meyers - Original Materials Librarian, State Library of Queensland
Comments
Your email address will not be published.
We welcome relevant, respectful comments.