Research tells us that babies are born ready to learn and sharing stories with them is a great way to start. When you share books and language with your baby, you're helping them on their road to early literacy. The best thing about sharing stories with babies is that little ones usually stay in one place – unlike toddlers!
As your child grows, how you share stories will also change. Some little ones love to snuggle up for a good book, but others just can't sit still and both these responses are totally natural and completely age appropriate. Go with the flow and learn what your child likes best. Some busy toddlers like to play with their toys or stand up while you read to them – some will need to hold the book and control the pages – some will be happy to let you do all the work but just walk off when they've had enough.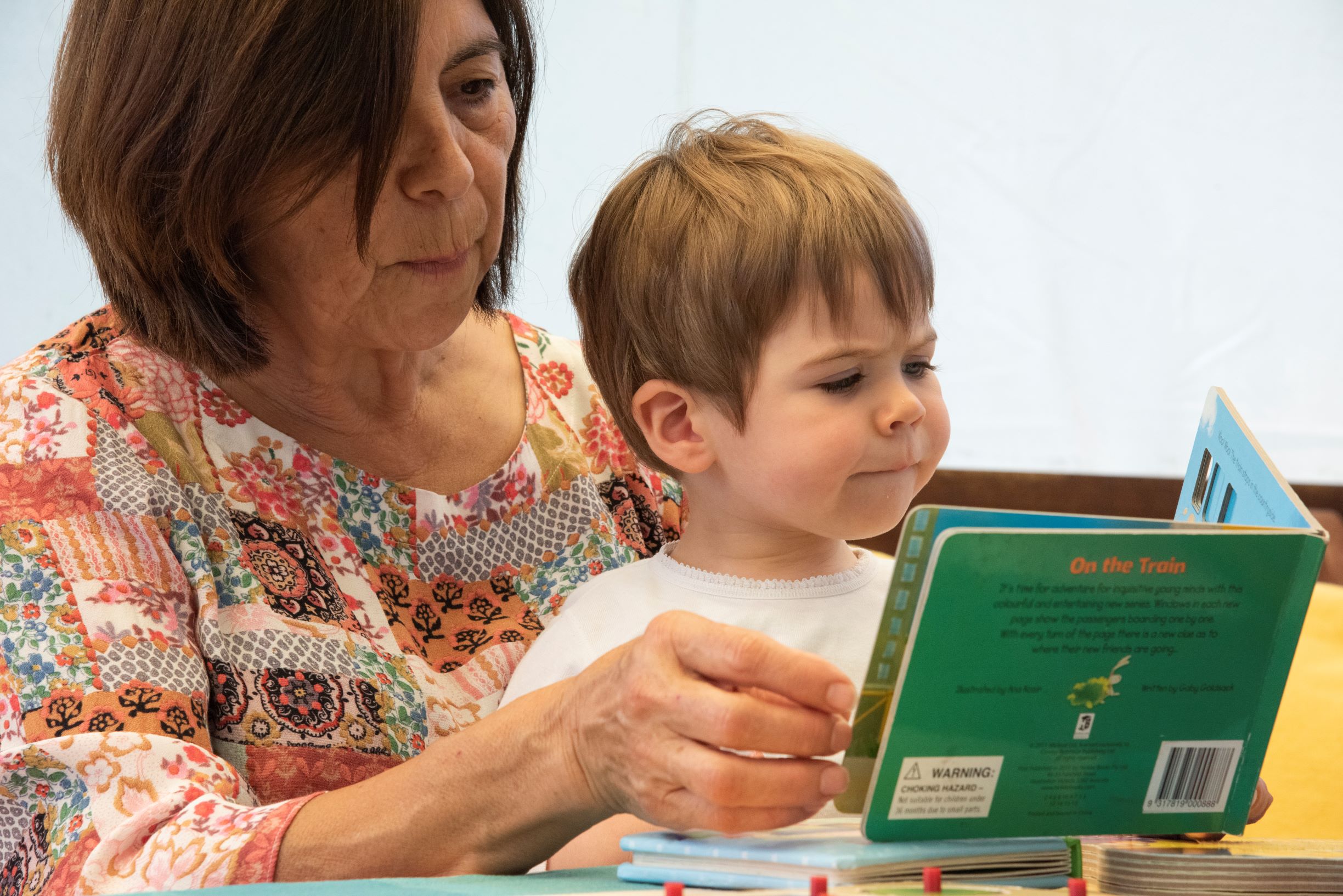 Follow your child's interests with books about their favourite things, like non-fiction books about trains or animals.
Wriggling, or even wandering off does not mean children are not engaged or didn't get value from sharing stories with you. Watch your child as you read, to see where they're looking and go with where their interest is. Just talking about the pictures still builds early literacy!
Even if your child looks busy doing something else, they are still taking in words, sounds and are aware that you're sharing the story. Reading with young children is not only about language and sounds but also about building positive experiences with books, and you!
Here are some ways to make the most of reading with wrigglers:
Offer a variety of books for little ones to choose from. Letting children choose the book can boost their interest and increase their confidence.
Choose an engaging story on their topic of interest such as such as trains or animals – it doesn't have to be a children's picture book.
Read at a time of day that suits your child, when there are fewer disruptions, or noise surrounding the reading space.
Don't keep reading to the end just for the sake of it. You can skip pages or just use the pictures and tell your own story.
Make reading interactive. Ask your child questions about the story, ask them to help you turn the page, find a picture, or finish a sentence in books with familiar or repetitive phrasing or rhymes. Encourage them to join in some appropriate actions to keep them engaged or use a puppet or other prop.
Don't worry if your child still has the wriggles. The most important thing is to include reading as part of your everyday activities and enjoy it! Sitting still and reading every word will hopefully all come later. For now, just go with it and enjoy sharing your favourite books together in the way that your wriggler likes it best.
Comments
Your email address will not be published.
We welcome relevant, respectful comments.