Insects are everywhere!
You don't have to look too hard to find butterflies in the backyard, flies at a barbecue, fleas on the dog or ants in the sugar. There are more than 5.5 million species of insects, which is about half the animal kingdom. They live in the ground, on top of the ground, in the air, under logs and rocks, inside and outside plants, flowers, and trees, and even on other animals!
Insects are fascinating, amusing, inspiring and beautiful. They play an essential role in the web of life, breaking down the soil, controlling insect pests, pollinating plants and recycling nutrients back into the soil! They also provide food for other animals - like birds and bats - and control pests that are harmful to humans.
Children and nature
You can encourage your little one to connect with nature and insects by visiting the park, the beach, spending time in the garden, or going for a bush walk. Point out bees and butterflies, watch caterpillars crawl, listen for cicadas, and follow ant trails!
To boost your child's word bank and help them understand the world around them, talk about what you see as you go about your insect hunt. Ask questions and give plenty of time for them to respond in their own way.
What can you see?

What do you think it is?

Why do you think that's happening?

What does that make you wonder about?
Insect words
You can also boost your child's vocabulary by using words that relate to insects. Here are some things to talk about:
Watch a caterpillar spinning a chrysalis and metamorphosise into a butterfly

Follow a dragonfly as it flutters, glides and hovers

Examine the body parts of a fly, including the googly eyes, thorax, abdomen, feelers, antennae, proboscis

Look out for different insects including centipedes, fireflies, praying mantis, cicadas, crickets, aphids and ladybirds!
You can share your discoveries through photos, drawings and stories instead of taking things home. This will also help your child to understand how to look after the environment.
Insect trivia
Here are five fun facts to help get your children interested in finding out more about insects!
It takes 100 Monarch butterflies to weigh an ounce (approx. 28 grams)

Fruit flies were the first animals launched into space

Some ants can make themselves explode when they're attacked

It takes bees 10 million trips out of a beehive to make a jar of honey

The skipper butterfly can fly faster than a horseopen_in_new can run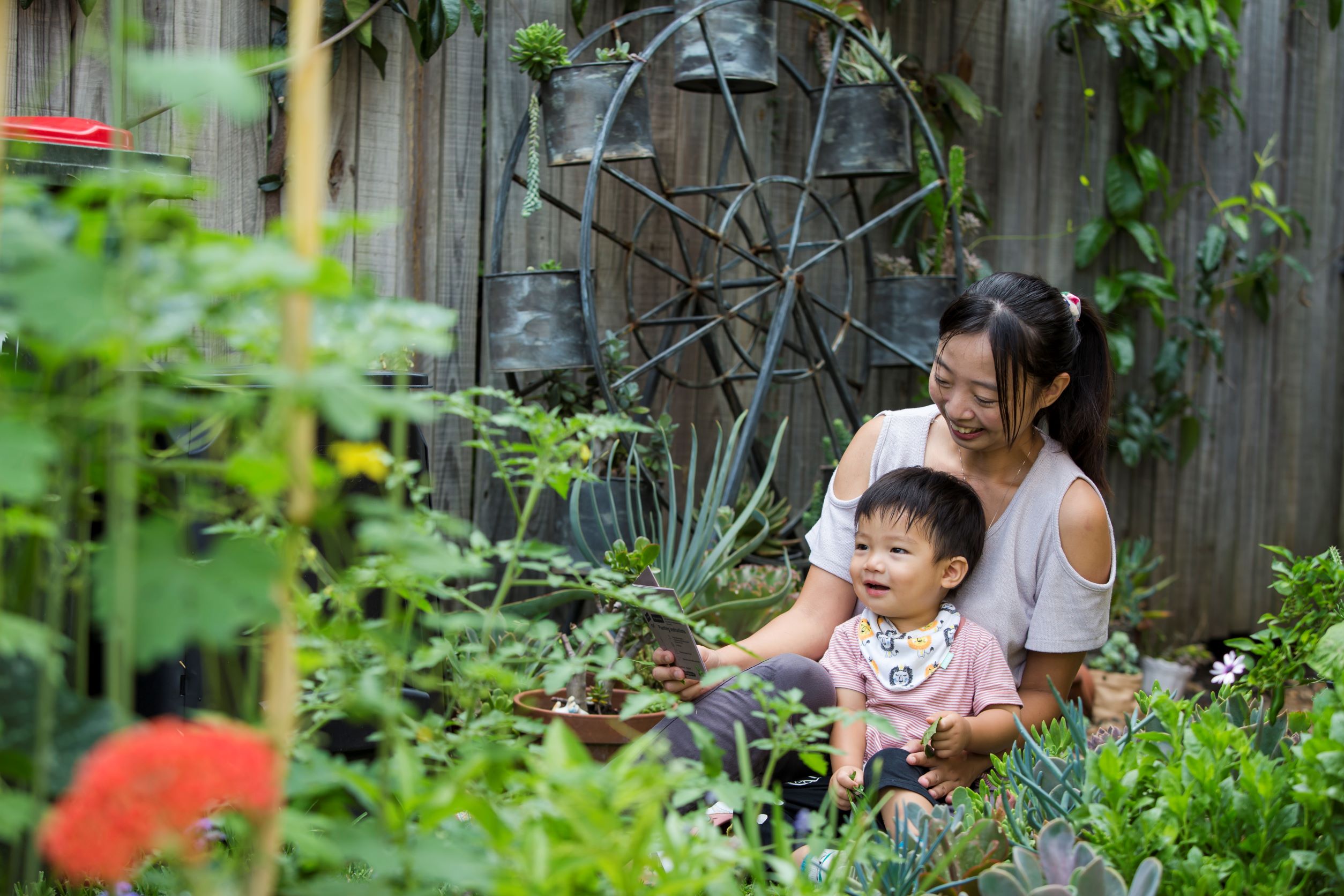 Activities to try at home
Use playdough, drawing or collage. Ask children to create their own insects and have them named and labelled with their most important features.

Keep an insect diary either with photos, names of insects, special features or insect sightings or even discarded insect skeletons!

Draw a map and record your insect spotting with place and time of year

Choose an insect and see how many different types you can find, like spiders, ants, or butterflies. Use their correct names if you can!
Insect books
Junior non-fiction books are great for learning more about insects. Share books with children and talk about what you're reading. Don't skip over big words, explain them as you go. Ask children what they know about insects as you read. Talk about their lifecycle and the words associated with the process.
Your local public libraryopen_in_new may have some of the titles below, or ask your local public library staff for their recommendation.
Backyard Bugs by Helen Milroy

The Bug Collector by Alex G. Griffiths

Cocoon by Aura Parker

The Fly by Elise Gravel 

Heads and Tails: Insects by John Canty

Here Comes Stinkbug by Tohby Riddle

Hotel for Bees by Alison McLennan

Insects by Grace Jones

Mozzies vs Flies by Sarah Speedie

Searching for Cicadas by Lesley Gibbes

Travel Bug by Benjamin Gilmour

The Very Hungry Caterpillar by Eric Carle
Comments
Your email address will not be published.
We welcome relevant, respectful comments.