The Little Antarctic Division comes to The Corner
By Margaret Warren | 24 March 2017
There's a new theme in the Corner at SLQ, the Little Antarctic Division. This theme is based on the picture book Sophie Scott Goes South by award winning picture book author and illustrator Alison Lester.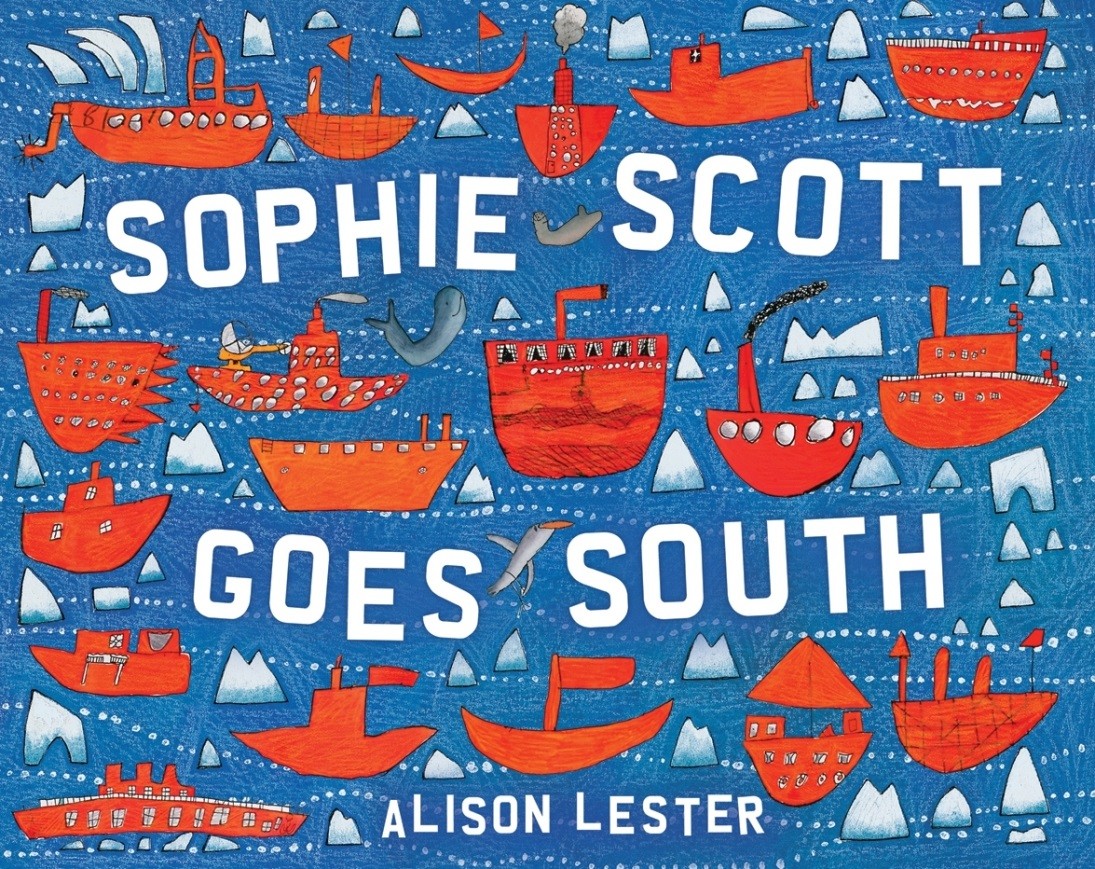 Alison Lester travelled to Antarctica in 2005 as an Australian Antarctic Arts Fellow. Every night she emailed an account of her day so that children could follow her trip from Tasmania on the icebreaker Aurora Australis, to Mawson and Casey stations, on the Antarctic continent, and to subantarctic Macquarie Island.
Her journal became a children's book, featuring Sophie Scott, whose dad is the captain of the Aurora Australis. In 2013 Sophie Scott Goes South was listed as a White Raven book by the Internationale Jugendbibliothek in Munich. It was also shortlisted for Picture Book of the Year, 2013 by the Childrens' Book Council of Australia and as Best Designed Childrens' Book by the Australian Publishing Association.
A team of artist and designers have created the Little Antarctic Division using artworks, photographs from the author and the State Library's collection, books, toys, materials and other resources to create an inspirational environment.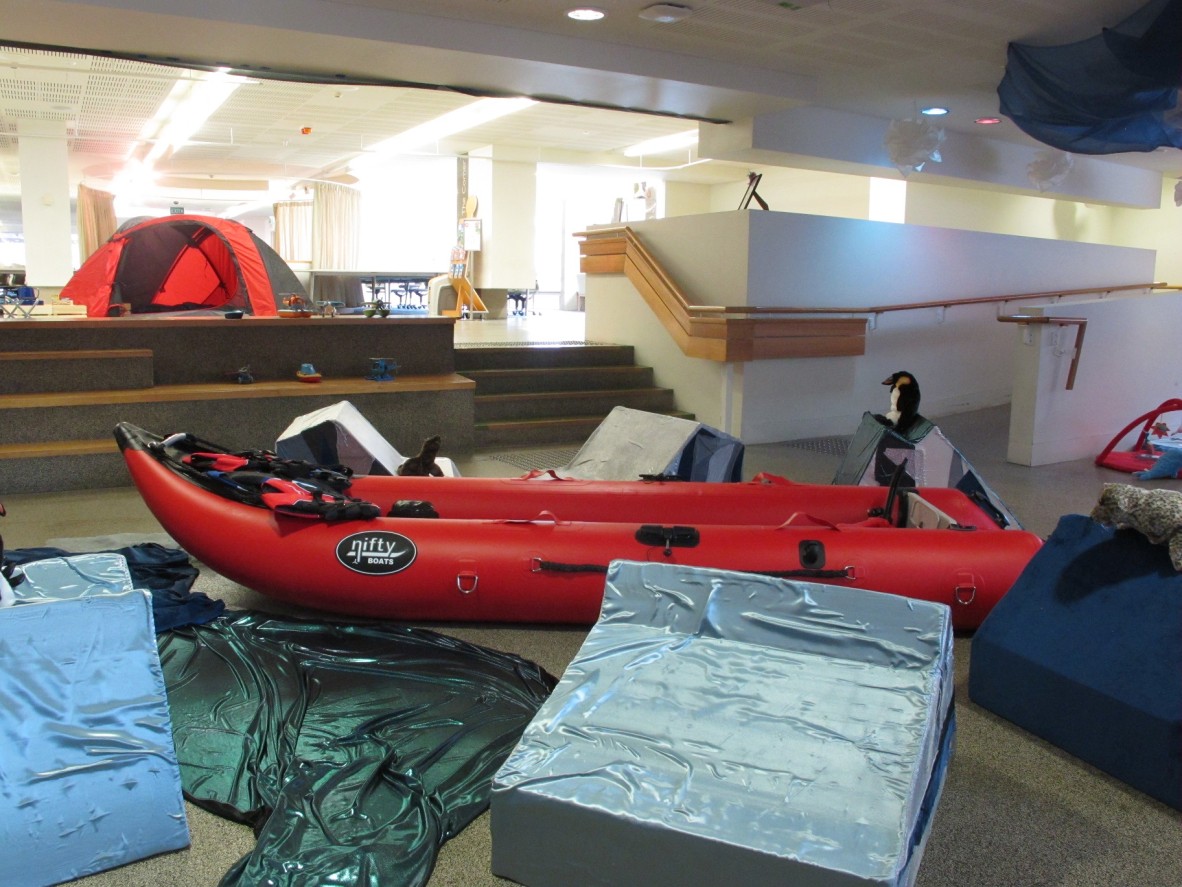 The Little Antarctic Division boat navigating through the icebergs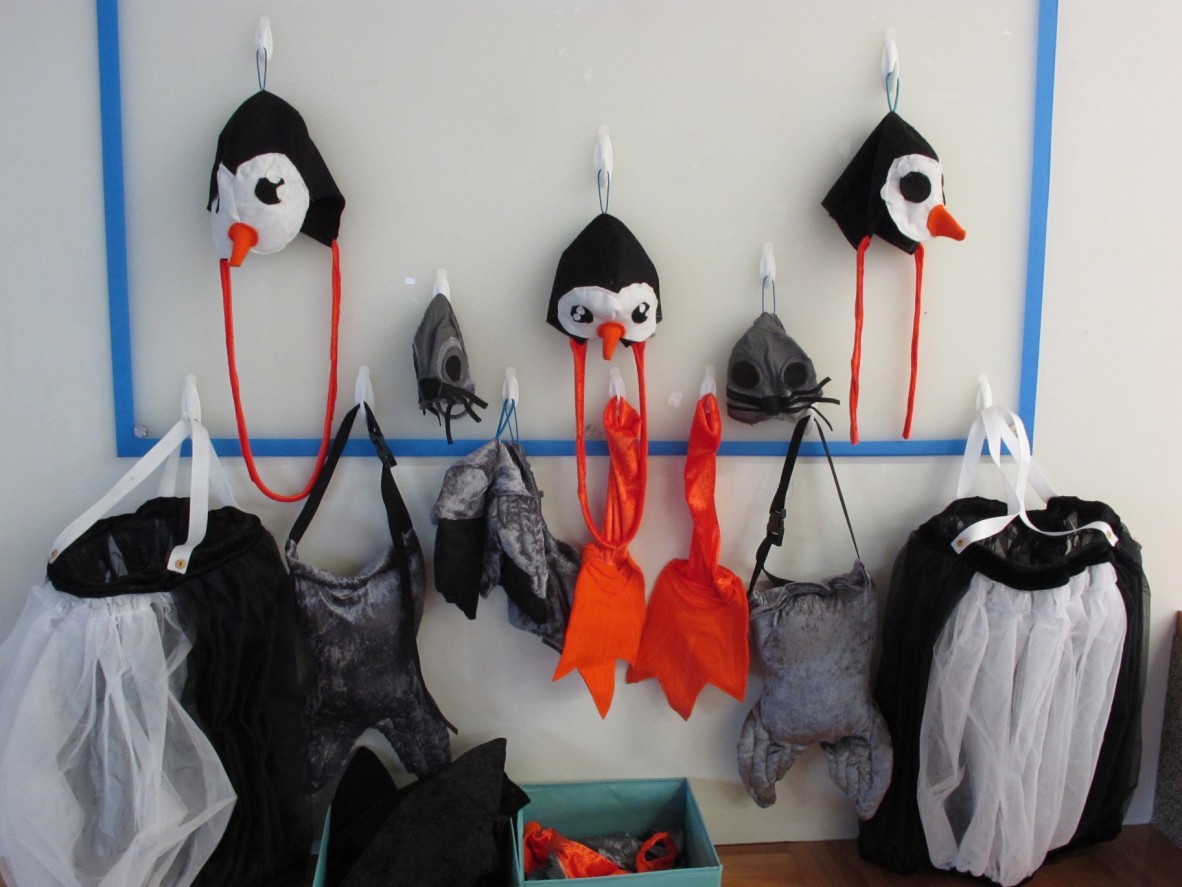 Dress-up station for little penguins and seals
A tent for weary explorers to rest and revive
A tent for weary explorers to rest and revive
There are seal puppets, penguin dress-ups, a boat with lifejackets, an Antarctic themed baby playmat, and an interactive digital collage station where children's collages of photos, artworks and fabrics are projected for all to see and enjoy. There's a tent for imaginary play, complete with sleeping bag and billy to make a warming cup of tea. There's an ice cave, books and stories to read, and much more. Artsworkers are in the space every morning to engage with children, and to share stories, music, movement and art making activities.
A baby seal puppet
Digital collage featuring images from SLQ's collection
Digital collage featuring images from SLQ's collection
We've also compiled a reading list of a selection of books and ebooks about Antarctica for you anyone to read and enjoy - and to help satisfy the curiosity of children who have spent time in the Little Antarctic Division!
State Library provides access for all library members to thousands of resources through One Search, the library catalogue. It's free and you can join online or at the Information Desk on Level 3. This is only a small selection of resources about Antarctica in the library. Search the catalogue to find more.
We invite children, and their families and carers to explore the Little Antarctic Division. The Corner is open every day from 10 am to 3 pm.
Comments
Your email address will not be published.
We welcome relevant, respectful comments.